Watch this groom's emotional reaction as his bride walks down the isle
That's what true love looks like!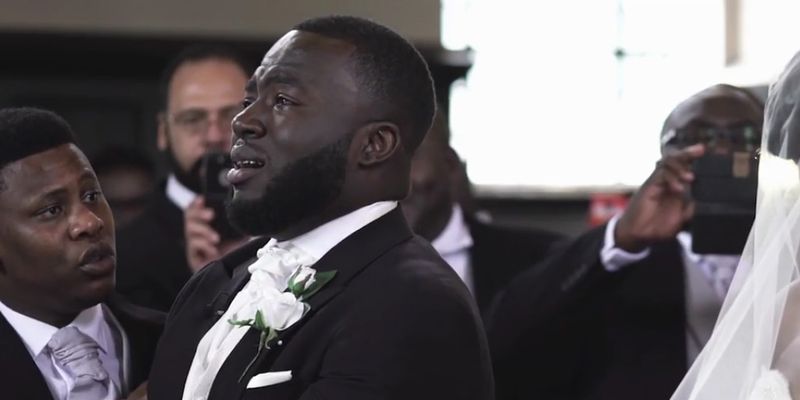 At most weddings, most people's eyes are on the bride as she walks down the isle in her white dress and veil. But on Gabriel and Annabelle Deku's big day, it was the groom who stole the show. It all started when the couple met at university four years ago. "At the time we met, I had given up hope on this whole love thing," Gabriel told Buzzfeed. "I thought this idea of having a life partner who would love and respect me unconditionally was only a story only told in movies. But, I was wrong! True love does exist."
The beautiful moment was captured on film, which shows the 25-year-old groom unable to hold his tears back as his wife-to-be walks down the isle to meet him. Eventually, there isn't a dry eye in the room as their friends and family join in on the special moment.
Go to the next page to see the full video!