Beautiful Hairstyles: Step by Step
I bet, you're often struggling regarding the right hairstyle! We're going to show you a few easy and fast timeless hairstyles. These hairstyles can be worn anywhere.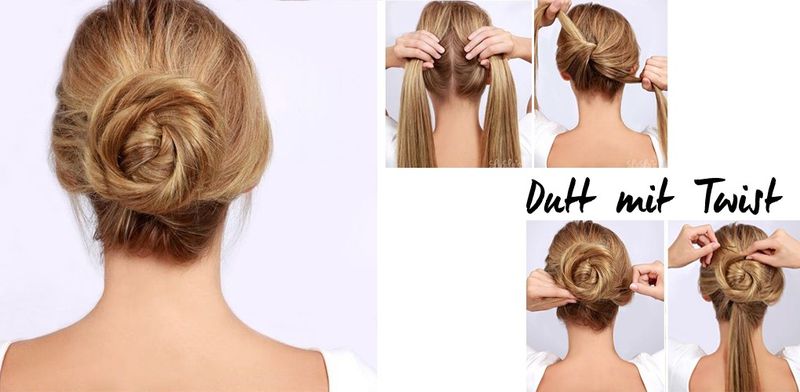 Variation of the knoted bun
Everyone is used to the classic bun. But what about a new variations to attract attention?
1st: Divide your hair into two strands as equally as possible.
2nd: Tie the two sections into a knot.
3rd: Wrap these two strands of hair around this knot.
4th: Use bobby pins to fix it.