The Ice Cream You Choose Reveals Your Best And Worst Personality Traits
Psychologists say the ice cream your eye is drawn to reveals hidden aspects of your personality.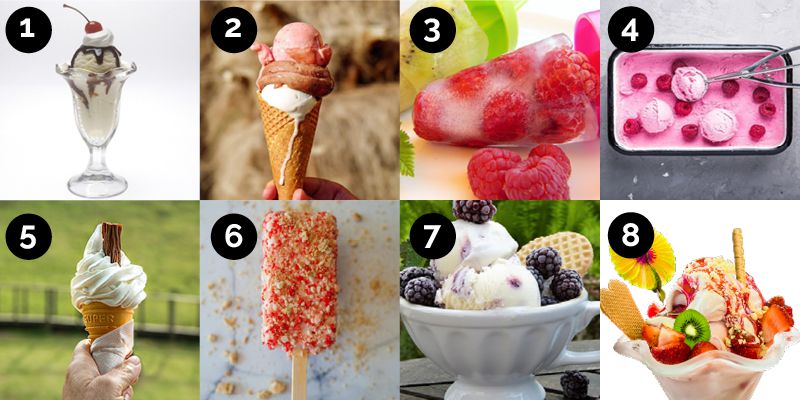 It's finally time to put those warm winter woolies away and embrace the sunshine that comes with our favorite time of year - summer! And what better way to tickle those taste buds on a hot summer's day than with your favorite frozen treat? We all have our tastes and preferences when it comes to ice cream and popsicles, but did you know the one your eye gravitates towards reveals hidden aspects of your personality?
Which of the eight ice creams are you drawn to? Could it be the ice cream sundae? Or how about a tub full of creamy raspberry gelato? Whatever your choice may be, psychologists say it reveals more than just what tickles your taste buds!
So, choose your favorite and discover what it says about you ....