This online dating fail is making a lot of women very, very angry!
This dude is officially the biggest douche of digital dating...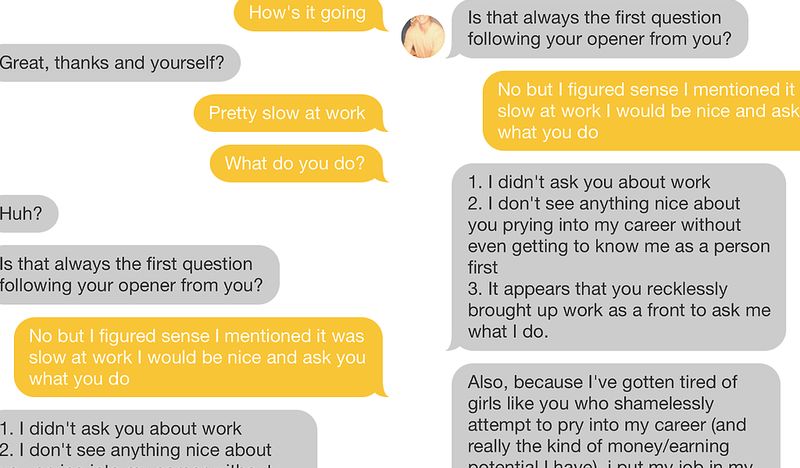 If you've ever tried online dating apps like Tinder or Bumble, then you'll know that sometimes you have to sift through a few rotten eggs to find a good date. But when Bumble user, Ashley, starting chatting with a dude known only as Connor, she knew within seconds that he was as rotten as they come.
It all started when she mentioned things were pretty slow at work and asked him what he did for a living. You know, standard small talk. Well, things went south pretty quickly from there, when Connor went on a borderline psychotic rant about "neo-liberal, Beyonce, feminist-cancer," and "entitled gold digging whores". Pretty much he acted like the biggest dick in digital dating history! But Ashley knew exactly how to handle Connor the misogynist, and responded in the classiest way possible.
But it gets better. Ashley's friend later tweeted the incident, catching the attention of the powers that be over at Bumble. It wasn't long before the dating app posted an open letter to Connor on their blog in which they basically shut him down and called him out as the "small-minded, misogynist boy" he is.
"We are going to hope that one day, you come around. We hope that the hate and resentment welling up inside of you will subside and you'll be able to engage in everyday conversations with women without being cowardice to their power. But until that day comes, Connor, consider yourself blocked from Bumble." Bam! Go Bumble!
Go to the next page to see Connor and Ashley's full conversation.