Mom thought she found drugs in her teenage daughter's room but she was so wrong
Ah moms.....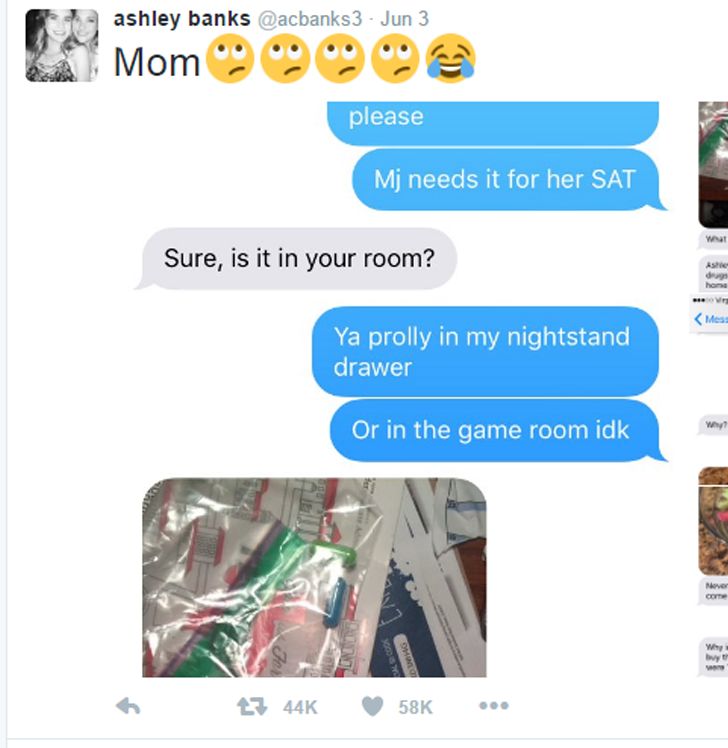 Moms! Of course, they always want what's best for their kids, so when Texas mom, Lisa Banks, found what she thought was drugs in her 16-year-old daughter's bedroom, she totally freaked out...
Ashley Banks was at a friends house when she texted her mom asking her to find a calculator in her room. But instead, the distraught mom found some colourful pills. She immediately texted Ashley, telling her she was grounded and to come home immediately.
But all Ashley could do was laugh, because they weren't drugs at all! Go to the next page to read the now viral conversation between this mom and daughter...