This woman's outfit got her kicked off an airplane
She had to buy a new outfit before they'd let her on the plane!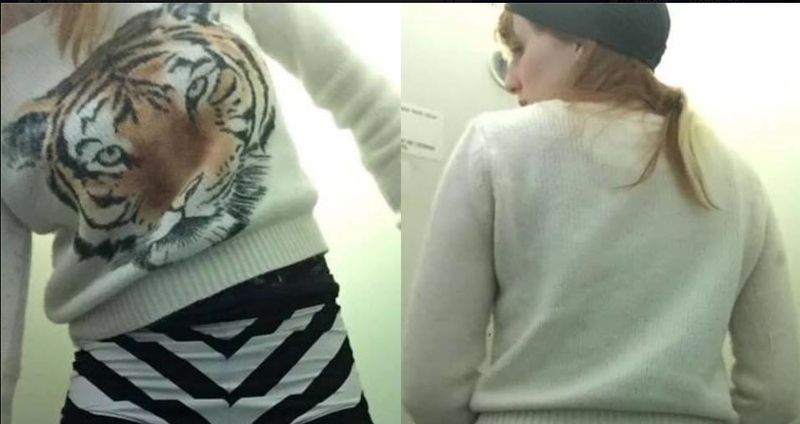 Ever arrived to a party and totally misunderstood the dress code? It's like that OMG moment in Bridget Jones' Diary when she shows up at the tarts and vicars party dressed as a Playboy bunny, only to find the theme had been cancelled. Well, it recently happened to Seattle based burlesque dancer, Maggie McMuffin, except what she wore was a far cry from a seductive bunny outfit. Unfortunately for McMuffin, the crew members aboard the flight she was kicked off disagreed...
About to board a JetBlue flight from Boston to New York, McMuffin was approached by the crew members, explaining that the pilot had deemed her outfit inappropriate. Failing to give her any other explanation, she was told she would have to change if she wanted to board the plane. Despite the fact that she had just disembarked from another flight from New York, on the EXACT same airline, wearing the EXACT same outfit, with no hassle from the previous crew, McMuffin was forced to scour the airport in search of an outfit less likely to offend the pilot. What did she eventually change into? A $22 pair of pyjama shorts! Apparently it's OK to board a plane in your pyjamas, but the outfit you're about to see is just too far out for the pilot to wrap his head around...
Click on the next page to see the shorts that got this woman kicked off a plane....
Yup, that's it people! The totally OUTRAGEOUS outfit that caused the young woman to feel disrespected and humiliated. Sure, the shorts are pretty short, but as Molly McIsaac (McMuffin's friend whose Facebook post about the incident has gone viral) pointed out, how does what Maggie was wearing effect her ability to fly? The answer is, it doesn't.
People have responded to the story with outrage, saying that this incident was based in sexism, and that women should be allowed to wear whatever they please! Others commented on the fact that flight attendants' uniforms on airlines such as Southwest circa 1970 revealed way more skin than this shorts and thigh-high socks combo.
After the story went viral, JetBlue offered to reimburse McMuffin for the sleep shorts she was forced to buy, as well as a $200 voucher to use on her next flight. However, we have a feeling the airline won't be getting any business from this burlesque dancer any time soon...