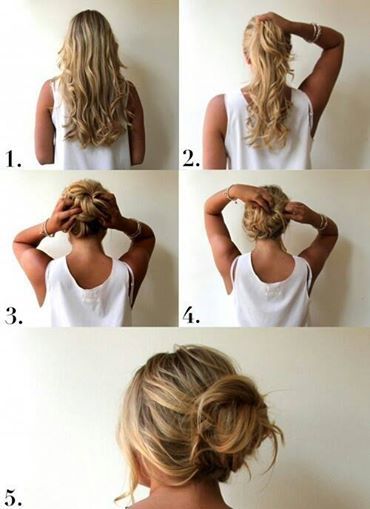 How to:
Step 1: Let your hair down. Your hair can be calm uncombed, which makes it a little wilder.
Step 2: Now grab a ponytail.
Step 3: Place the ponytail into a bun maker and distribute it evenly around him.
Step 4: Put the hair now under the bun maker. You can secure it with hairpins.
Step 5: Then you can rumple the hair slightly.
Now some hairspray and you're good to go!