10 temporary tattoos that are even better than the real thing
You might do a double take with these beautiful designs - they look just like the real thing, only better!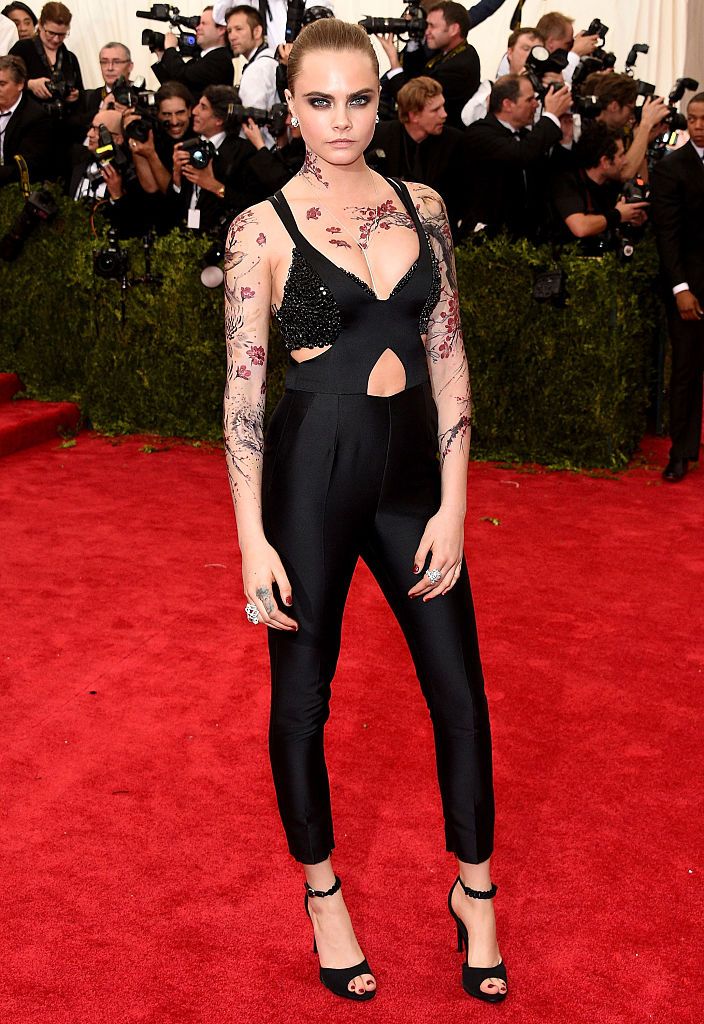 Source: Getty
When Rihanna first saw Cara Delevingne at the 2015 Met Gala, she couldn't contain herself! The supermodel was decked in what appeared to be a cherry blossom tattoo spanning arm to arm. Of course, as we all were, Riri was even more shocked to find out that those tattoos weren't real at all!
And just like that, the temporary tattoo trend became more than just something you did as a kid with the Spice Girl tattoos you found in bubble gum wrappers! Temporary tattoo art is a fast growing trend, and a quick look at Instagram will confirm this. And while you probably won't be able to get Keith "Bang Bang" McCurdy, tattoo artist of the stars who created this cherry blossom piece, to do it for you, you can find some inspiration in this gallery.
Head over to the next page to start the temporary tattoo gallery!
1. Watercolour Peony
Even a closer look reveals no signs that this is a temporary tattoo! Gorgeous!
2. Badass Geometric
Looks like blackwork, but a little less of a commitment...
3. Painted Rose
If you have at this artist's real tattoos, it's almost impossible to tell the difference!
4. Watercolour Butterfly
Can I get a real one of these??
5. Colourful
This blend of colours is perfect for summer (and easily replaceable come winter...)
6. Floral Camera
Floral seems to be the trend!
7. Foxy
Love this tiny (temporary) tat!
8. Ice cream
It might be temporary, but at least it lasts longer than the real thing!
9. The cutest pug ever
Best animal ever!
10. You're late
Who needs a watch, I'm late already ;)