Victoria and David Beckham just posted the cutest throwbacks
Happy anniversary to the gorgeous couple!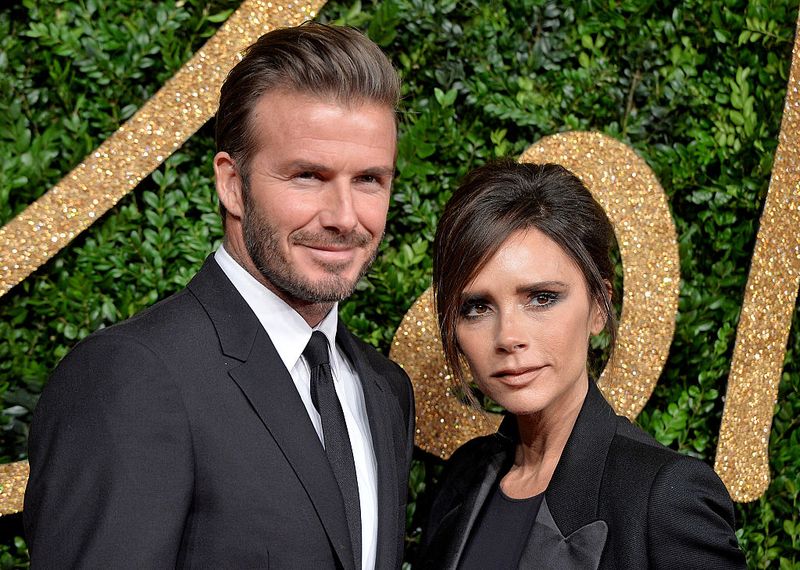 Source: Getty
Happy anniversary to one of the most endearing couples of our time! Victoria and David Beckham tied the knot back in 1999, with this 4th of July marking their seventeenth year as a married couple. The former Spice Girl and soccer super star's celebrations included posting throwback photos of their lavish wedding on Instagram, and it's clear that almost 2 decades and 4 children later they are just as in love as ever!
Head over to the next page to see their sweet Instagram tributes to one another!
The 41-year-old retired soccer player posted this photo on Instagram along with a caption that melted out hearts!
"Wow 17 years ago to this day this happened... I was lucky to meet someone who has the same drive and wanted the same things in life... We have created 4 beautiful children and I couldn't wish for a more loving and caring mummy for them... Happy anniversary, I love you ❤️❤️❤️❤️❤️"
Victoria, too, posted a special message for her hunky hubby! Read it on the next page...
The now fashion designer also posted an adorable throwback to her extravagant wedding day. The wedding, which took place in Ireland, cost close to $1 million including an over-the-top ball gown by Vera Wang - a far cry from her usual minimalistic style. But despite the exorbitant amount spent on their wedding day, one truly cannot put a price on the love they clearly share!
The 42-year-old mum of 4 wrote along with this photo, "I feel so loved and truly blessed 🙏🏻 My best friend,my love.The kindest man who inspires me every day.💕 Happy Anniversary to the best husband and daddy in the world!! EVER! #HappilyEverAfter @davidbeckham @brooklynbeckham X VB"
Congratulations to the happy couple! Here's to the next 17 years of happiness!