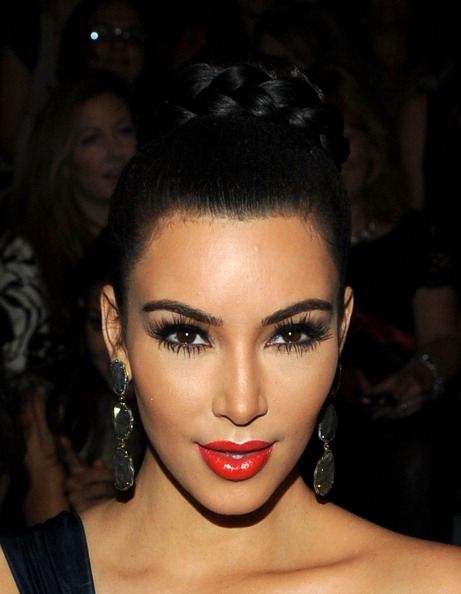 Source: Getty
The standard bun is a classic hairstyle that never seems to go out of style, but that doesn't mean it can't get a bit of an upgrade! This summer, it's all about the braid, so why not merge these two styles to form a combo that is sure to get you a TON of compliments?
With this super easy tutorial, you'll be able to get this look, as seen on Kim Kardashian West, in just a few minutes. If you're ready to give your hair a very pretty upgrade, go to the next page to see how it's done!
Here it is, step-by-step. If a video tutorial is more your thing, click on the next page!
1. Brush your hair thoroughly, and continue to use a brush and comb to secure a neat ponytail at your desired height.
2. Pull your hair through a small size donut.
3. Spread your hair evenly around the donut and secure it with a clear elastic.
4. Braid the remaining hair and secure the end of the braid with a clear elastic.
5. Using bobby pins, pin the braid around the bun.
6. Tuck in the tail of the bun using bobby pins.
And the look is complete! Remember, the video tutorial is on the next page!
So, girls. Do you love the braided bun or is the classic style is more your thing?