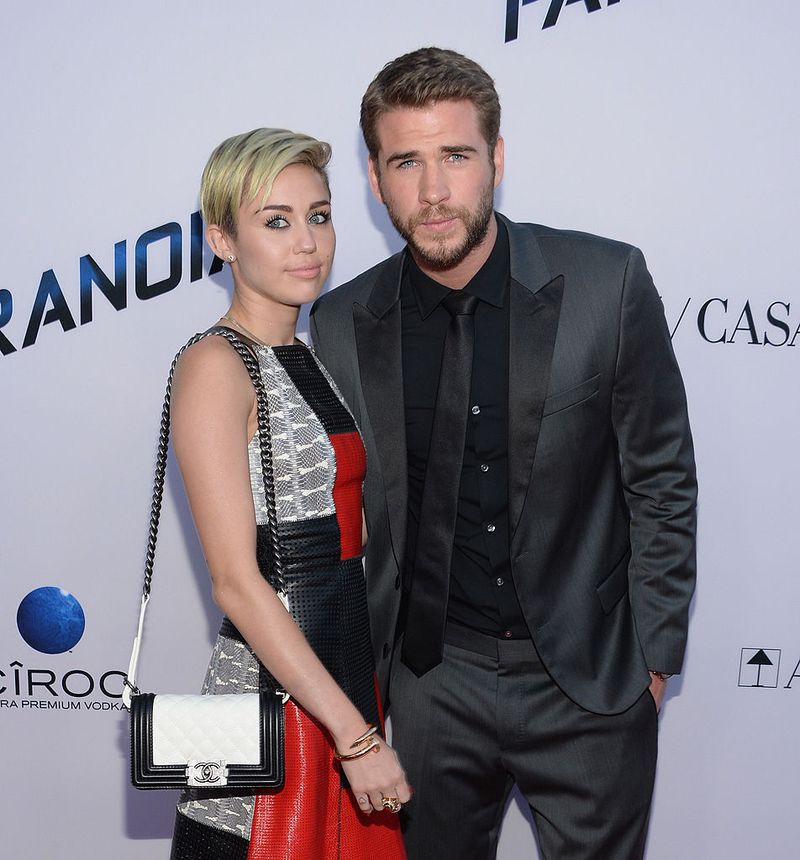 Source: Getty
For years we have been wondering about Liam and Miley's relationship. Their on-again off-again antics have left us all a little confused but over the past few months all signs point to a happily ever after for the young couple. Having being spotted holding hands, hanging out and doing other coupley things, we were pretty sure they were back together. We became even more certain when sources close to the couple started confirming that the two were once again engaged! The problem was we never received confirmation from the couple themselves!
Well, that was until we saw this photo...
Was this Miley's way of telling us her and Hemsworth are officially an item? When asked about his engagement to Miley a while back, the Australian actor told GQ "People will figure it out, they already have... They're not dumb." That seems like a yes to me? But there was more evidence! Miley has not only been seen with Liam, but also recently got a matching tattoo with Liam's sister-in-law! That seems like a family bonding moment which leads us to one conclusion: they must be engaged! But considering their turbulent past, we needed one last bit of evidence to know for sure... and we found it!
It's on the next page, go have a look!
There it is! The couple was recently spotted at Soho House, a favourite spot of the pair in Malibu, California. And what's that on her ring finger? The engagement ring Liam gave her four years ago! The couple is most certainly engaged, so can we expect to hear wedding bells soon? We hope so!