Every girl should know these 3 beauty hacks
Your makeup routine will be so much easier once you know these!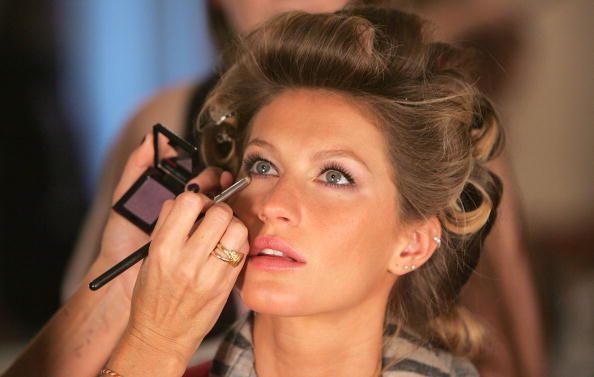 Source: Getty
Getting a picture-perfect beauty look requires money and time - two things many of us don't have much to spare. We would all love to look like our favourite beauty bloggers every day, but with limited resources this can be pretty impossible, especially when we're on the go!
That's why one of my favourite topics is beauty hacks! I'm a fan of anything that makes my life a little easier, but when that comes to makeup I love it even more! Here are my top 3 favourite beauty hacks that every girl should know!
1. DIY Matte Lipstick
Matte lipstick is so big right now - but what happens when you still love the colour of your gloss? No problem! Apply your liquid or high-shine lipstick in your favourite colour. Then, to create a matte effect, lightly powder your lips using a translucent powder. The trick is to ensure the layer of powder is extremely thin and even. Do do this, you can even apply the powder through a single layer of tissue.
2. DIY long-lasting gel liner
Occasionally we buy a pencil liner that looks great when we swatch it on our wrist, but barely leaves a mark when we apply it to our waterline. Well, here's a trick that fix that and make it last longer! Hold the tip of the pencil under a flame for a few seconds. Allow it to cool and, once melted, the eye pencil will apply more like gel liner. Like magic!
3. Prevent makeup mess
Every girl knows the tragedy: your foundation is perfect, but when you apply eye shadow the pigment sprinkles all over your cheeks. Cleaning that mess up is a HUGE mission, so how can you easily avoid it? Simple! Cut the ends of panty liners and use these to catch the fallen pigment! Before you apply the shadow, cut off the ends and stick them once on the back of your hand to remove excess adhesive. After that, stick them under your eyes as a shield for your flawless foundation!