WATCH the Kanye West interview that left Ellen speechless!
He went on an epic 8-minute rant in the most classic Kanye West moment you will ever see...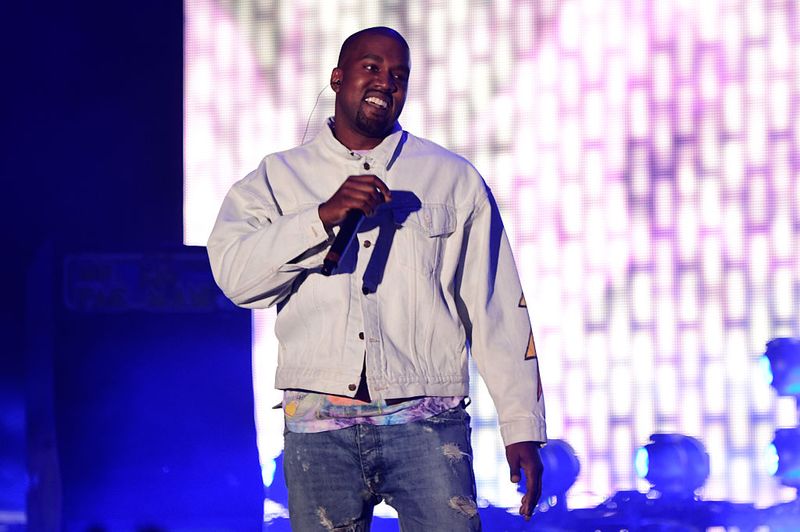 Source: Getty
"I'm sorry daytime television. I'm sorry for the realness." That is how Kanye ended his weird *BLEEP*-riddled 8-minute rant on The Ellen DeGeneres Show recently, which left both the crowd and Ellen pretty much speechless. "Well, it's not daytime television anymore..." she finally managed to interject right before the show went to break.
It all started with Ellen questioning Kanye on his Twitter activity after his wife, Kim Kardashian, had mentioned he needs a "board of directors" to manage his Tweets. "Have you regretted anything you've tweeted?" she asked. Of course, the world-famous rapper had no regrets, although he did admit that his request for Mark Zuckerberg to give him $53 million to "make the world a better place" should probably have been posted on Facebook and not Twitter.
But the subject of changing the world sparked something in Kanye that set him off like only Kanye West could.
"I have ideas that can make the human race existence within our 100 year, better. Period." he said to a silent room. And as soon as the audience gave a reaction (presumably cued by the somebody hitting the 'applause' button), he got up off his seat in an awkward rendition of "Hands in the air right now".
Next he went on to mentioning famous people he's had dinner with, name dropping Obama, Leonardo DiCaprio and Mark Zuckerberg (again). He mentioned his special condition which allows him to see sounds, he mentioned being the Michael Jackson of fashion design and, in one of the weirdest moments in the interview, he said, "I called the head of Payless. I'm like, 'I want to work with you. I want to take all this information that I've learned from sitting at all these fashion shows and knocking on all these doors and buying all these expensive clothes and I want to take away bullying.'"
Go to the next page to see his full, totally weird rant:
Here it is! Kanye in all his glory. Basically he out-Kanyed himself on every level, and everybody is talking about it! The best part is probably Ellen's face as she watches his craziness in disbelief until eventually all she could say was "We're gonna take a break." Good call, Ellen, who knows what strange places Kanye's monologue could have taken us if it had gone on any longer!