If you can check all these boxes, then you know he's the one
Do you think you've found your soulmate?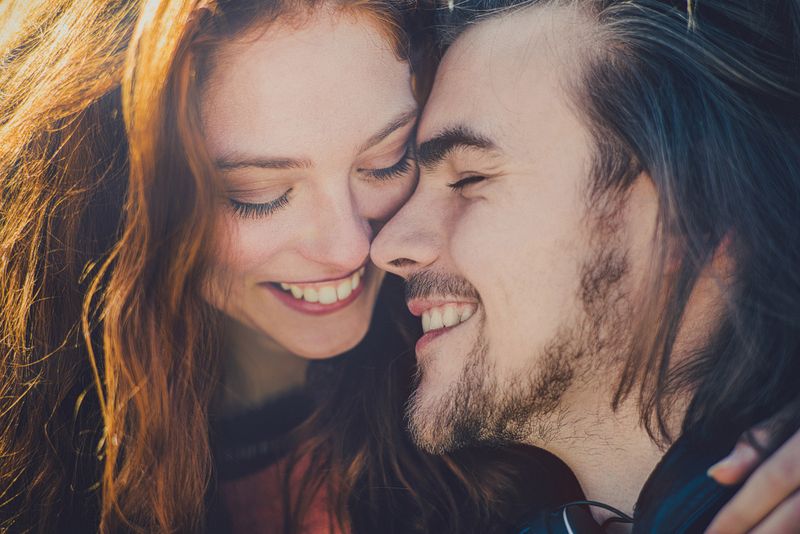 Source: Getty
Some say before we were born, a soul was chosen for us that would complete our own. But what are the chances of finding your other half in a world of more than 7 billion people? How do you know that you and your partner are destined to be?
Somebody once said "Soulmates are people who bring out the best in you. They are not perfect but are perfect for you." There is somebody out there who is perfect for you, but the question is, is your current partner your perfect fit? If you are seeing these 5 signs in your relationship, then chances are he is...
Click on the next page to find out!
1. They make you feel good about yourself
Your soul mate will bring out the best in you, and as he falls in love with the best version of you, he will show you how to love yourself too. John Joseph Powell, author of The Secret of Staying in Love says, "It is an absolute human certainty that no one can know his own beauty or perceive a sense of his own worth until it has been reflected back to him in the mirror of another loving, caring human being." If your partner makes you feel amazing about yourself, it's a good sign that he is the one!
2. You understand each other on a level deeper than anyone else
If you know what your partner is feeling or thinking without them having to say something, then chances are you've found the one. Even before you knew each other very well, you could finish each other's sentences. Just by saying one word, you knew exactly what the other was trying to say, and the similarities in the way you both think, feel, and value things often made you laugh out loud because it was almost unbelievable!
3. You feel at home with them
From the moment you met them, you could just be yourself. There is a strong comfort level you feel with them and the only way to describe it is "home". When you are apart something doesn't quite feel right, but when you are reunited it's a similar feeling to coming home after a long day of work. It feels like you exhale all your worries, stress and anxiety because when you're with your soulmate none of that matters. You just feel at home!
4. It's Intense
A soulmate relationship isn't always all hearts, roses and whispering sweet nothings to each other. It can sometimes get so intense that it almost tears you apart. You are so passionate about each other that perhaps you've even broken up before because the connection you shared was too intense to handle. But this intensity can also be a good thing, because it's a connection you share with nobody else. This means the two of you have insane chemistry that is almost indescribable.
5. Right Time, Right Place
If everything just seems to fall into place, it might be a sign that you're meant to be. Some say that your paths will cross with your soulmate when you are both at a point in your lives when you are ready and available to give yourself completely to your other half. You may live so close to each other that it's weird you hadn't met before, but suddenly they came into your life at the perfect time. Or, perhaps, you met by a coincidence that is so incredible but still at the perfect time. In either situation, it's a good sign that he is the one!