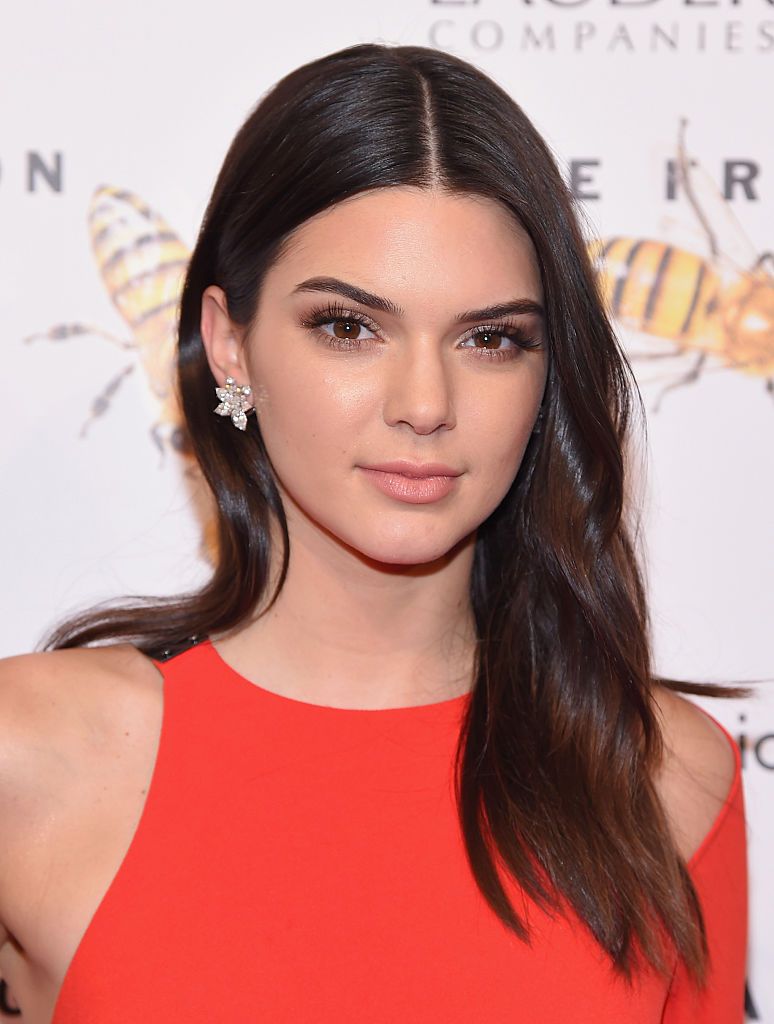 Source: Getty
It's hard to picture this fair-faced beauty looking anything but glamorous and feminine. But the latest photos of 20-year-old Kendall Jenner shows a darker side to her than we've ever seen before! Of course, celebrities, just like anybody, change. Celebrities like Nicole Richie or, even more drastically, Miley Cyrus have undergone some serious image makeovers over the years, but just wait until you see Kendall's new look! She is completely unrecognisable!
Go over to the next page to see the new Kendall Jenner!
Kendall, is that you?? Thankfully, this isn't her new go-to style, but rather a shoot she did for Marc Jacobs' Fall 2016 collection. Here, the American model can be seen in a huge ball gown, sky-high platforms and a huge crimped hairpiece - and somehow manages to make it all look gorgeous. The famous designer wrote a heart-felt description for each person featured in the campaign - ranging from Kendall's fellow model, Cara Delevigne, to actress Juno Temple, to singer, Marilyn Manson - and his words for Kendall are absolutely enduring. He describes her as a "Goth Goddess" as well as kind and professional. We can only imagine what she must feel to hear that from this fashion legend.
She more images from Marc Jacobs' Fall 2016 shoot on the next page!
Cara Delevigne looks every bit the super model in this ominous look. She, too, sports the ridiculously high platform heels that form the signature element for the collection, but this time with a slightly more androgynous aesthetic. Marc Jacobs raved about her larger than life personality in this caption, although by now the whole world is familiar with her quirky antics.
Cara was joined by Missy Eliot for this shoot too! See her shot on the next page!
Marc Jacobs described working with Missy Eliot as a dream, being a big fan of her music since the 1990s. Of course, Missy's look is somewhat sporty, staying true to her own personal style.
And whose personal style screams goth more than Marilyn Manson? See his shot on the next page!
This is not the first time Marylin Manson has featured in Marc Jacobs' work. Jacobs chose the singer's The Beautiful People for his models to walk down the runway to back in 2011. Now, however, the singer has been chosen for his fitting appearance and he, too, decks out in those high, high heels.
Goth can also have a sweeter side. See Juno Temple's shot on the next page!
Finally, Juno Temple makes a cute and quirky appearance in the Fall 2016 collection. The actress has been a fan of Marc Jacobs ever since the age of 10, when she would insist on wearing his platform shoes to school. Ironically, she doesn't appear to be wearing the 2016 version of those platforms, although this shot of her playful face does the campaign justice as is.