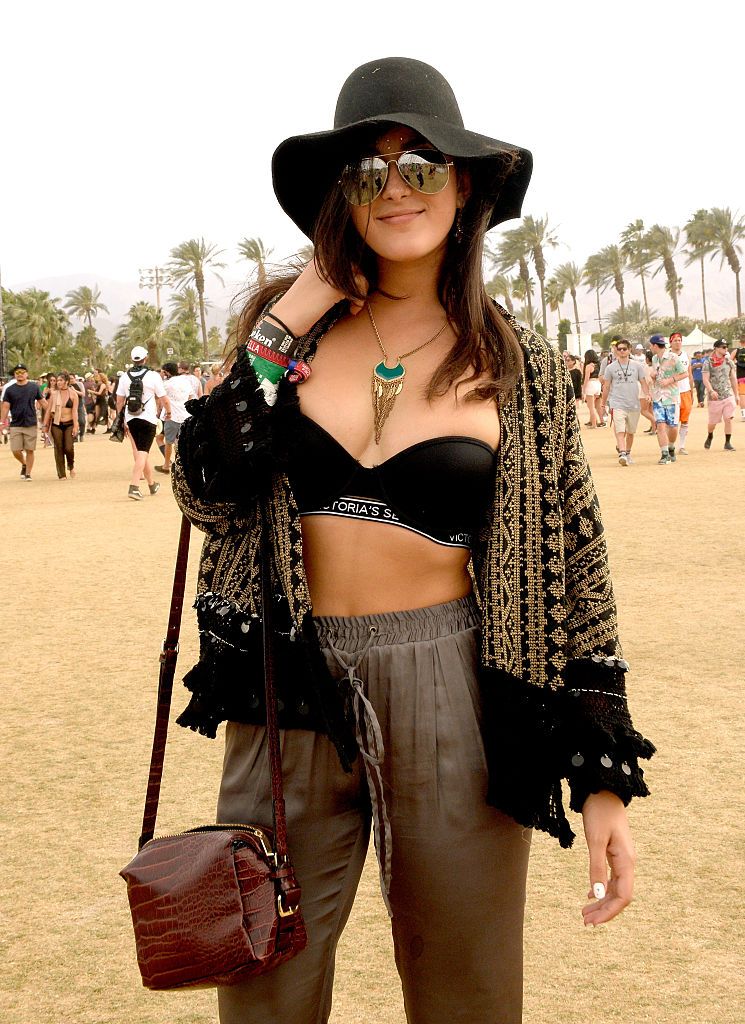 Source: Getty
You've seen them on pretty much every festival street style list this summer and you know you want one! But why pay $50 for a kimono if you can make one in minutes at home for free? With this DIY tutorial you can transform an old scarf into a kimono even Vanessa Hudgens, the queen of Coachella, would wear proudly!
Another quick tip? Use a fabric that doesn't fray and skip the last step completely! You'll literally have a beautiful kimono in minutes!
Go to the next page to see the tutorial...
Love it!!! I know what I'll be wearing this summer!