This season is all about bright, bold lip shades. Think gold, purple and, most of all, blue! This trend has been slowly catching on ever since 2014 when bright and bold beauty trends revealed themselves through candy-coloured hair, multi-coloured nail art, and liquid liner in all shades. Now, inevitably, this colourful trend has permeated into popular lipstick shades, and the most popular of all? Blue! Just in time for summer (and the perfect shade to rock on 4th of July) this trend has been caught on celebrities, models and Instagrammers alike.
Go to the next page to see exactly how to wear this daring shade!
Kylie Jenner's cosmetics brand, Kylie Cosmetics, recently added to blue shades to the Lip Kits range. The first shade, Skylie, was inspired by Kylie's sky blue Ferrari, as she revealed on Snapchat days before releasing it to the world. The shade is already sold out, proving this trend is not just for daring Instagrammers showing off their unique beauty style.
But it's not just bright, light blues that are stealing the show. Darker shades are on trend too, see for yourself...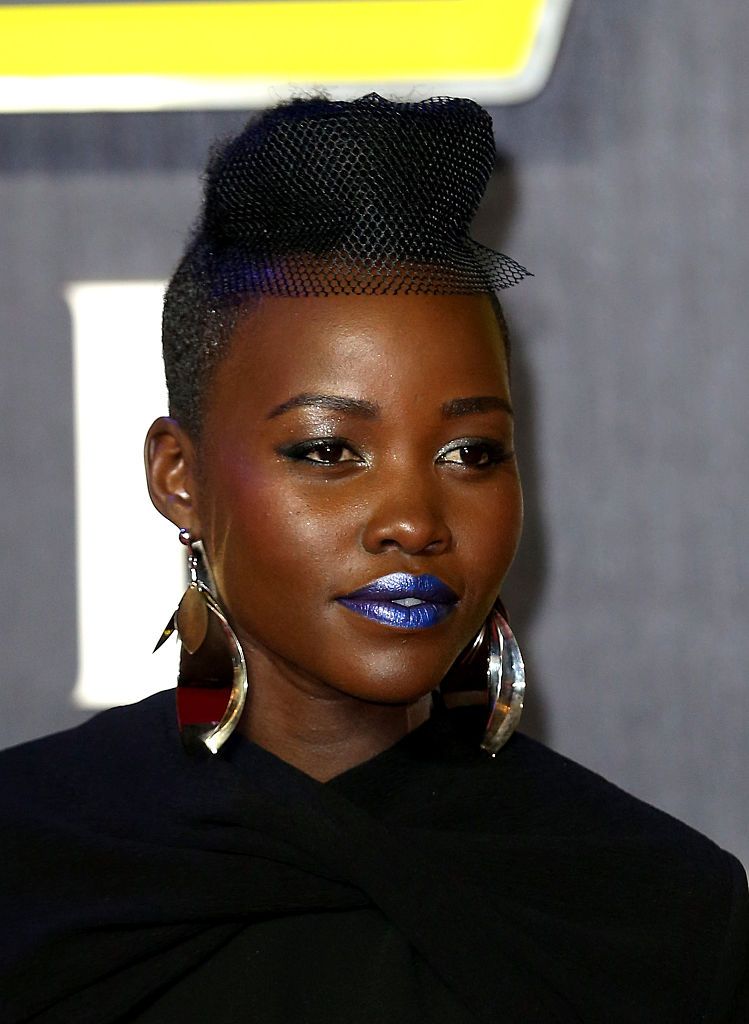 Source: Getty
The ever-chic Lupita Nyong'o rocked the blue lip trend recently at the premier of Star Wars: Episode VII—The Force Awakens. When a trend this bold hits the red carpet on a Oscar-winning goddess like Lupita, you know it's not just a once-off fad. Here, she wears a metalic shade of royal blue. Paired with black it adds an unexpected pop of colour to the dark, edgy look.
And just in time for July, there's a patriotic blue shade you need to be wearing this Independence Day...
Kylie also released this deep blue shade called Freedom - a nod to the significance of 4th of July. This darker shade is perfect if you're wanting to follow the blue lip trend, but aren't ready for a bold baby blue or a shade with shine. This shade was also sold out within a week of release, but hopefully the 18-year-old reality star and makeup mogul will release more in time for Independence Day!