Fast everyday hairstyle
In just two steps!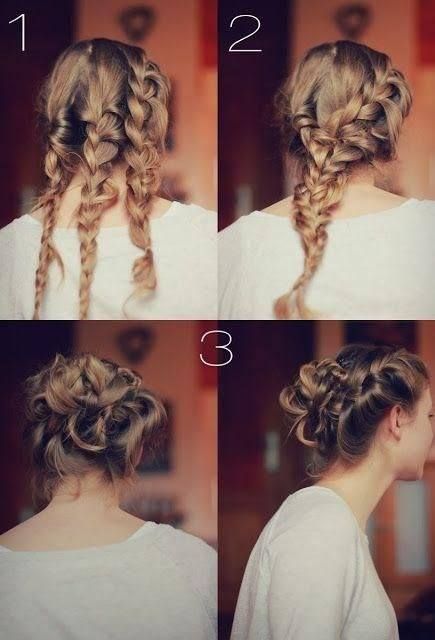 You need: Three thin hair bands and a few bobby pins.
How to:
Step 1: Comb your hair first and then divide it into three strands.
Step 2: Braid each of the strands.
Step 3: Now take the three individual strands and turn it into an entire braid.
Step 4: Now you take the braid and turn it into a snail. Finally fix it with bobby pins and you're good to go!