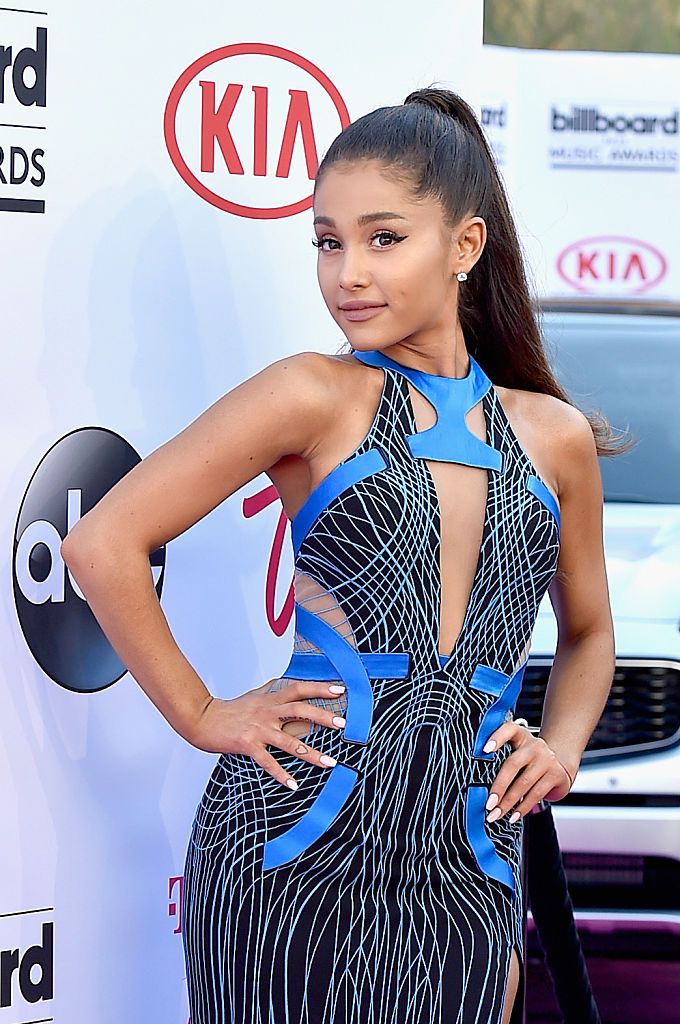 Source: Getty
Ariana may have been sick in bed the past week, but she's not letting a cough get her down! She's flying off to Paris and taking with her a brand new look to show off to her fans. She recently revealed her new blonde hair on Snapchat... just in time for summer!
Click on the next page to see her makeover!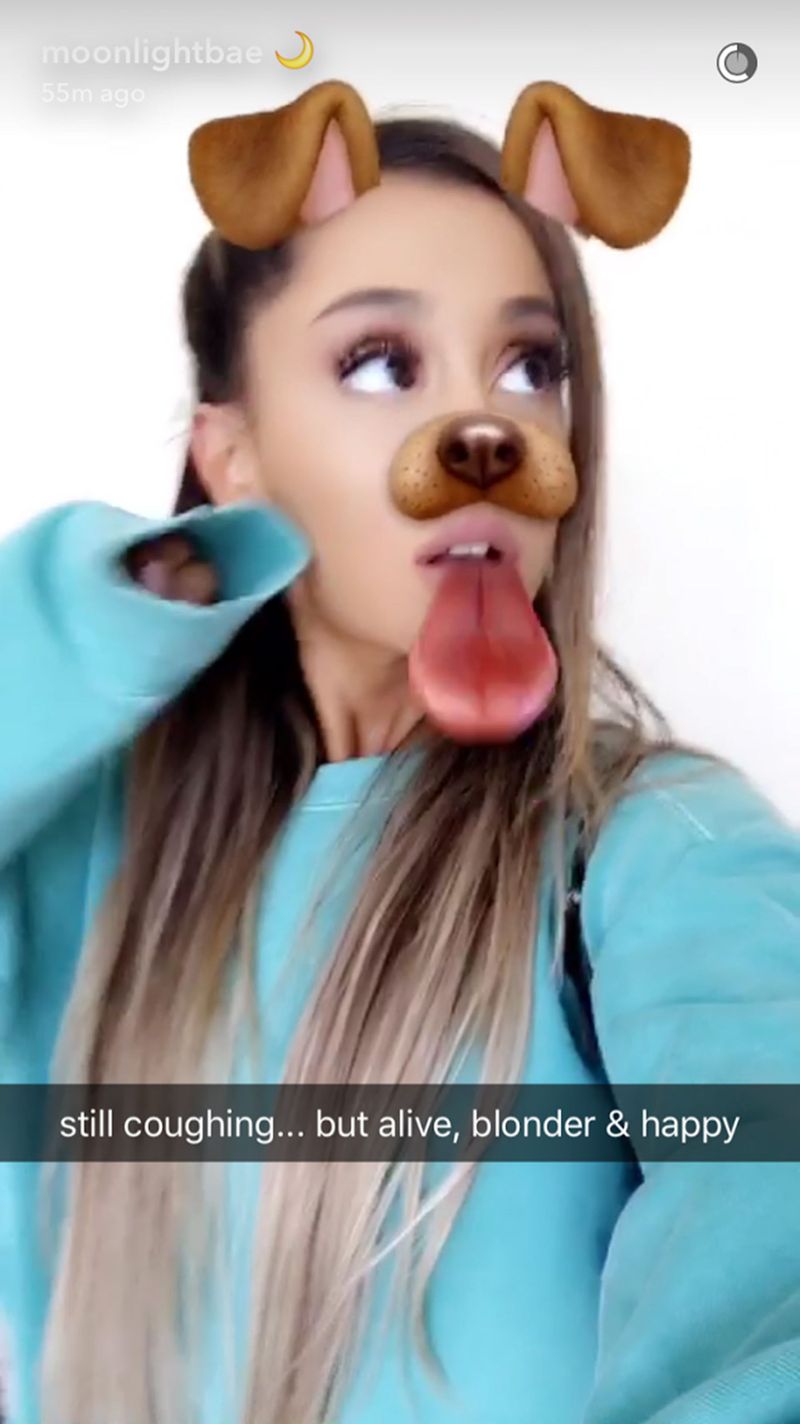 Source: Ariana Grande Snapchat
"Still coughing... but alive, blonder and happy"
Firstly.... where is her signature high pony tail?? It's like a whole new Ariana!
But more importantly, we're so glad she's doing better! She was devastated after having to cancel her performance in Portugal after doctors advised her not to sing for a few days. But a few days later, she's back in action along with a fierce new do!
And while we've seen the balayage look on Ariana before, this looks pretty drastic! She posted more photos and a video that showed off her new locks in slightly better light. Click on the next page to see the full view!
So Ariana REALLY loves the doggy Snapchat lens.... but besides that, we are loving her beautiful blond hair! Can't wait to see it on the red carpet! :)