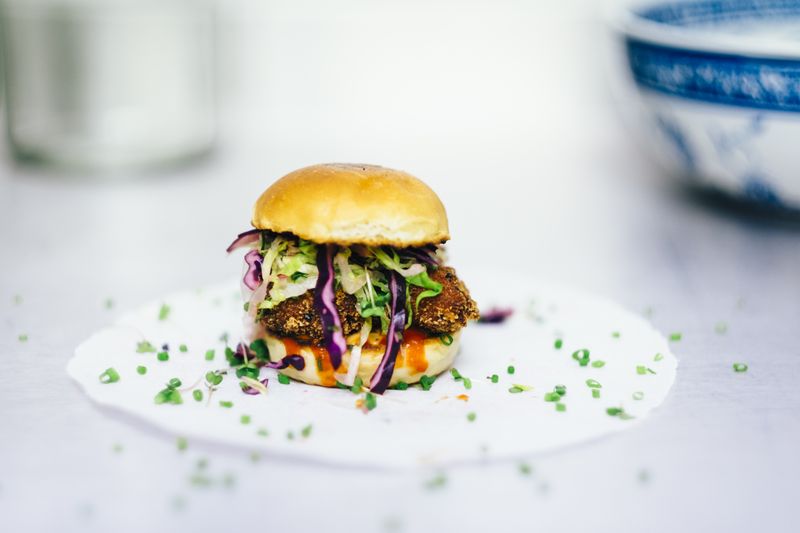 Who here doesn't love to indulge in a burger or grilled cheese? The problem with our favourite, greasy treats, however, is that they're backed with carbs! Indulging in a burger for your cheat meal might be ok, but what if you want more than just one 'cheat meal'?
Well, here's the bread that will allow you to indulge all you want, no cheating! It's zero carb and, best of all, it's incredibly easy to make at home!
Here's the new super-food trend: Cloud Bread! This is the zero-carb bread that's gluten-free and packed with protein. So not only is it perfect for those of us trying to cut back on carbs, but also perfect for those with a gluten allergy.
So how can we make this miracle bread at home? Easy... with only 3 ingredients! See the recipe on the next page!
What you'll need:
1. 3 eggs
2. 3 tablespoons cream cheese (room temperature)
3. ¼ teaspoon baking powder
4. 1 tablespoon of honey (optional)
What to do:
Preheat the oven to 150°C (300°F). Separate egg whites from yolks. Beat the egg whites until they form stiff peaks. Now beat together the egg yolks with the cream cheese and the honey to form a thick cream.
Carefully fold the two mixes into each other. Once combined, separate into 8 patties on a baking tray lined with baking paper. Bake for 15 minutes and then remove from the oven. For best results, leave the 'bread' in a sealed, airtight container overnight.
What did you think? A good enough substitute for your next burger? Without the carbs, it's good enough for me!