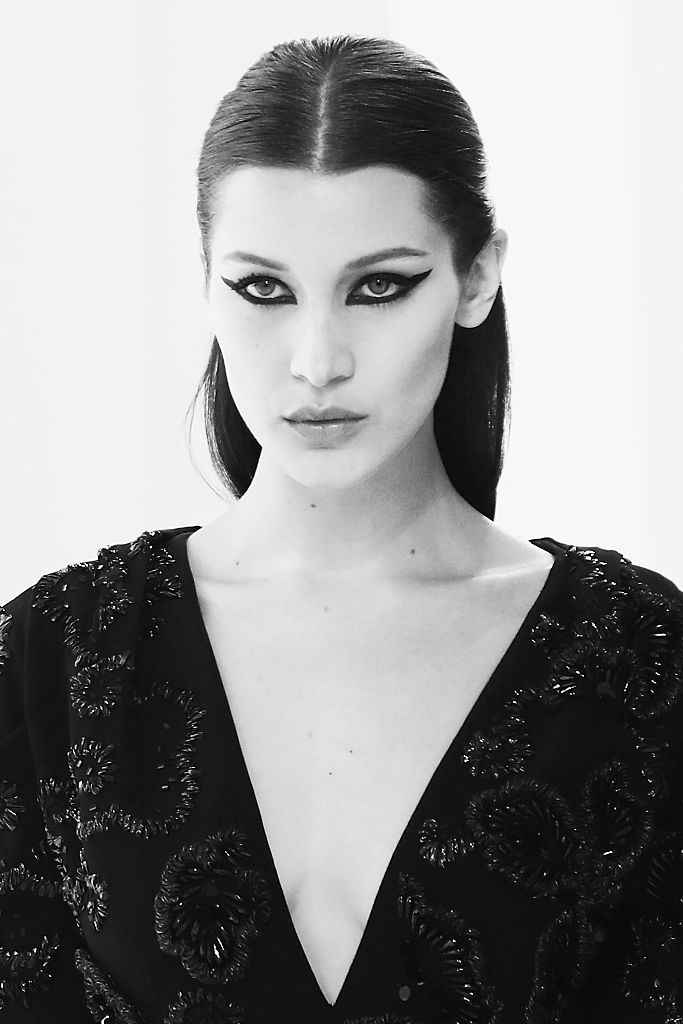 Source: Getty
Bona fide super model and Dior brad ambassador, Bella Hadid looked all kinds of beautiful at the Christian Dior Haute Couture Fall-Winter 2016-2017 show recently. However, besides the beautiful, black beaded gown she wore, it was the model's eye makeup that stole the show. Cat eye is a classic look that has stood the test of time - thousands of years in fact. Cleopatra wore winged eyeliner, and fast forward to a century a little closer to our own, so did the iconic Brigette Bardot.
These days, the cat eye is a trend so timeless that it seems almost every celebrity is doing it. And of course, we want to too! But as anybody who's tried to wing their liner before, it's a whole lot harder than it appears - even if it isn't as big and bold as Bella Hadid's! Luckily, we have a cat eye tutorial that will show you exactly how to wing your liner, so you too can join the ranks of Cleopatra and Bardot!
Go to the next page to follow this easy tutorial!