Kendall Jenner showed off her nipple ring in this see-through top
She might as well have gone topless....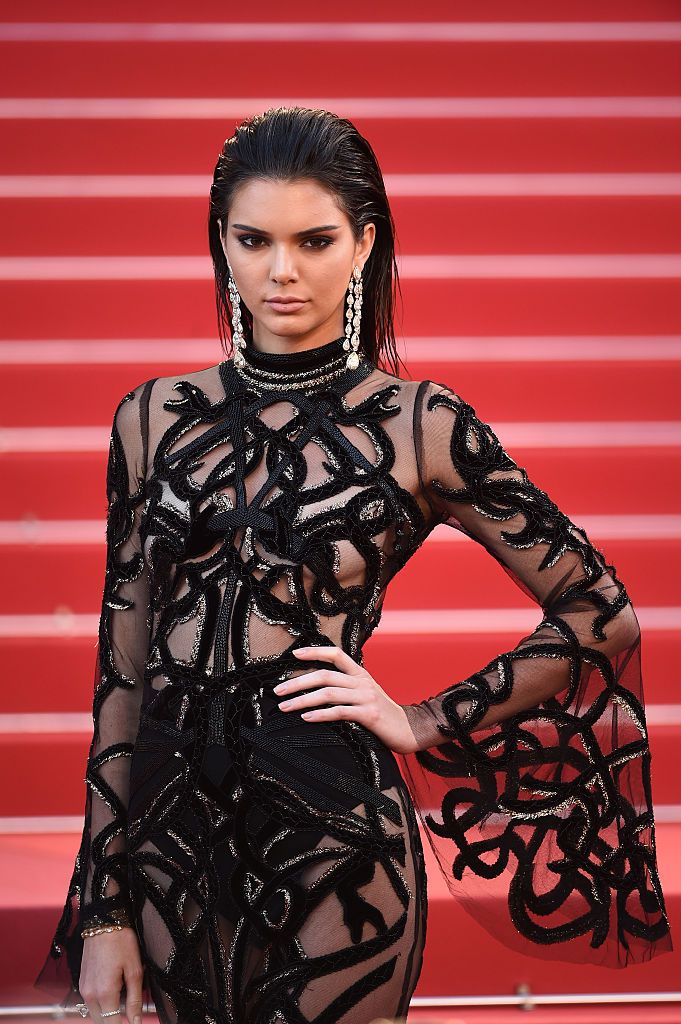 Source: Getty
Kendall Jenner AKA the world's biggest super model is no stranger to shocking us with her look. From going goth to chopping off her long locks, we never get tired of seeing her sometimes jaw-dropping style moment. So what could be more jaw-dropping than a casual Tuesday afternoon stroll with your besties.... basically half-naked??
Yip, the 20-year-old was spotted on the streets of New York City with super model sisters, Bella and Gigi Hadid, wearing a top that was so sheer, her nipples (and that famous nipple ring) were totally exposed!
Continue on the next page...
Kendall played matchy-matchy with BFF Gigi in high waisted blue jeans and matching black tops. In this photo, which Kendall posted on Instagram, the two are seen to be totally twinning! The only difference? Gigi's top left a little to the imagination! Just wait until the mini-Kardashian turns around, revealing all for the world to see!
See the front-facing photos on the next page...
Besides the obvious squad goals that dominate this picture, Kendall is clearly doing more than just hanging out with the girls..... she's letting her girls totally hang out! She and her assets were on full display as she walked down the streets of NYC with the fashion world's favourite sisters. And a closer look reveals Kendal Jenner's naughty nipple piercing! Thank goodness she's carrying a bomber jacket with her.... we'd hate to think what would happen if she got too cold!