These 4 'healthy' foods actually cause cellulite!
You might think these are healthy, but they might be what's causing those unwanted thigh dimples.
Most people know THE plus-size model, Ashley Graham, who has conquered the fashion and social media world with her sexy curves. She is confident, sexy and promotes body positivity. Oh, and she couldn't care less what other people think about her cellulite!
If only all of us could be as confident about those thigh dimples as she is. While she has a gorgeous face and sexy curves to distract from her bumpy behind, not all of us are as blessed. We all try creams and exercised to fight off the cellulite, but did you know that some of your favourite 'healthy' foods cause it too?
1. Cottage cheese
Cottage cheese is often recommended as a low-calorie alternative to other cheeses in diets. However, this cheese contains a lot of sodium - an average of more than one-third of the recommended daily dose. Not good for our connective tissue!
2. Fruit Juice
Fresh fruit juice might sound healthy, but generally it is PACKED with sugar - especially if it is made from concentrate! You might not realise that the sugar content of these drinks is almost as much as a soft drink... yikes! This much sugar promotes cellulite, so instead opt for a freshly squeezed green juice or sparkling water.
3. Brown bread
We all think that brown bread is healthier than white bread, and in some regards that is true. It's generally higher in fibre and protein, but the truth is that when it comes to calories, brown bread contains no less than white. This high calorie content drives our insulin levels upward, and the calories are converted into fat - especially in unsightly fat cells on our thighs.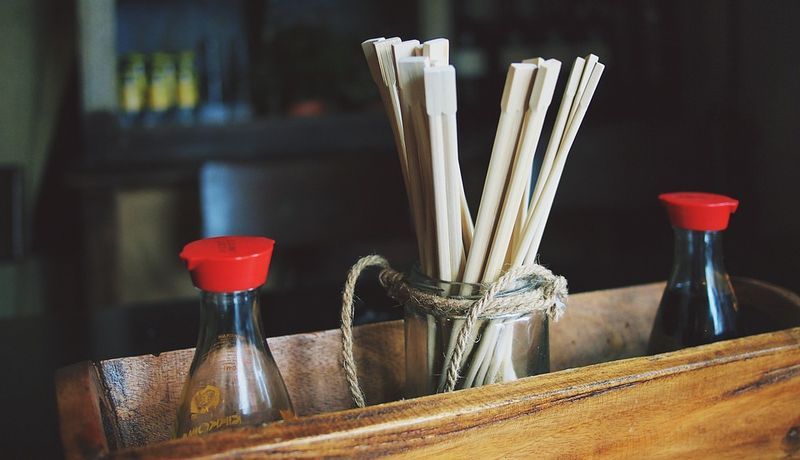 4. Soy Sauce
Sushi is a great option for a healthy lunch... until you dip it in soy sauce! Soy sauce is high in sodium and therefore very salty. This salt absorbs water causing water retention around your thighs. If you want to prevent this from happening, always opt for low-sodium soy sauce!