5 minutes everyday-hairstyle!
Very easy and nice!
You're looking for a nice hairstyle that not everyone wears? Check out the tutorial!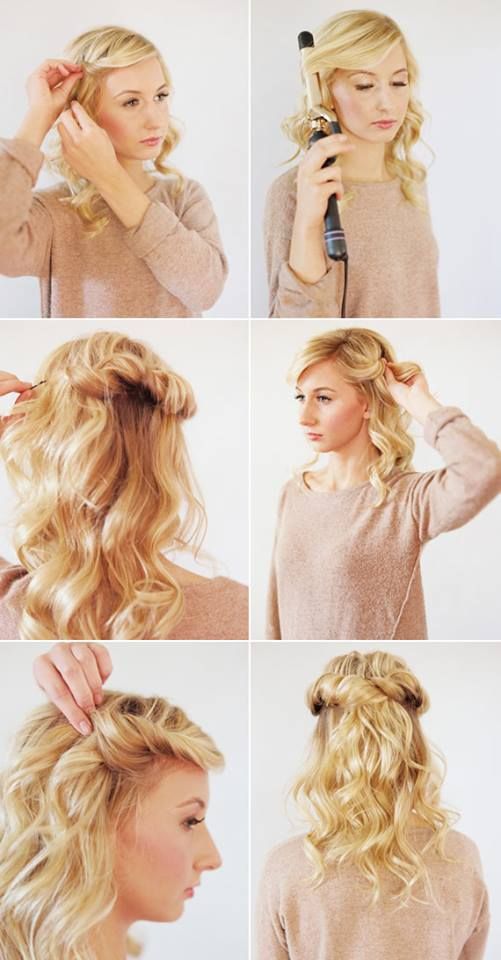 Step 1: If you have straight hair, curl a few parts. But you don't need to do this.
This hairstyle is also possible without curls.
Step 2: Twist now a strand of your hair and fix it with bobby pins.
Step 3: Now twist it a little more, so you will get a hair ring. This should extend to the center of your head.
Step 4: Repeat it on the other side.
Step 5: Fix everything with bobby pins and you're good to go!
That was very easy, right?