A little girl puked on Paula Abdul and the world can't stop laughing!
She really couldn't contain her excitement....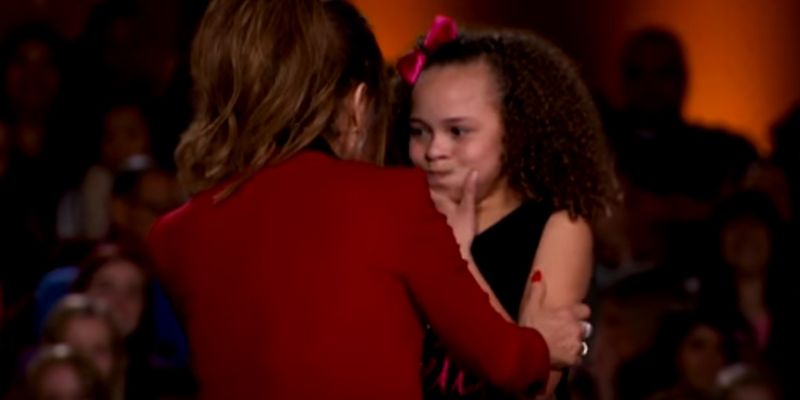 There's embarrassing...... and then there's puking all over an international celebrity on television! But this 12-year-old dancer wasn't going to let that get her down and handled the humiliating situation like a total boss!
Chi Tahani was auditioning for the latest season of So You Think You Can Dance: The Next Generation. She performed an amazing routine to Beyonce's "Countdown" in the first round of auditions, and totally killed it. Without saying a word, all 3 judges got up off their seats and waved her golden ticket to the next round in the air, causing her to fall to the ground, over-come with emotion..... emotion she literally couldn't contain!
She ran to the judges to give them all hugs, but apparently Paula Abdul's hug was a little too tight, because next thing she knew the little girl puked all over her! After a few awkward moments and some laughter from the crowd, little Chi apologised, took her ticket, and ran off like a champion as though it never happened! She later told the presenter that "all the happiness just came out on her jacket!" LOL, handled like a true little champ!
Watch the full video on the next page!
How embarrassing! Hopefully she kills it in the next few rounds..... or she will forever be remembered as the girl who puked on Paula Abdul!