You've got the right make up combined with a beautiful Outfit. But you haven't found the perfect hairstyle yet?
This easy Hairstyle is fast and you will definitely impress everyone.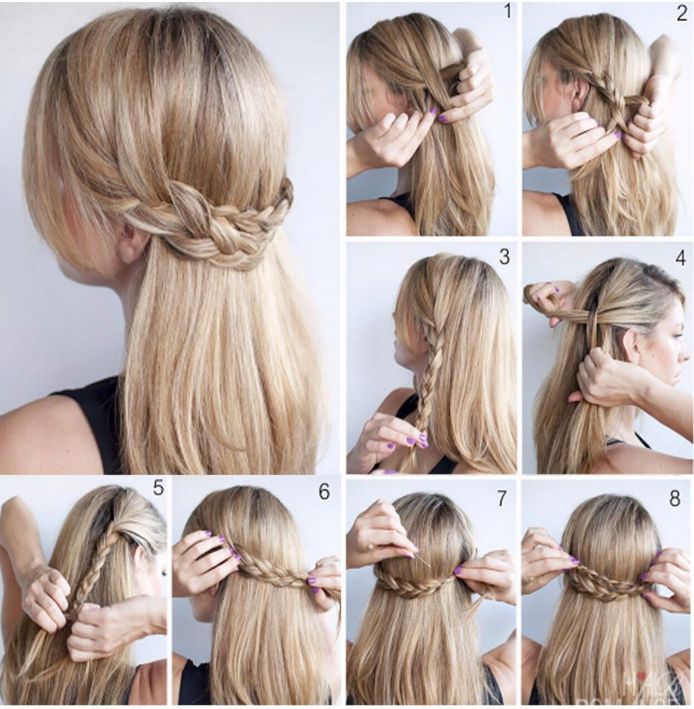 This braid fits best with straight hair. Girls, with curly hair, can use a straightener. Do not forget to use heat protection.
How to:
1st: Seperate three big strands of hair
2nd: Braid these three strands of hair backwards and use a thin scrunchie.
3rd: Try to put the right braid to the left side and the same for the other side. Fix it with bobby pins.
4th: Use Hairspray to fix it - FINISHED!