This food helps to get beautiful hair and skin
You have most of the ingredients at home!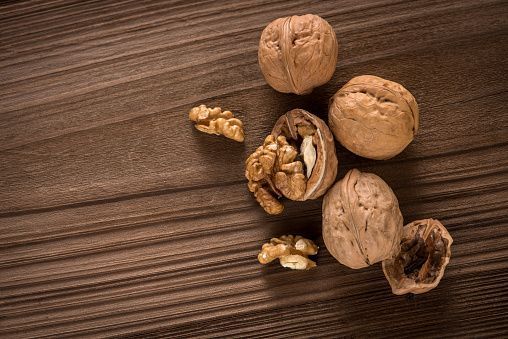 1. Walnuts
Nuts, especially walnuts contain a healthy and beautiful combination!
Magnesium, zinc, calcium, iron and Vitamin E are the magic formula.
Especially the the pantothenic acid supports a smooth skin.
2. Citrus fruits
Citrus fruits contain all the essential vitamins that make your skin look younger, tighter and fresher!
3. Blueberries
Blueberries provide a beautiful and flawless skin. The vegetable contains dyes antioxidants.
In addition, this fruit is able to upholster the skin significantly!
4. Fish
Fish contains plenty of biotin ( vitamin H ), which strengthens nails and hair!
The polyunsaturated fatty acids are also found in fish. Especially in salmon, tuna and mackerels.