Watch Justin Bieber get totally owned in a fist fight!
What did he expect... he called the dude a motherf*cker!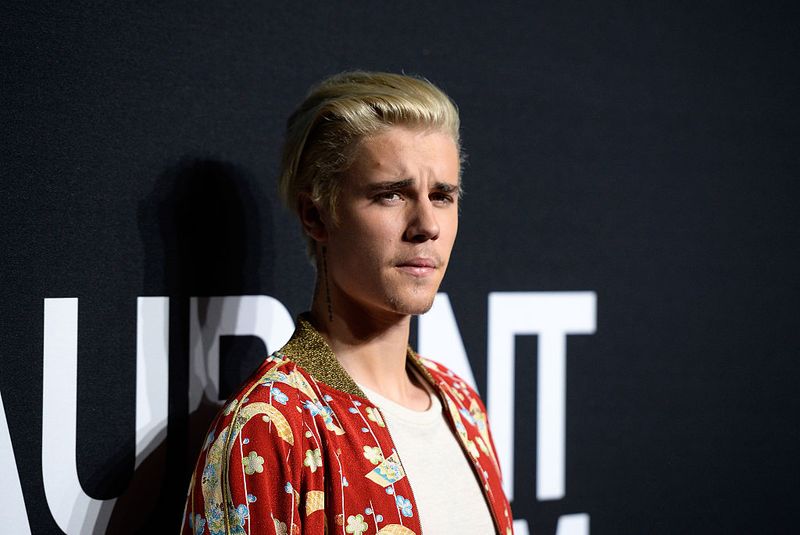 Source: Getty
The Biebs has become rather notorious when it comes to the way he handles his fans. It started when he called it quits with fan meet and greets because he found himself "emotionally exhausted to the point of depression." He also decided to take no more photographs with his fans. Seems like he is dealing with a lot of issues!
While he usually takes to Instagram to vent his emotions, this time he just needed to let it out. So when a 6'3 fan allegedly approached him for an autograph at a hotel in Cleveland recently, his response was "No autographs tonight, motherf**ker."
Big mistake, Bieber! The dude was not taking it - especially when the 22-year-old star tried to take a swing at the much-larger man. The fan ended the fight quickly by effortlessly pushing Biebs, who apparently smelt strongly of alcohol, to the ground!
Want to see Biebs get his a** kicked? Head over to the next page to see the video!
Bieber never stood a chance! The other guy was clearly a lot larger than him.... What was he thinking??
Well, as per usual, the Canadian singer took to Instagram to vent.... or gloat. He posted a very sultry selfie which made a whole lot of Beliebers weak at the knees, with the caption "No a scratch on this pretty boy." Weirdly, he soon deleted it.
Thankfully, modern technology came to our rescue! See the screenshot of the post on the next page...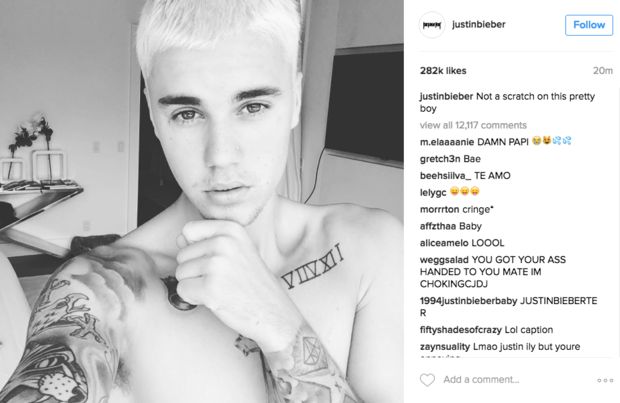 Odd! Perhaps the commentators calling him out for being beaten up lead him to delete the post.... Oh well. We're just glad he's ok..... and that we got a laugh out of seeing the Biebs learn the hard way not to call giant men "motherf**kers"...