Artist Shows Through Funny Images That The Child is "Doing Well"
An artist posts hilarious images of fathers spending time with their child on Instagram. The funny results will have you either in shock or laughing!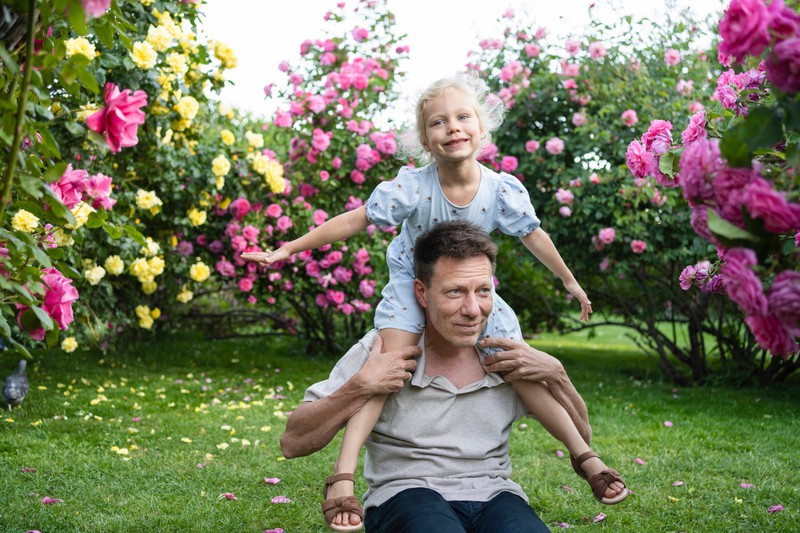 #1 "Don't Worry, Honey! I'll Take Care of The Kids!"
When dads say that, many moms imagine exactly what you see in this picture. At the same time, the construction actually looks pretty safe!
#2 I Wonder Who Reads The Book The Fastest?
How cute! This father and son are reading together. Apparently, there is no need for bed time stories anymore. And judging by the book, the son already seems to be one step ahead of his father!
#3 Learning Housekeeping As Early as Possible
This father understands it! After all, that's how children get their start. Beeing to soft on them and not trusting them enough diminishes their chances of success in life. But this father seems to have total confidence in his child's abilities!
#4 "He's Taking His First Steps, Honey!"

When children start walking, falling seems inevitable. So this father has his arms streched out already. Once his son makes his way towards him, he can easily hold him in an emergency. But until then...
#5 Happy Birthday!
Everyone knows it: At a child's birthday, he or she is much more the center of attention than his or her sibling. That's also the case for the child in the background, who took off with the help of a balloon.
#6 "Can You Do That? Daddy is Afraid of Heights!"
Shared activities strengthen the father-child relationship tremendously. But we mustn't forget that as a parent, we must also face our fears. And on a ladder like this, even with only three steps, you can end up pretty damn high!
#7 "No, The Drill is Really Easy to Use! Even A Child Can Do It!
This dad took the saying a bit too literally. Starting early seems to be the motto here. But to be fair, this looks quite promising. In a few months, that child may turn into a real professional!
#8 "Sure I'll Watch the Kid, Honey!"
This dad has come up with a brilliant idea for relaxing in the furniture store and yet not having to worry about losing his child. If he's a particularly peaceful sleeper, he might even squeeze in a little nap. A true role model!
#9 "I'm Telling You: I Just Can't Find Our Child!"
This conversation often ends with a sentence like "Then look for him/her yourself". If the mother then starts looking for her child herself, the child must have briefly left his brilliant hiding place.
#10 Predatory Bird...
They are the biggest fear of all parents: Predatory birds. On the other hand, it is also a cycle: The stork brings the children, the seagull gets them back!