5 Hair and Makeup Trends Taking 2021 by Storm
Now that we've survived 2020, we all deserve a treat in the form of hair and makeup trends that'll make us swoon. This is what 2021 has in store for us: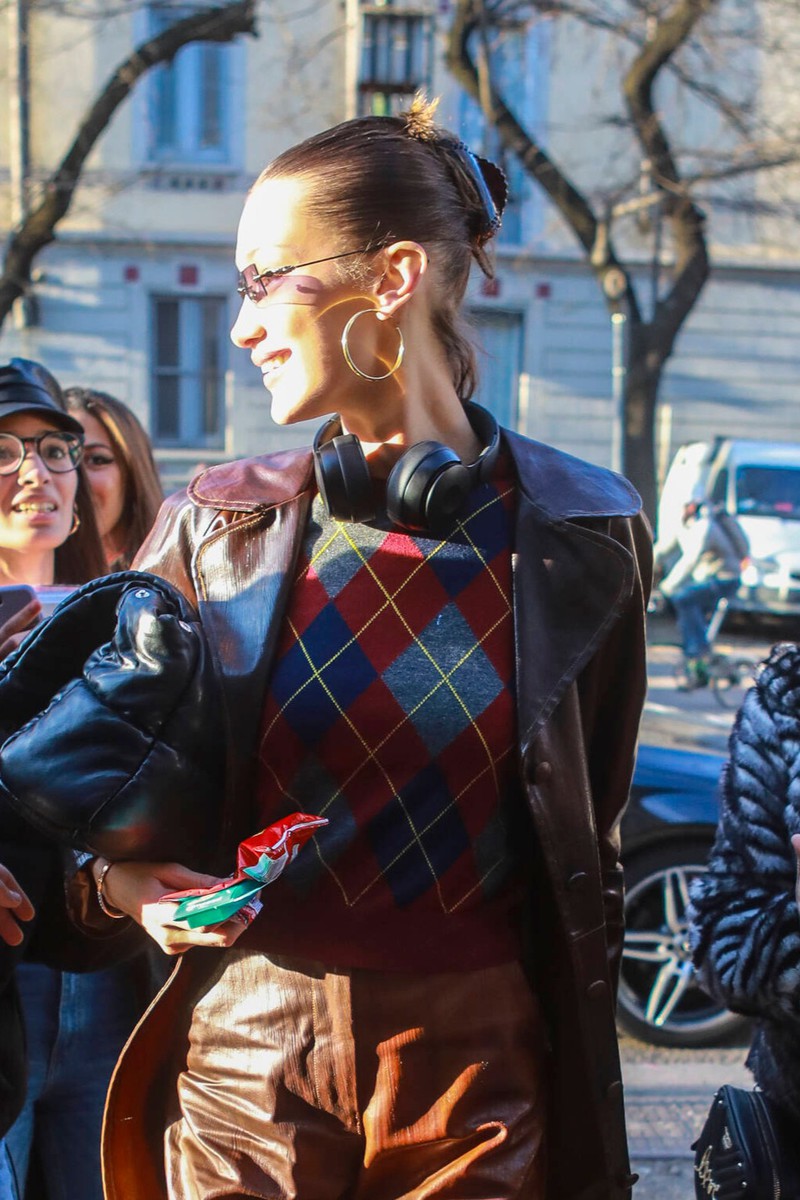 Source: imago images / Independent Photo Agency Int.
2020 did not go as expected. For many of us, it turned out to be one of the toughest years yet. BUT - we made it to 2021! With the new year to look forward to, we can also expect new hair and makeup trends. Some are remnants of covid-induced home office styles, others are the exact opposite - a celebration of all that is colorful and popping. What is your signature style going to be in 2021?
#1 Thick Hair Clips
Claw clips have become a staple of our everyday home office style. They're easy to use and achieve a casual "undone but stylish"-look. You'll see them in all shapes and colors on Pinterest. Celebrities have come to appreciate them already - whether we're talking about Kendall Jenner, Bella Hadid, or Hailey Bieber - they've all worn them.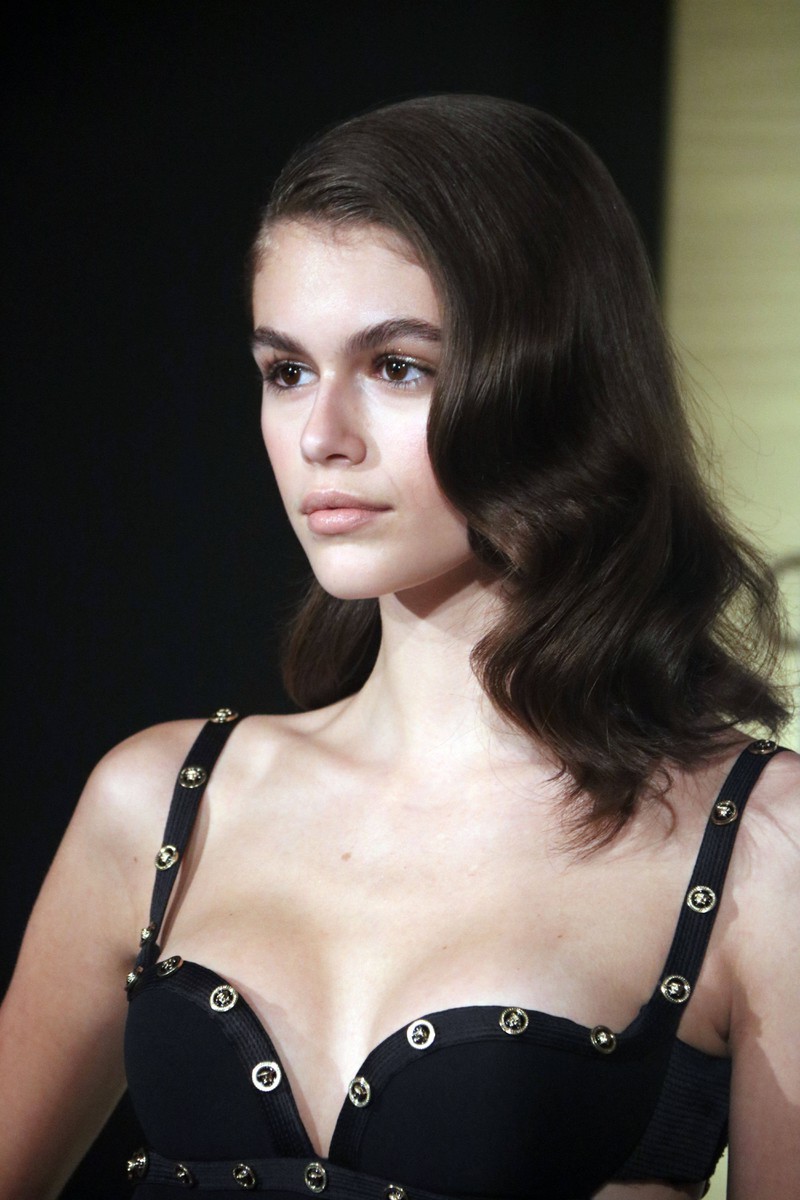 Source: imago images / POP-EYE
#2 Minimal Makeup
We probably owe this trend to working from home, too! Since we spend more time at home, we invest more energy into an elaborate skincare routine than in actually doing our makeup. Skin creams that promise us glowing skin are an absolute must in 2021 - the easiest way to look healthy and glowing is to apply a lightweight tinted day cream that hydrates your skin. The trend celebrates our natural beauty, but we can still highlight our favorite facial features. If you're looking for more inspiration, simply search for "skinimalism" on Pinterest!
What do you think about Kaia Gerber's natural makeup look?
Source: imago images / Matrix
#3 Dramatic Eyeliner
This trend doesn't really come as a surprise, right? Due to the constant mask-wearing, we've come to appreciate more dramatic makeup looks for our eyes. The most important thing is that you have fun while creating your individual look - use any color of the color palette and go wild with glitter (like Australian actress Margot Robbie). If you prefer a more classic look, apply your eyeliner as usual but with a colored eyeliner!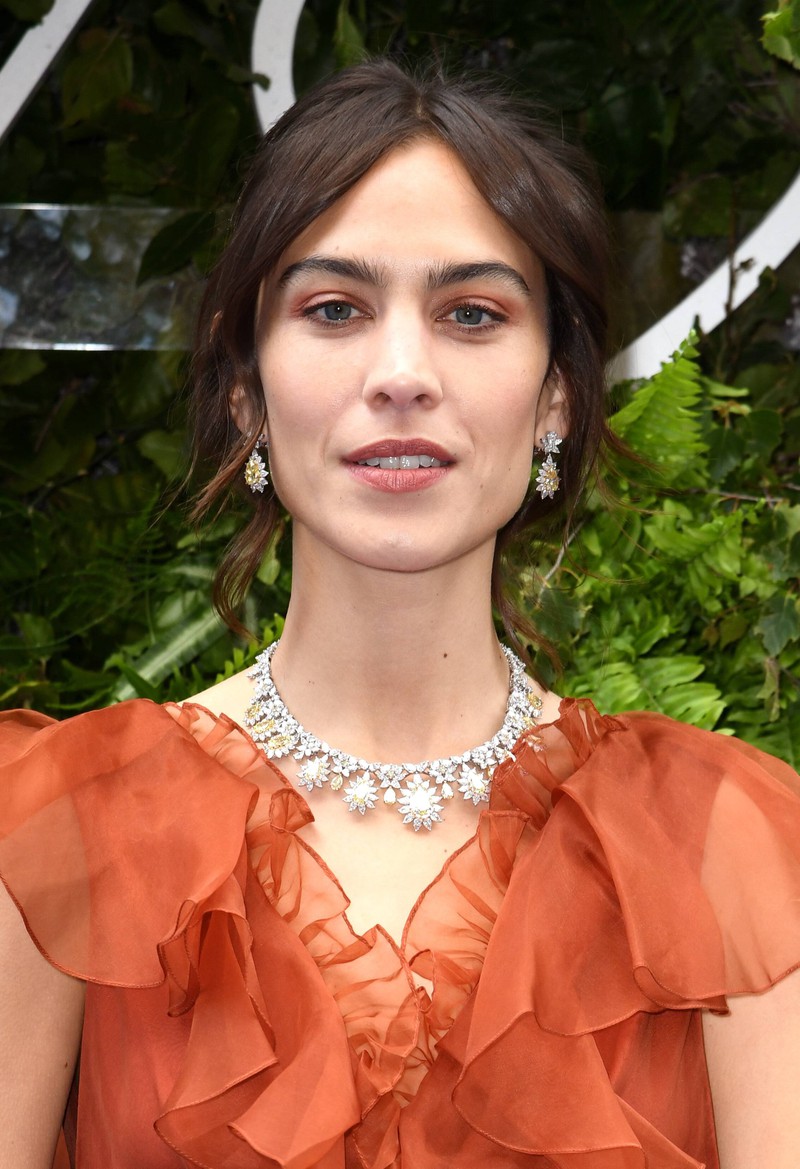 Source: imago images / PA Images
#4 Curtain Bangs
Alexa Chung has been rocking this hair trend on and off over the years but the year 2021 will finally come to appreciate the retro hairstyle. Curtain bangs flatter every face shape and no matter what type of hair you have, they will look great on you. They're low-maintenance and perfect for that laid-back look. Plus: You can easily trim the 70s bangs yourself, if you've gotten used to surviving without your hairdresser. Some of us have become self-taught gel nail artists (and know how to remove the gel nail polish), while others have meticulously studied YouTube videos on how to cut their own hair. Some good things did happen during quarantine.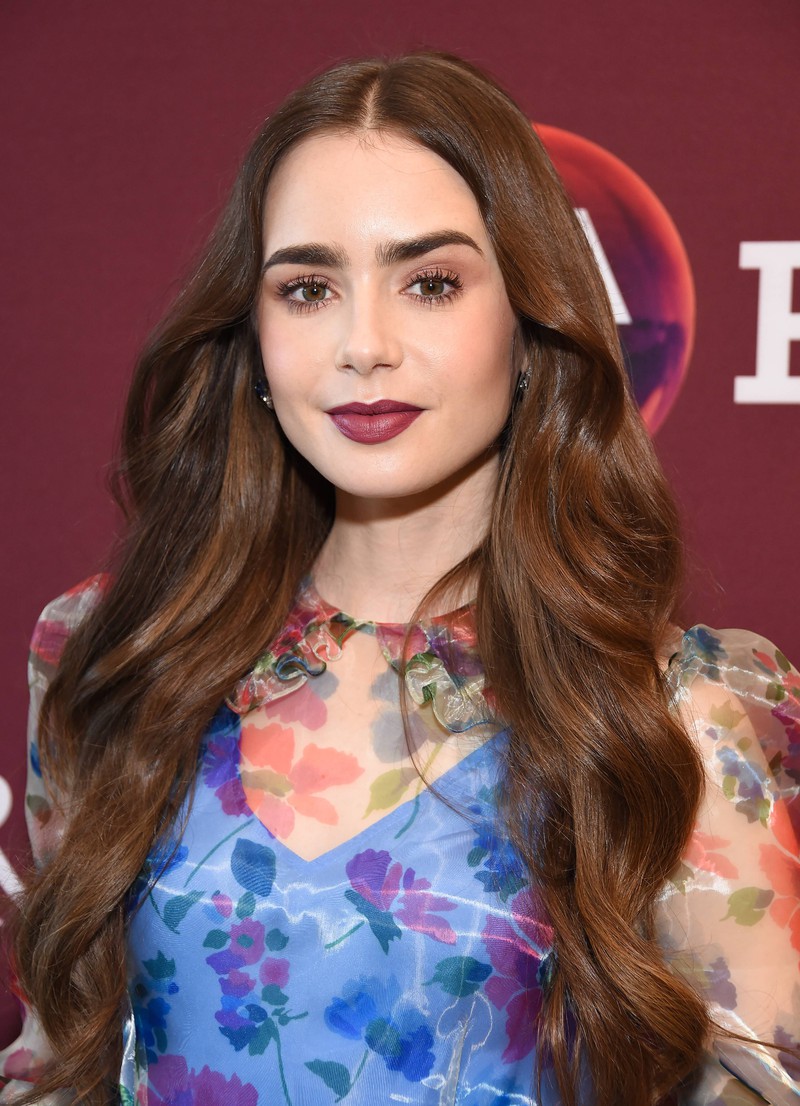 Source: imago images / Runway Manhattan
#5 Bold Lipstick Colors
As soon as we can lay the masks to rest, it's time to up our lipstick game! Okay, maybe we don't need to combine this trend with a colorful eyeliner (in the end, we don't want to look like we did when we were 12 and used our mom's makeup kit for the first time), but colorful lips will definitely be a highlight in 2021. Lily Collins shows us how it's done!