Sliced Bob: The Perfect Hair Trend For Every Season
Even if you're not a fan of every season, there's a big upside: new hair trends. The sliced bob is perfect for when temperatures either drop or rise!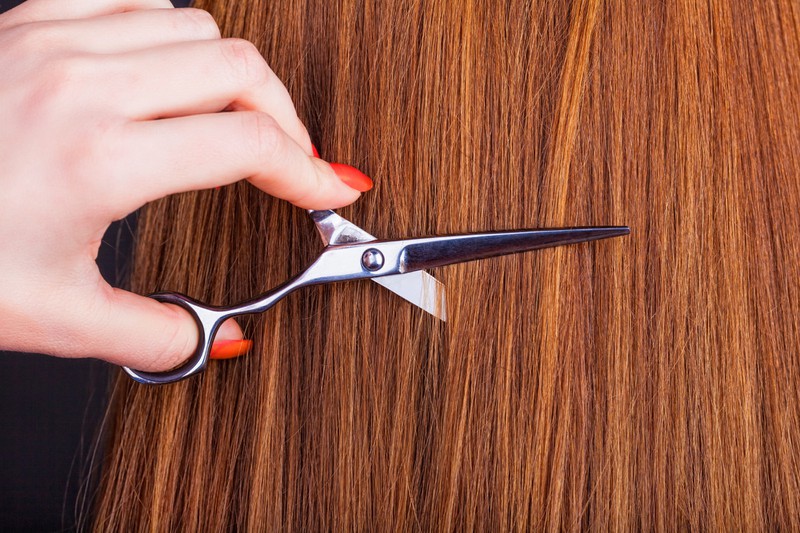 Source: imago images / agefotostock
2021 was the year of the bob hair style and it looks like 2022 will continue the bob-craze. Far from being "just short hair", bob cuts have proven their versatility. The modern woman loves short hair trends, whether we're talking about the chin-length bob or the hacked bob. Whether you prefer a sleek look or a more casual look, bob hair cuts give you all that. And we'll tell you why the sliced bob is practical for every season of year.
This article is dedicated to the sliced bob. We'll talk about all its advantages, especially when it comes to thin hair!
Why go for the sliced bob?
What do I need to know about yet another bob hair style, you think? Well, the sliced bob is not just any hair trend, it's one that is supposed to make your styling routine easier while ensuring that you look on fleek - always.
On the next pages, we'll show you what the sliced bob looks like, what your hairdresser needs to know about it and how you can style your new favorite hair cut.
This is what the sliced bob does for you
Aside from having more time in the mornings because shorter hair dries so quickly, there's even more to the sliced bob. No matter the occasion, you can style your sliced bob exactly the way you want to - whether you like it elegant or casual, wild or soft.
This haircut is perfect for lower temperatures because in summer you want to be able to tie your hair into a ponytail!
What's important when you go to your hairdresser for a sliced bob is: your hair should be cut to the same length, it's not about the layers with this one. In the front, the hair is a bit longer. Like that, the haircut nicely frames your face. It will make you look both elegant and modern, never boring. On her Instagram account, Karlie Kloss shows us how amazing the sliced bob can look!
And it gets even better: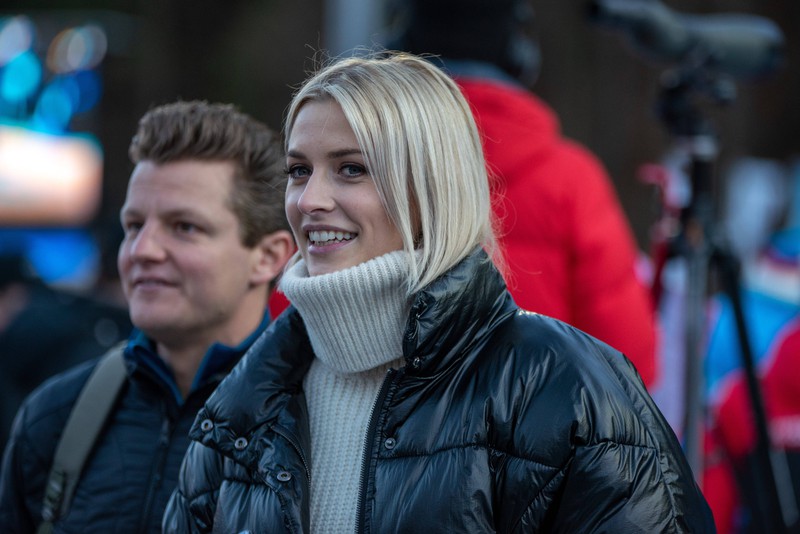 Source: imago images / Hartenfelser
Who can wear the sliced bob?
First of all, everyone can wear the sliced bob. The bob cut looks especially great during winter time, for example when you combine it with a turtleneck. However, if you have thick, curly hair, you might need a bit more time for styling it. Also: look for the right hairdresser. We all like a good deal, but when it comes to the sliced bob, you should research hairstylists and spend some money on your cut. It'll show if you don't.
Especially women with thin hair will love it: The sliced bob achieves a feathery look and adds volume to your hair. The German model Lena Gercke already rocks a bob but how great would a sliced bob look on her?!
How to style?
If you want to add even more volume to your hair, you can use a volumizing powder. Simply apply it to your roots and massage it in a little. Then tease some volume with your fingers. Now you only need to apply a layer of hairspray and you have the finished look.
So here it is, the perfect haircut for ladies with thin (and thick) hair!
Jessica Alba Rocks New Bob
For summer time, short bob hairstyles are great because your neck is free, in Winter they're equally practical for the same reason – no broken hair due to scarf season! Jessica Alba shows us how it's done, and her super short bob makes you want to call the hairdresser right away. Layers make the haircut super airy and simple to style, as you don't have to style so much hair into the desired shape.