"Vanilla Lilac": This Is The Coolest Hair Color Trend For Winter
We are always looking for something new when it comes to hair styling. This winter, the hair color "Vanilla Lilac" will be super trendy. Beautiful !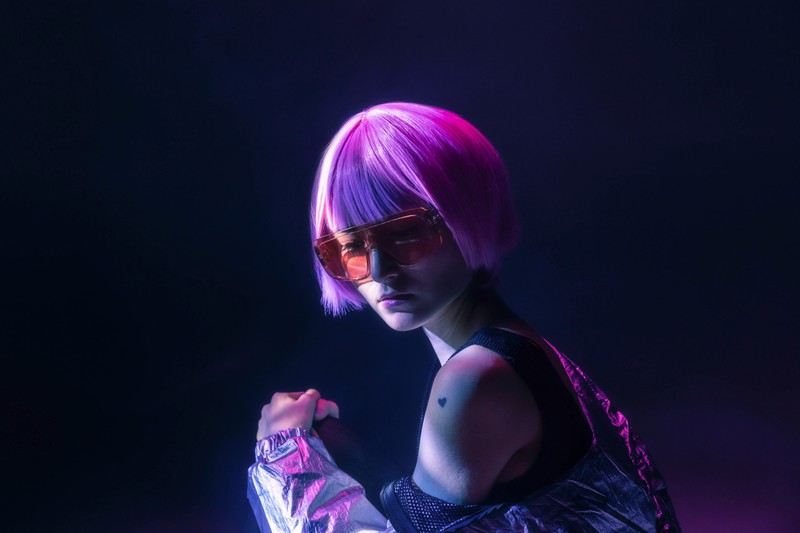 Source: imago images / Addictive Stock
When we see a new hair trend, we're either totally into it right away, or we immediately know that it's not for us. When it comes to this new trend, we can't say no - even though we've already seen and tried out a lot of different hairstyles! "Ghosted" hair, "Toasted Coconut" hair – and the list continues! The newest hair color trend will really appeal to any girl with blonde or light hair! "Vanilla Lilac" is the hair color trend of the moment and it's perfect for winter!
You'll see what exactly is in store for you with this trend on the next pages:

Isn't this hair color beautiful? We are certainly in love with it! This color makes the dreary mood of fall disappear very quickly and warms our hearts during the cold winter months. Stylist Christ Weber from Vancouver, Canada is the one who started this hair color trend, which is already experiencing a total hype. The look is perfect for everyone who wants to try out a colorful hairstyle without going straight to the very bold colors – like a beautiful, radiant blue.
The trend has crossed the Atlantic and has luckily arrived in Europe! Want to know how you can style your hair like this? We'll tell you on the next page!
The hair world is still fascinated by this new trend! For example, the German hair salon Hair Salon Lipperts in Munich has created a flawless version of the trend. If we've convinced you that this frosty hair color is the perfect match for you, we'll tell you how to achieve the "Vanilla Lilac" look – it's quite easy!
If your natural hair color isn't already very light, you have to bleach it first, but don't dye the roots. Then, color the ends with a soft lavender tones. Make sure to properly take care of your hair after applying the color – especially after bleaching your hair it's in need of a rich, hydrating conditioner.
Your Vanilla Lilac style is ready to go!
Fun Hair Color Trend for Summer
While vanilla lilac is the hair color for when it's cold outside, Dua Lipa just introduced us to the fiercest hair trend for summer: a vibrant magenta! The photo of her new look comes in combination with an announcement of her upcoming collaboration with sports brand Puma, DUA X PUMA. However, we might be dealing with a wig situation here. Her hairline might expose the wig – especially since her hair is still a dark brown hue in her Insta stories…