"King of Queens": What do the cast members look like today?
Unlike the show, our love for "King of Queens" will never end. Much time has passed since then and we ask ourselves, what does the cast look like today?
The 90ies were full of awesome shows we watched on TV. Back then of course it was not the time of DVDs yet, that came only at the very end of the Century. The 90ies were the time when we had to wait until the next air date before we knew what would happen next. Oh how we were looking forward to the shows! Those were the days! By now, even the actors from the popular sitcom series "King of Queens" may have changed. Especially the characters of the show have grown particularly close to our hearts. Whether it's the good-natured, but slightly infantile Doug or his snarky and yet so lovable wife "Carrie": This is what the cast of the series look like today ...
Let's begin with Carrie!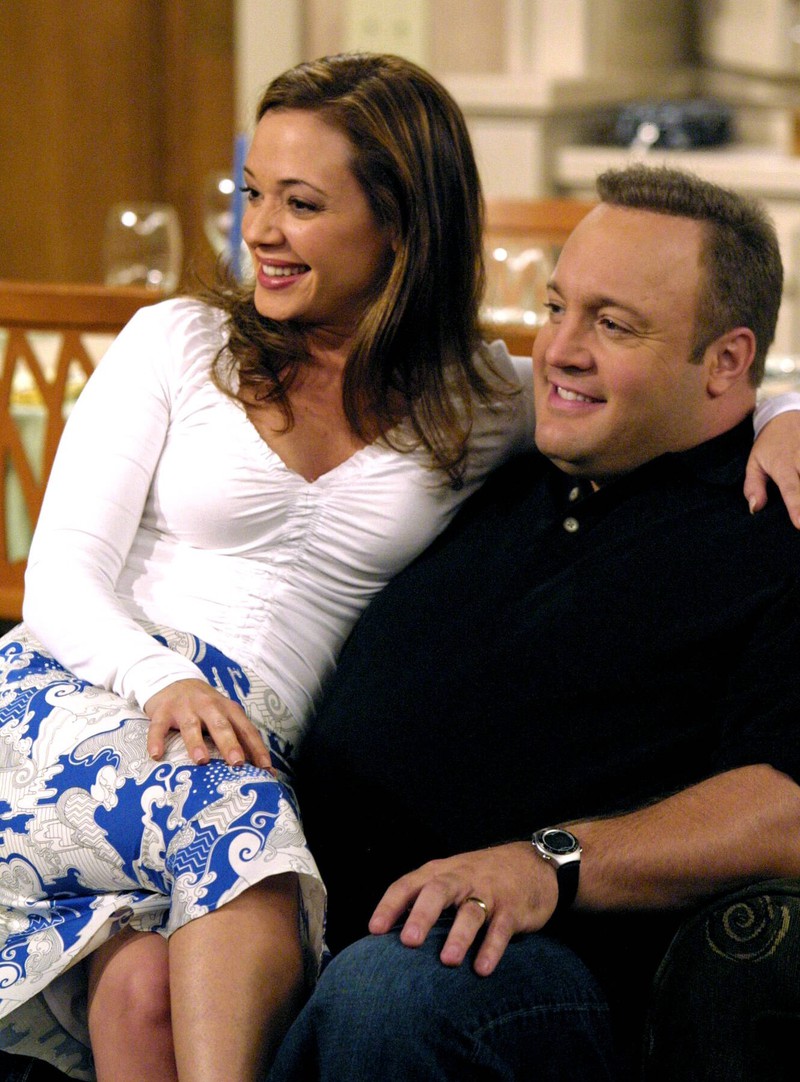 #1 "Carrie Heffernan"
Of course, one of the main characters was particularly popular at the time: "Carrie", Doug's wife. When it comes to smart advice, she's the right one to ask. Most of the time she's not so wrong, but husband "Doug" doesn't always want to prove his wife right, and so it comes to a fight or two - although there's always a reconciliation. That's why we love them so much! The fact that the two are so different is hilarious. Carrie, who loves to do sports and eat healthy, and Doug who, well ... doesn't.
This is how she looks today: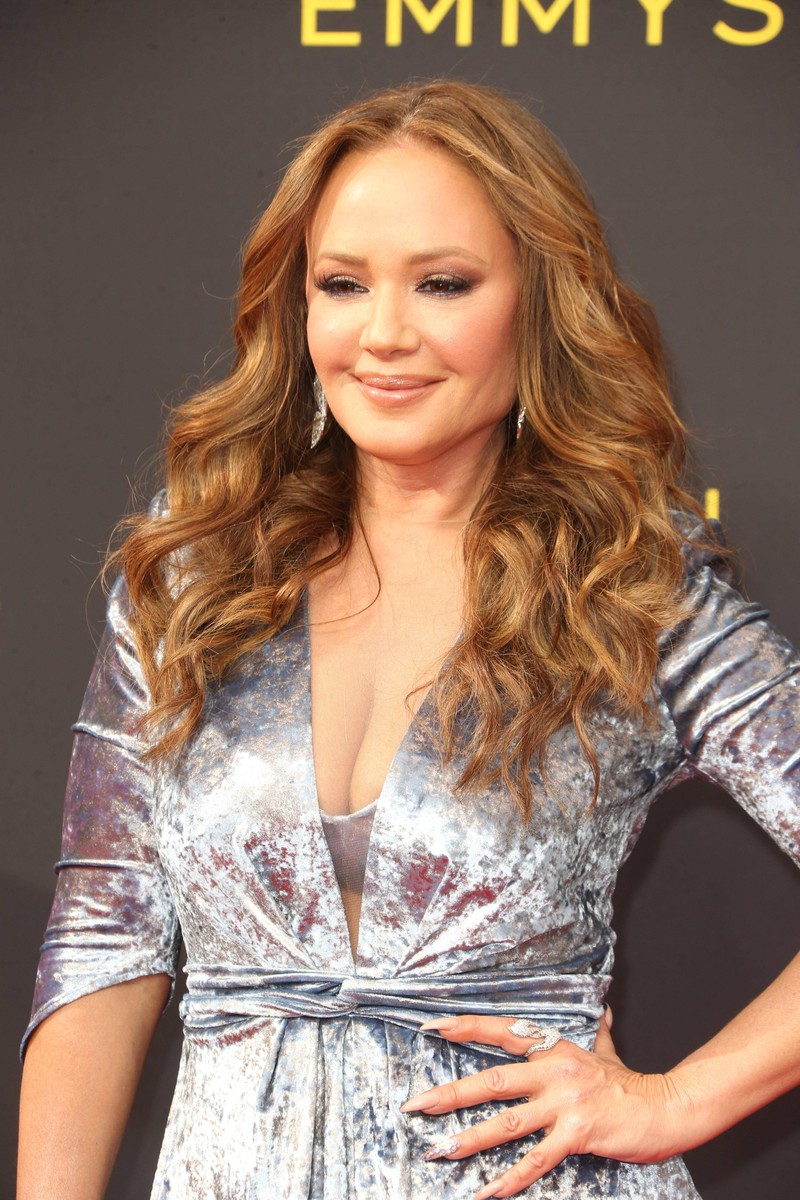 Leah Remini
Since then, of course, "Carrie" has changed a bit. She probably owes her pretty tan to her Austrian-Italian ancestry. Leah Remini actually became famous through the sitcom "King of Queens", in which she played the wife of "Doug". Almost 10 years ran the series, which is very popular in Germany, in which she has been involved since the first episode. Since then, she has appeared in several films, including "Mad Families" and "Manhattan Queen." By the way, in 2020 she was a guest judge in "The Masked Singer".
By the way, her and Kevin James got along great, even if they sometimes argued. Afterwards, when they were supposed to kiss in a scene, they just did it without making eye contact. Short and painless.
Incidentally, the actress was a member of "Scientology" for 35 years. At the age of 9, she joined the "Church of Scientology" together with her mother. Privately, Remini married Angelo Pagan on July 19, 2003. By the way, the wedding was broadcast on television as a documentary. Did you know that the singer Jennifer Lopez is one of her best friends?
You can even follow her private life since 2014. Leah Remini has been showing her more intimate moments in the docu-soap "Leah Remini: My Crazy Family and Me".
Okay, but what became of "Doug"?
#2 "Doug"
The funny and also in many places very loving "Doug" is the husband of "Carrie". He plays the "average Joe" of America in a very funny way that made us laugh over and over again. Contrary to his actual lifestyle, he loves all kinds of ball sports and gets on his wife's nerves with it time and time again. He is a harmony-loving person. When he resorts to "white lies" because of this, it all too often falls on his own feet. In contrast to "Carrie," he is seen in more casual clothing, such as sweatpants or his work clothes from the courier service for which he works.
This is what he looks like today:
Kevin James
We have known the US actor Kevin James since he played "Doug" in "King of Queens". After that, he was seen in several other comedies, such as "Paul Blart: Mall Cop", "Zookeeper" or "Little Boy". By now it has become a little quieter around the actor. In 2020, however, he can be seen again in the film "Becky".
Similar to his series character "Doug", he was interested in football and even studied sports management for three years until he decided to take up acting. In 1996, he made his breakthrough in the comedy industry at the "Montreal Comedy Festival". He then got a guest role in the series "Everybody Loves Raymond".
Unlike "Doug", he is very versatile and besides acting he is a screenwriter, director and producer.
In 2004, he married his longtime girlfriend, Steffiana De La Cruz, who can also be seen a few times in "King of Queens". The two have four children together.
What happened to Arthur?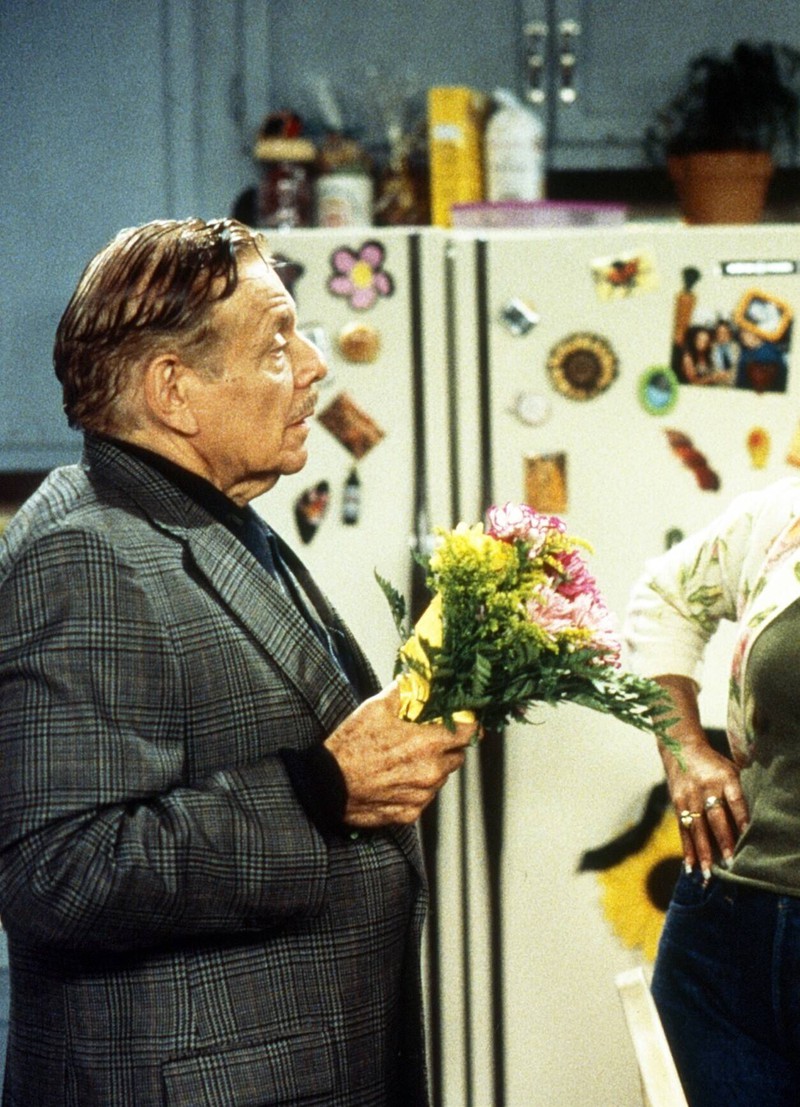 "Arthur Spooner"
Another important character in the series "King of Queens" is Carrie's father "Arthur Spooner". He meddles in all kinds of places, which doesn't make him very popular. He also drives Doug and Carrie crazy again and again with his eccentric manner. After he unintentionally burns down his house at the beginning of the series, he moves in with Carrie and Doug. A few times the two plan to move the father out, but ultimately it never happens. But with his stubborn, oddball nature, Arthur has ultimately even grown fond of Doug, as he admits in some episodes, albeit quite reluctantly.
What happened to him?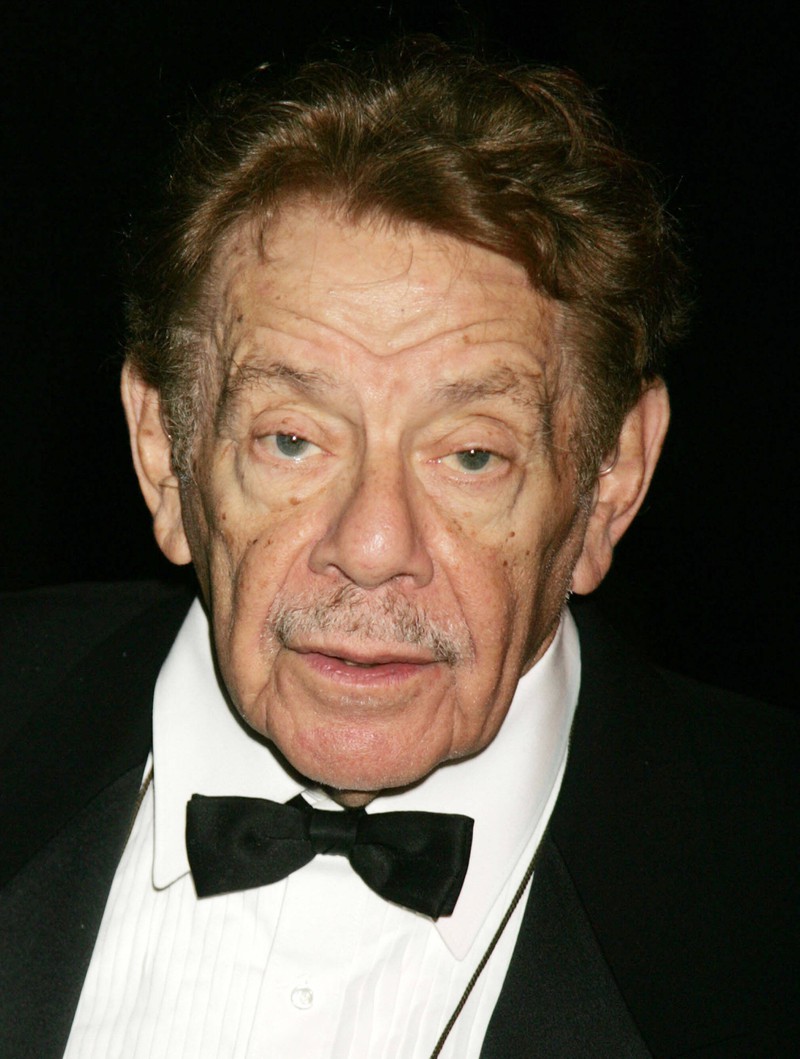 Jerry Stiller
Jerry Stiller became known primarily through his role in the popular series "King of Queens". With his wife Anne Meara, he formed a comedy duo for years. The actor has appeared in several films, including "Heavy Weights", "Hairspray" and "Zoolander 2". In 2008 he was even nominated for his outstanding performance in the movie "Hairspray". Stiller's wife also appears again and again in the series "King of Queens". So do their children, by the way. For the role in "King of Queens" Jerry Stiller, however, had to be persistently convinced by Kevin James, because he actually did not want to take on a role due to his age. The first episode of the series even had to be partially reshot, because it was initially shot with another actor as Arthur Spooner, before Jerry Stiller agreed.
On May 11, 2020, the actor died in Manhattan.
Do you remember the next actor?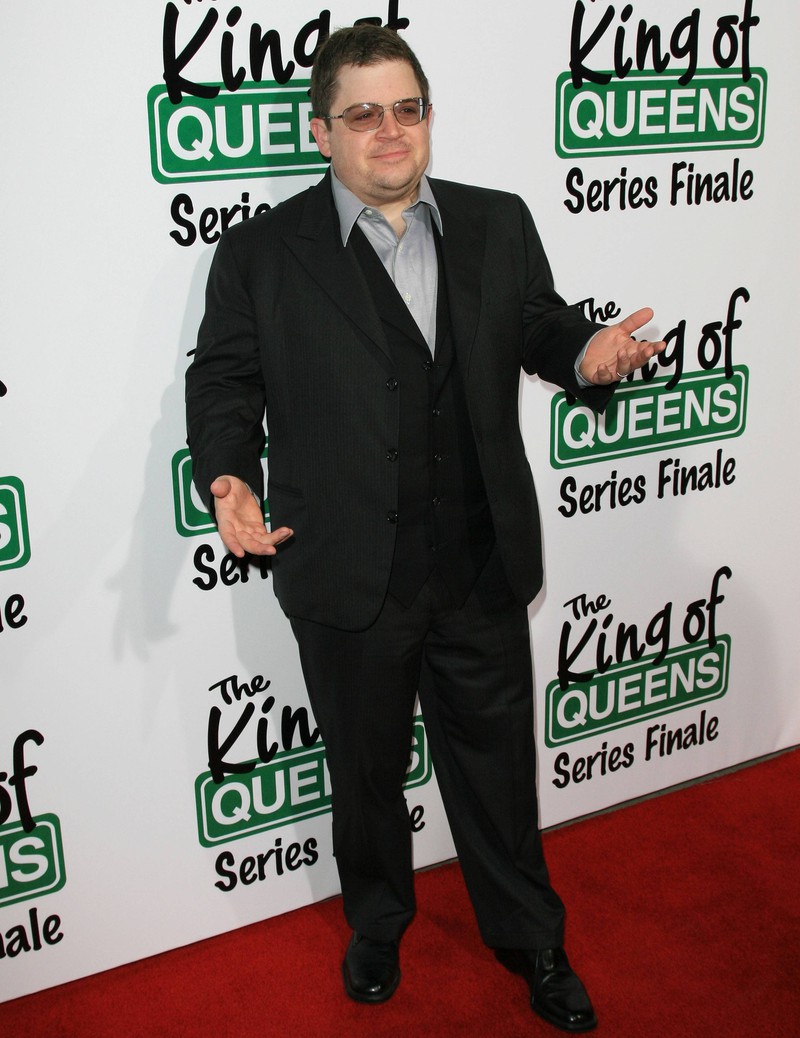 Spence Olchin
Ever since his school days, Spence has been friends with Doug, although Doug often teased and bullied him. In Doug's circle of friends he is the intellectual and is therefore often not understood by the others.
He still lives with his mom until he turns 29. He works at a ticket office on the subway. After some time, however, he looks for an apartment and later moves in with Doug's cousin Danny! Besides struggling to attract women, he also has numerous allergies and asthma. In the meantime, however, he has a shorter relationship with Denise Battaglie.
What became of the actor?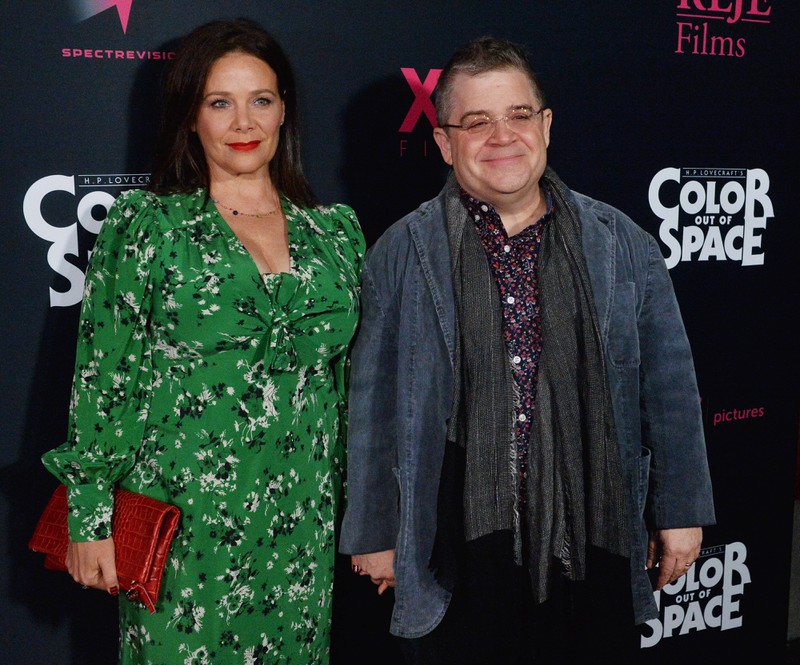 Patton Oswalt
Virginia native Patton Oswalt played the strange but intellectual "Spence." He is now married to actress Meredith Salenger. Previously, he was married to crime book author Michelle McNamara, but she died in 2016. Together they have a daughter.Virginia native Patton Oswalt played the strange but intellectual "Spence." He is now married to actress Meredith Salenger. Previously, he was married to crime book author Michelle McNamara, but she died in 2016. Together they have a daughter.
In well-known films such as "Magnolia", "Starsky & Hutch" and "The Informant" he played rather smaller roles. By far his biggest role was dubbing the main character of the rat "Rémy" from the animated film "Ratatoiulle". He also appeared in the popular series "Two and a Half Men" and "Brooklyn Nine-Nine" for several episodes. Moreover, he also took on a speaking role in the popular series "BoJack Horseman".
Next on we have ...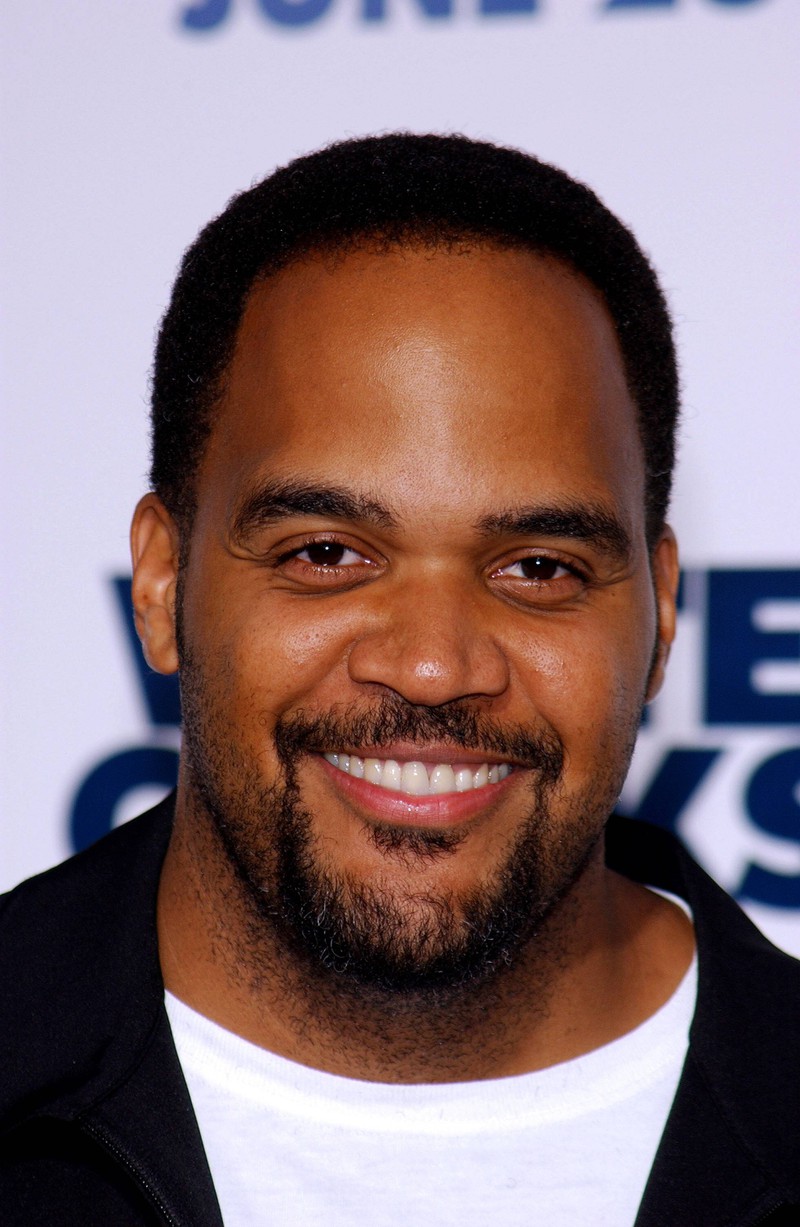 "Deacon"
He is Doug Heffernan's best friend and colleague at IPS (International Parcel Service). Deacon Palmer is a father of two and married to Kelly, who is best friends with Doug's wife Carrie Heffernan. Together, the couple has children Kirby and Major. In the course of the series, however, there are repeated crises in the marriage of Deacon and Kelly, so that Deacon moves out in the meantime. In contrast to Doug, Deacon Palmer is more athletic and often acts more adult than Doug. Still, the two are as thick as thieves and always stick together when it counts.
And this is what "Deacon" looks like today ...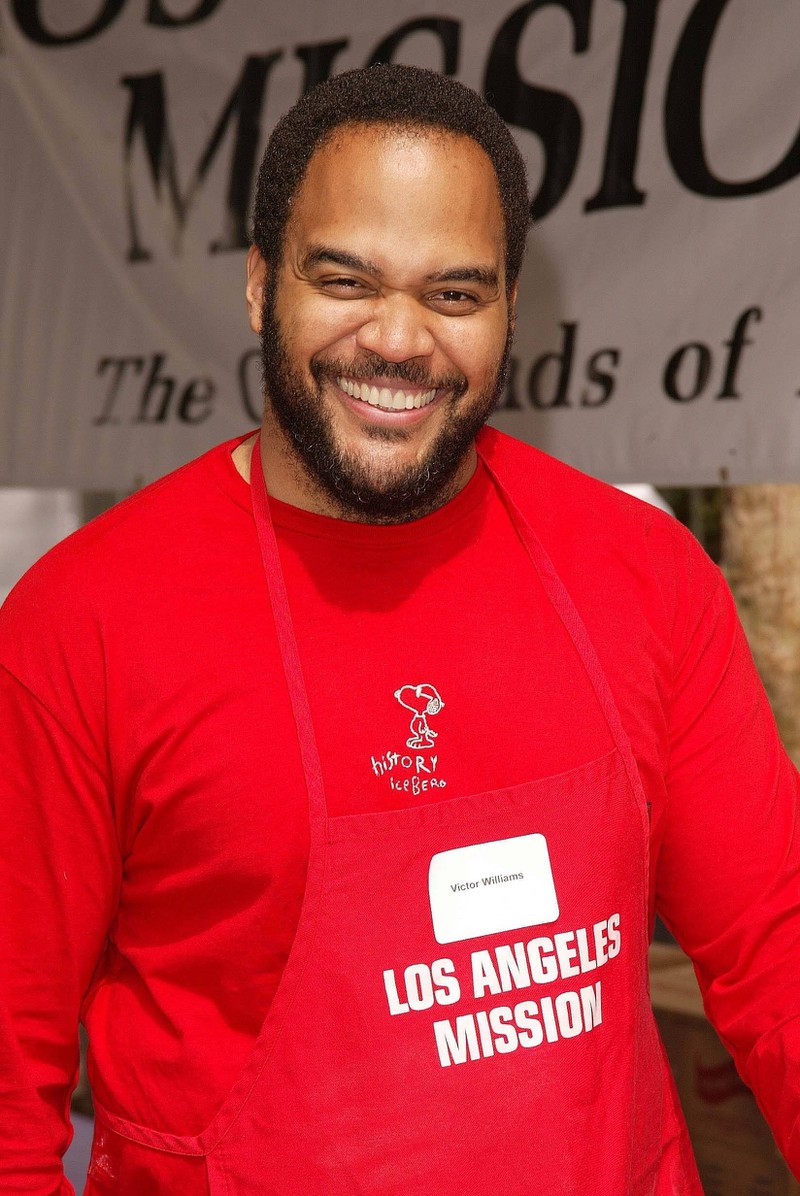 Victor Williams
The role of Deacon Palmer is played by Victor Williams. After he had taken over a role in one or two episodes of series like "Law & Order" or "New York Undercover" and had also taken over a minor supporting role in the film "Copland" with Sylvester Stallone and Harvey Keitel in the leading role, the role as "Deacon Palmer" was the breakthrough for Victor Williams. Even after the end of "King of Queens" he played only sporadically in series and again mostly took roles for a few episodes. He played in series like "Fringe", "Good Wife", "The Blacklist" or "Sneaky Pete". His biggest role since "King of Queens" was probably in the series "The Affair".
Isn't it amazing that the last episode of "King of Queens" was more than 15 years ago and yet Victor Williams has hardly changed?
If you want to see something truly awesome, here is the reunion of the main characters!
King of Queens-Reunion
No, you're not seeing double.
How great of a couple were Carrie and Doug Heffernan in "King of Queens"? The slightly hot-tempered Carrie and the good-natured, but also somewhat phlegmatic Doug were a match made in heaven! And now the two of them have had a big reunion. Leah Remini, who played "Carrie Heffernan" in the sitcom, also expresses her enthusiasm when she visits her on-screen husband Kevin James. This immediately brings back memories of the many great episodes about the couple from the New York borough of Queens, where the two live together with the headstrong Arthur.