Celebrities Then And Now: They Have Changed So Much!
Some celebrities have been in the business for many years and most have also changed a lot since becoming famous. Here's what celebrities used to look like!
Some celebrities have been in the business for years, even decades. In the 80s, 90s and 2000s, their music, acting or entertainment was already celebrated by people all over the globe. And it's not just the world of entertainment that has changed in recent years; some stars have changed their looks quite a bit as well. It's time to look into the past: How much have celebrities changed over the years? Some have become unrecognizable!
Let's start with a true icon!
#1 Jennifer Lopez
Jennifer Lopez, aka J. Lo, has been in the business since the early 1990s, as a breakdancer and background dancer. Her path led her to music, she signed her first record deal in 1998. Hits like "Let's Get Loud", "Jenny from the Block" and "Get Right" followed. Her first albums were all certified platinum in the United States. But she was also drawn to acting, her list of film roles is endless. She got her first role in 1986 in "Streetgirls". This was followed by blockbusters such as "Manhattan Love Story", "Monster In-Laws" and "Hustlers". In the meantime, she has also found happiness in her private life. After three failed marriages, she is married to Ben Affleck, to whom she was already engaged in 2004. At that time, the love was not supposed to last, but they gave it a second chance and got back together 17 years later.
#2 Madonna
Madonna is an icon all over the world. In addition to her success in music, she is also an actress, author, director, producer and fashion designer. In 1982, she released her first album, "Madonna", which marked the beginning of her skyrocketing career. It sold millions of copies and made her a star. Numerous world tours followed, during which her fans cheered to her. To date, she has released 14 studio albums. All of them have reached the charts and received awards. Her love life has been followed with interest by many people. For example, she married actor Sean Penn in 1985. However, the couple separated in 1989. In 1996, she gave birth to her daughter Lourdes, born from her affair with her fitness trainer Carlos Leon. From 2000 to 2008, she was married to director Guy Ritchie, with whom she has a son. She also adopted four children. Visually, Madonna has changed a lot over the years. It is no secret that the pop icon has already gone under the knife several times to slow down her aging process.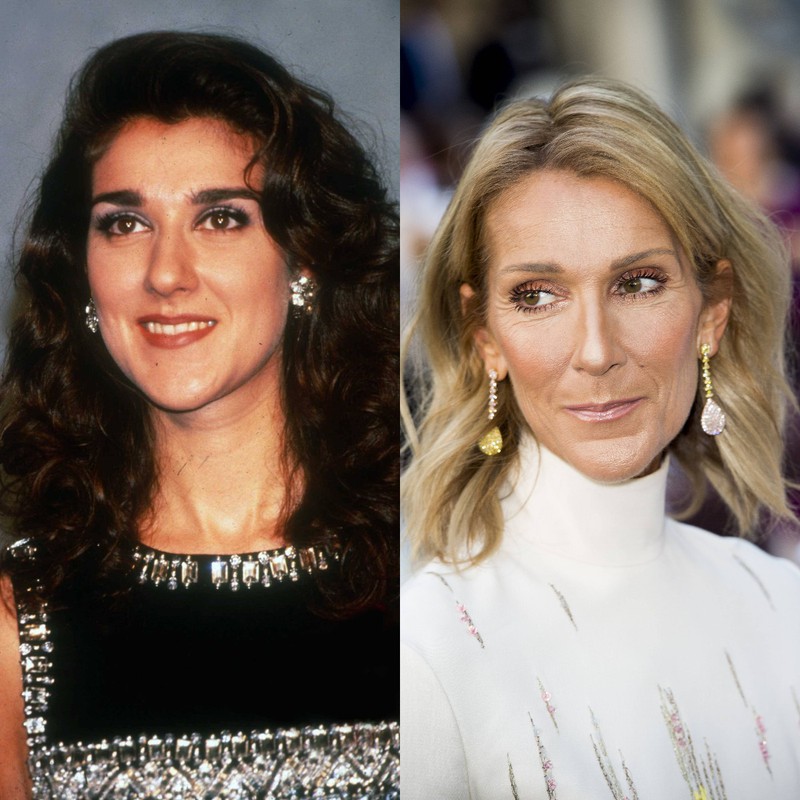 #3 Céline Dion
Would you have recognized the singer Celine Dion at first glance? She has changed a lot until today, hasn't she? Many people know the Canadian singer mainly from her hit song "My Heart Will Go On", which became world famous, especially thanks to the movie "Titanic". But songs like "Because You Loved Me" or "It's All Coming Back to Me Now" have also sold millions of copies worldwide. Before her international breakthrough, she was already a successful singer in Canada and France. At the age of 20, she had already released 14 albums! With the ballad "The Power of Love", she became an international star. In 2019, she released her latest album, which she also performed live again. In June 2019, she gave the last concert of her show "Celine" in Las Vegas, which until then had attracted many fans. In the course of her life, she also had to deal with several blows of fate: Her longtime husband Rene Angelil, with whom she had three sons, died in 2016 from cancer. Two days later, she also lost her brother to cancer.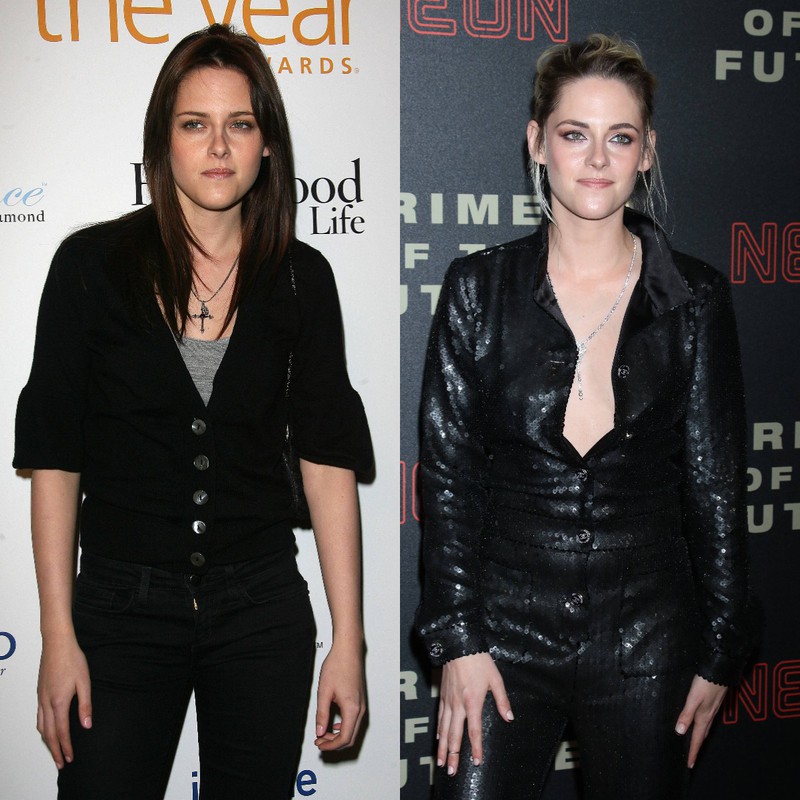 #4 Kristen Stewart
Kristen Stewart has been in front of the camera since her childhood and adolescence. For example, she was first noticed alongside actress Jodie Foster in the film "Panic Room". She then played in films such as "Cold Creek Manor", "In the Land of Women" or "The Cake Eaters". But it was her starring role in the successful film adaptation of the Twilight saga, alongside Robert Pattinson and Taylor Lautner, that really made Kristen Stewart known. In 2012, her private life attracted media attention, as her affair with director Rupert Sanders became public. She had cheated on her co-star Robert Pattinson with him. She then avoided her public life for two years. From 2014, she once again devoted herself to acting, and her performance in films such as "Still Alice - My Life Without Yesterday" or "Clouds of Sils Maria" which was praised even outside Hollywood. In the meantime, she has even made her debut as a screenwriter and director. In her private life, she also seems to have found happiness. In 2021, she announced her engagement to screenwriter Dylan Meyer.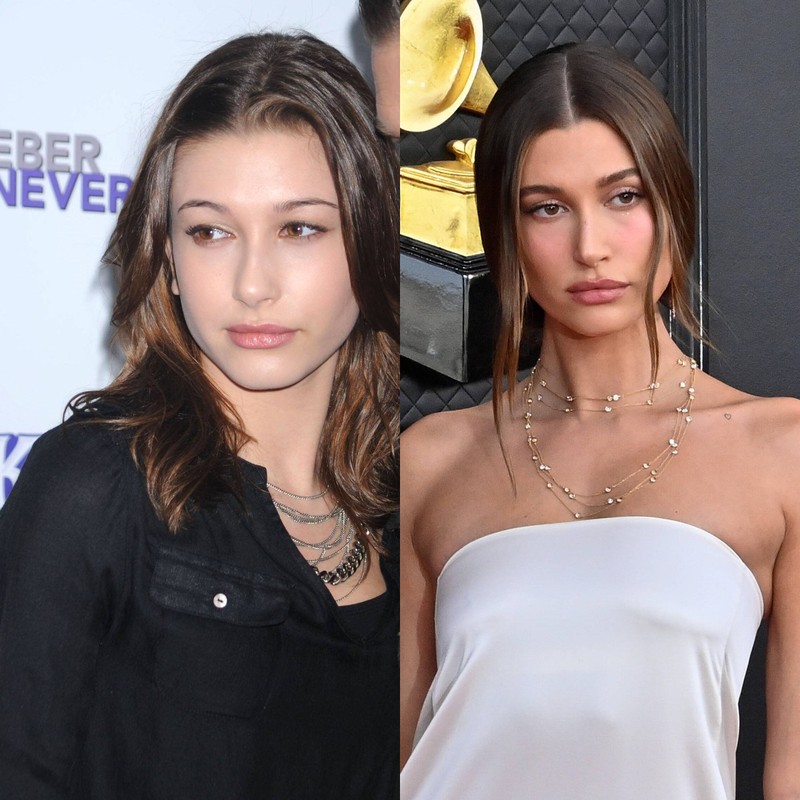 #5 Hailey Bieber
Hailey Bieber is the daughter of actor Stephen Baldwin and, therefore, the niece of Alec Baldwin. At an early age, she started working as a model and won campaigns with different fashion companies. She gained particular media-attention when she dated singer Justin Bieber. The couple got married in 2018 and are still happy together. Before they had any romantic feelings for each other, they met informally in 2009 on the set of the "Today" show. Their parents seemed to get along well and reportedly met the next day for dinner. With Justin and Hailey, of course.
#6 Anya Taylor-Joy
Now 26 years old, Anya Taylor-Joy was already a model before her first film role. She first gained international attention with her role in the horror film "The Witch" in 2015. Soon after, she stepped in front of the camera for the psychological thriller "Split". She also starred in the sequel. In the meantime, the little girl at the time has become a woman whose career continues to rise. After her starring role in the film "Emma", in 2021 she starred in the Netflix series "The Queen's Gambit". Her latest film, "Amsterdam," is scheduled for release in October 2022.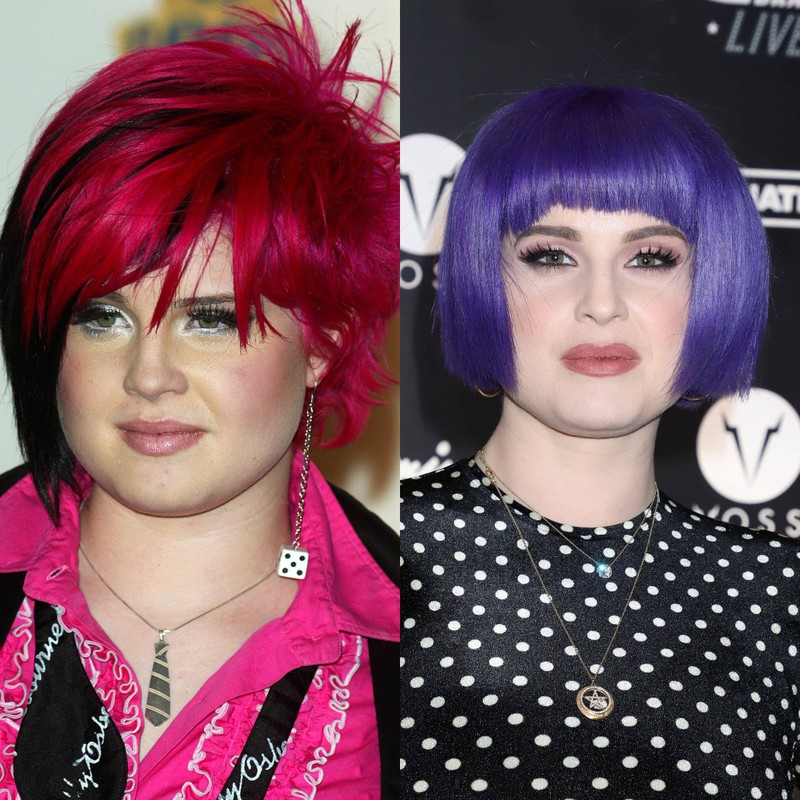 #7 Kelly Osbourne
The daughter of rock musician Ozzy Osbourne became a media star at an early age. The reality series "The Osbournes" made her famous all over the world. She also wanted to make it as a singer, but her first album sold poorly at first. With her father, she covered a song of Black Sabbath and reached number one on the UK singles chart. In 2004, it was learned that she had undergone medical treatment because she wanted to overcome her addiction to painkillers. Nowadays, the 37-year-old is back to life and even has her own show on the American cable TV channel AXS TV. In May 2022, she announced on Instagram that she was pregnant and expecting a child. She is in a relationship with the DJ of the nu-metal band Slipknot Sid Wilson. She has also transformed herself a lot aesthetically in recent years. The few extra pounds she had have long disappeared. However, she has remained faithful to her freaky hair colors.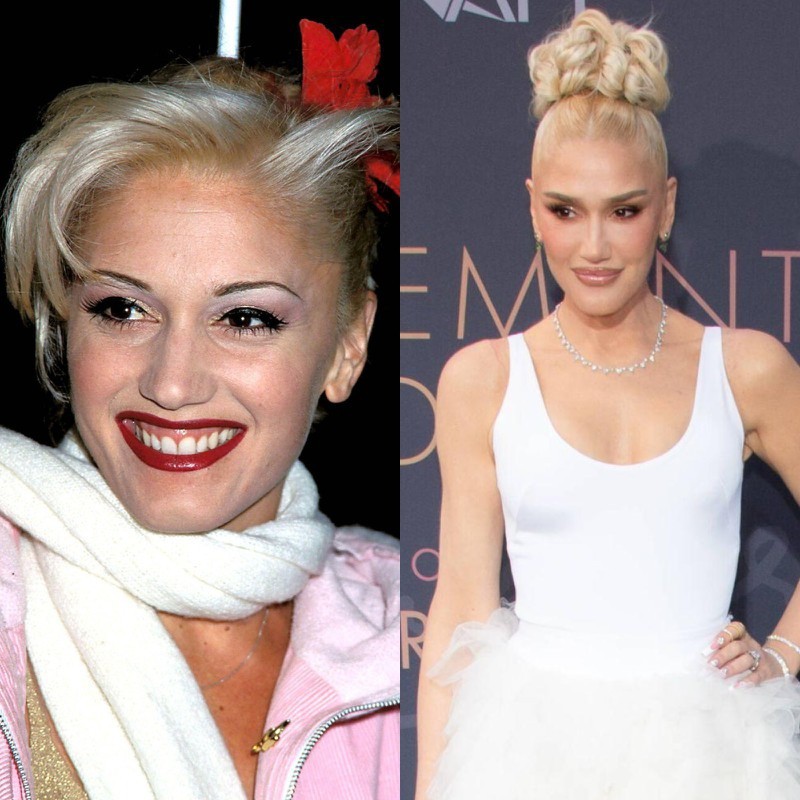 #8 Gwen Stefani
Gwen Stefani has been famous since the early 2000s. Her career started as the lead singer of "No Doubt", but today, most of us will know her for songs like "Hollaback Girl". Today, she is a judge on the jury of the American "The Voice" and still belongs to the realm of mega stardom.
Back when she first got famous, she had more wrinkles than today and her lips have gotten plumper over the years. However, Stefani recently gave an interview which confused many viewers:
Gwen Stefani's Appearance On Late Night With Seth Myers
In the American Late Night show with Seth Meyers, Gwen Stefani gave an interview mainly about her jury role on "The Voice". But is this Gwen Stefani at all? Her eyes seem much smaller and elongated than before, her nose is very narrow and her chin angular. Except for her expression and smile, her face and skin hardly move at all. We hope that Gwen Stefani feels comfortable in her skin and that she doesn't have more and more done to her because the pressure from the outside is too much. She was a natural beauty and if it had been up to us she wouldn't have had to have anything done at all.