Mother-Of-Three Speaks The Truth About Being A Working Mom
She doesn't hold back in her post about what it's like to be a working mom - and people appreciate that she's speaking the truth: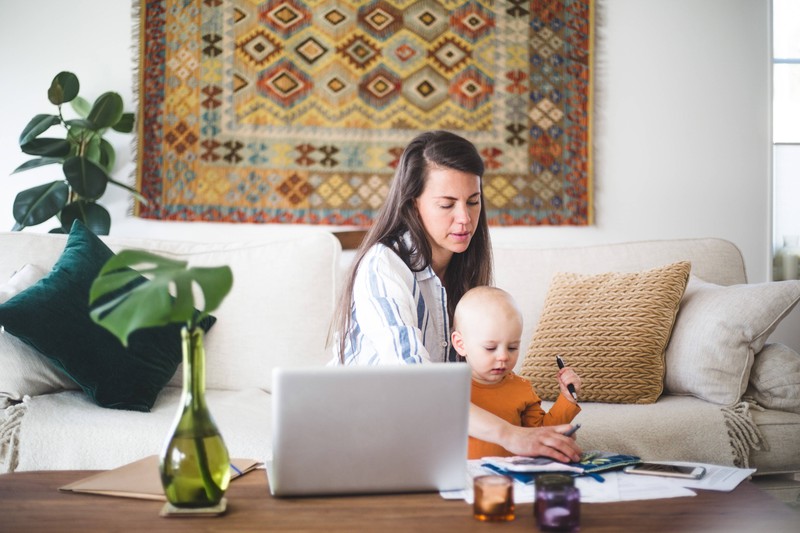 Source: IMAGO / MASKOT
We're lucky that by now it's almost completely normal for women to go to university and to look for fulfillment in a career. However, the responsibility of child care and doing the housework still mostly falls into the hands of women. It doesn't matter if you're a working mom (let's be honest, every mom is a working mom, some just work a job as well) or not; the truth is that women are still responsible for the majority of work in the household.
While everyone knows that life changes drastically when you become a parent, the changes are particularly noticeable for women. Sure, the first time with a baby is truly magical. But it can also be hard work. Sarah Buckley Friedberg, a mother-of-three, also works as a manager for a medical device company. With a post she shared on Facebook, she draws attention to the unrealistic standards society has for women - and especially mothers. She understandably vents her anger and the reactions are unequivocal: the post quickly goes v-i-r-a-l.
What exactly did Sarah Buckley Friedberg type?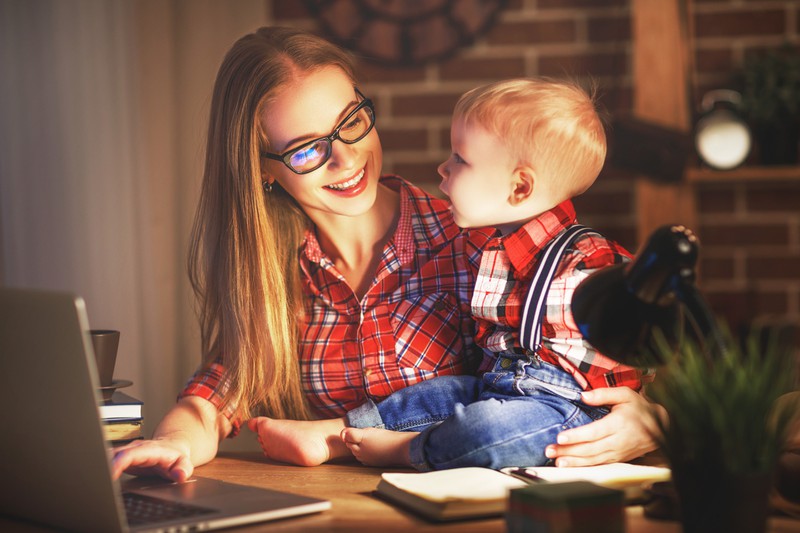 Source: IMAGO / agefotostock
The working mom spoke to Bored Panda about her viral Facebook post. She shared that she drafted the text after a long day at work. At the dinner table, her 4-year-old daughter had a 45-minute long tantrum - when all of her three kids were finally in bed, Buckley Friedberg shared her thoughts on Facebook. The post has now been shared over 75,000 times.
Buckley Friedberg is upset that in the US it's standard for women to rejoin the work force only six to eight weeks after having given birth. She says, "lose that baby weight and get back in shape, as quickly and as gracefully as possible. Make sure to get 8 hours of sleep a night so you can work out, work, and care for your family. But also get up at 5 am to workout."
Here's the post in its entirety:
On her Facebook page, Buckley Friedberg establishes that mothers are not "merely" mothers, no, they are also Santa, the Easter Bunny, the tooth fairy, birthday party planners, mediators between the kids, plus you have to be funny but also strict, and also have a flourishing social life. Oh, and don't forget to also have regular date nights with your partner, just like you did at the beginning of your relationship. Why not hire a babysitter and work a side job to pay for it, she writes ironically.
And she continues...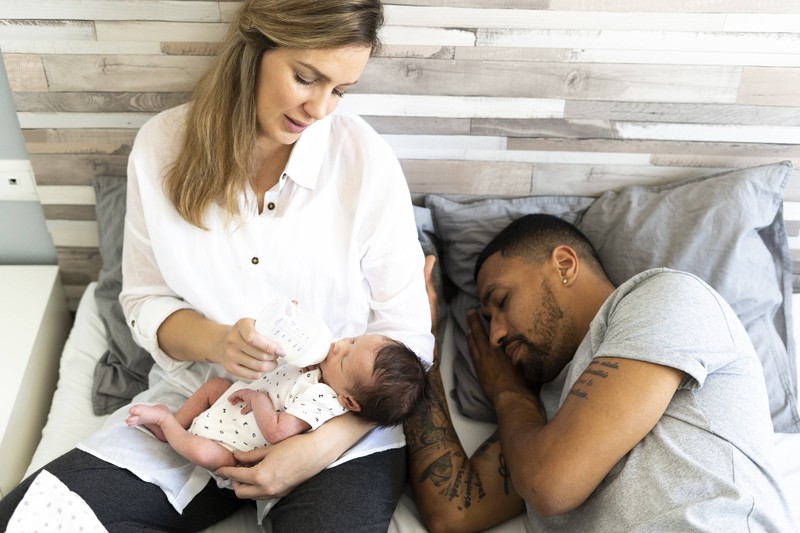 Source: IMAGO / Westend61
That's still not enough, though - moms have to do more! Prepare healthy meals for the kids, do the groceries, spend time together on the weekends and plan fun activities! Don't forget about your friends though! Put on a fancy dress and those high heels every once in a while and go out with your girlfriends. You don't have hobbies? What a sad life you're leading. You're not politically involved, did we hear that right? Shame. On. You.
Do you notice how contradictory and honestly unrealistic societal standards are when it comes to mothers who also have a job? Buckley Friedberg's emotional post, in which she expresses exactly what she feels, reached thousands of Facebook users and because it's so very #relatable, it immediately went viral.