Pregnant: These Celebrities Are Expecting A Baby
Celebrities we've been following for ages are all of a sudden expecting a baby! These celebs are pregnant or have already welcomed their first child: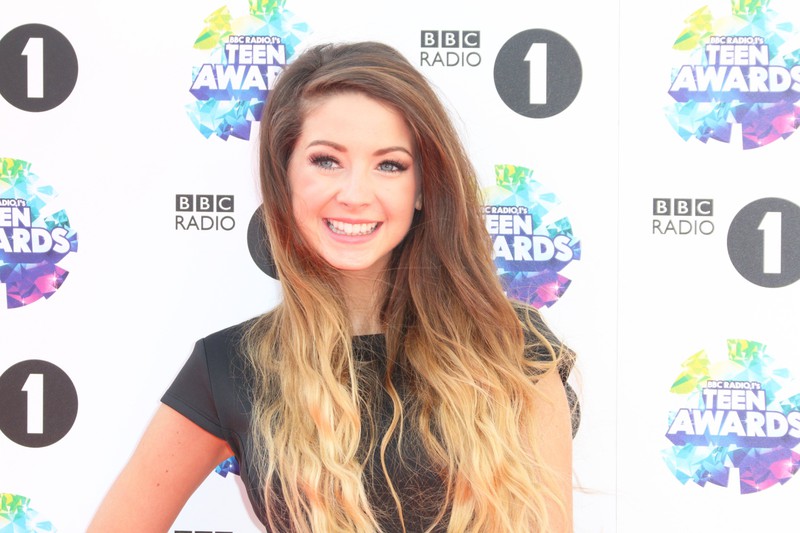 Source: IMAGO / ZUMA Press
Talk about lockdown babies: 2021 was full of spectacularly unexpected pregnancy announcements, and it seems like 2022 will be no different! Is everyone pregnant all of a sudden? We're already psyched to follow the soon-to-be parents' every step along the way. Here's a list of influencers and celebrities who have welcomed a baby in 2021 and of those who are expecting right now: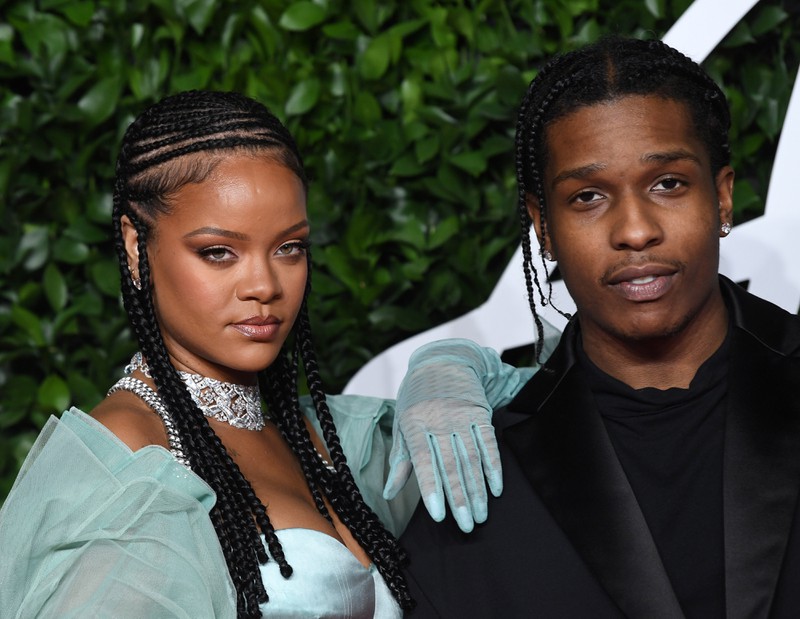 Rihanna and A$AP Rocky
The whole internet seems to be overjoyed by the news that singer and Fenty founder Rihanna is expecting her first child with partner A$AP Rocky! The couple announced the pregnancy in style (as usual): a pregnancy photo shoot by photographer Diggzy broke the internet on the last day of January 2022.
On the next page, you'll see why!
Rihanna Gave Birth to a Baby Boy !
A wonderful news! According to the information of the American media TMZ, Rihanna gave birth to her first child, a little boy whose name is not yet known.
It must be said that the pregnancy of Rihanna has been scrutinized by the whole world. The slightest photo of the singer has made the buzz.
On the evening of January 31, 2022, photos of Rihanna's baby bump started to flood social media platforms like Instagram. The photos taken by celebrity photographer @diggzy show her proudly showing off her belly in an outfit that could have jumped straight out of our dreams. It will remain a dream, however, when you realize how much the complete look is! The pink coat was designed by the late Karl Lagerfeld and has a price tag of more than 10,000$. See the glorious gold cross chain? For a mere 5,500$ it could be yours. All in all, her pregnancy reveal outfit is supposed to cost more than 29,000$.
Kelly Osbourne is Expecting Her First Child
Kelly Osbourne has been quiet on Instagram for quite some time and now we know why! The musician is back and tells us the reason for her social media abstinence: "I am over the moon to announce that I am going to be a Mumma. To say that I am happy does not quite cut it. I am ecstatic!," she shares with her community. The daughter of Ozzy Osbourne is expecting her first child. She made her relationship with Sid Wilson public only in mid-February 2022. We congratulate Kelly and wish her a wonderful pregnancy!
Rihanna Shares Old Photo in Celebration of Her Mother's Birthday
The post features a sweet throwback with her mom Monica Braithwaite wearing a beautiful white wedding gown. Little Riri is matching her mother's look, wearing white herself and a huge bow in her hair! The post is dedicated to her mother – since Rihanna herself has embarked on the journey of motherhood, she has "unlocked new levels of love and respect I have for my mommy in a way that I could never explain!"
We can't wait for a similar photo showing Rihanna and her little one!
Zoë Sugg and Alfie Deyes
British influencers and power couple Zoë Sugg and Alfie Deyes recently shared the happy news that they're expecting a girl in September 2021! On her Instagram account @zoesugg, Zoë, who seemingly hasn't aged at all since her early YouTube days, posted this emotional video montage about her pregnancy story so far. We're super excited about their baby news and wish them happiness and health along the way!
On August, 29 2021, they welcomed little Ottilie Rue Deyes into the world!
Jim Chapman and Sarah Tarleton
In July 2020, Jim and Sarah announced their engagement. This came as a surprise to many, since he and ex-wife Tanya Burr had broken up only 16 months before. On March 1st, the YouTube star and Sarah, who works as a fashion model, have shared the happy news that they will become parents in 2021! While writing the announcement post on @jimchapman, Chapman seems to have been in a rather pensive mood. He wrote: "The last 12 weeks have been such an odd mixture of hopefulness about what's to come, and worry that all may not be well. I may have had a part in making this little miracle, but I'm sure whoever they turn out to be, they'll be the making of me."
On September 5, 2021, little Margot Grace Alba was born.
Congratulations to the young couple!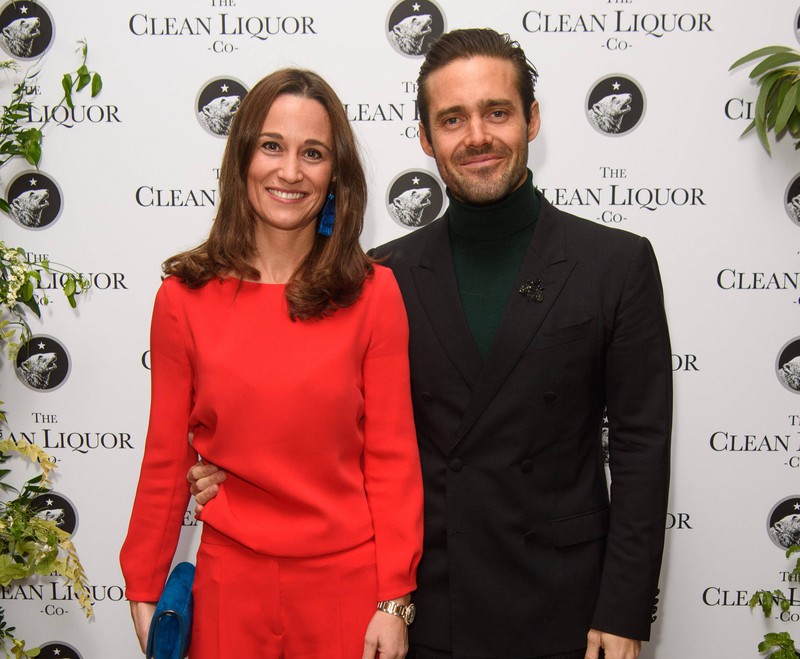 Source: IMAGO / PA Images
Pippa Matthews and James Matthews
Kate Middleton's little sister Pippa is expecting her second child with husband James Matthews! In December 2020, the couple announced that their 2-year-old son Arthur will be getting a baby sister. This also means that the Duchess of Cambridge's kids, Prince George, Princess Charlotte, and Prince Louis, will have a new cousin to spend playtime with.
On March 15, 2021, their little daughter Grace came into the world!
All the best to the family!
Halsey and Alev Aydin
In January 2021, the 26-year-old singer announced her pregnancy on her Instagram account @iamhalsey. She captioned the post with the word "surprise!" and, oh boy, what a surprise that was! Halsey had previously opened up about struggling with her reproductive health, having had a miscarriage in 2015. This makes her pregnancy announcement, which was accompanied by a small baby bump photoshoot, even more special.
Their son Ender was born on July 14, 2021.
We couldn't be happier for Halsey and her boyfriend Alev Aydin.
Ellie Goulding and Caspar Jopling
In an interview with Vogue, Goulding revealed that she and her husband Caspar Jopling will become parents in 2021! She told the magazine that the pregnancy completely surprised them and they found out on their one-year anniversary. Perfect timing! Look at this glorious photograph she posted on her Instagram account @elliegoulding. We're also obsessed with her minimal makeup look.
In the beginning of May, Ellie gave birth to her first child! Jopling announced that both his wife and their baby are "happy and healthy".
Congratulations to the couple!
Chiara Ferragni and Fedez
More than 22 million people follow the Italian influencer on her Instagram account @chiaragerragni. Back in October, Chiara, her husband Fedez and their adorable son Leo disclosed that they're expecting not a dinosaur but a baby girl!
On March 23, the young parents announced that they've welcomed their second child, little Vittoria. Congratulations to the sweet family!
We're sending positive energy to them!
Leigh-Anne Pinnock & Andre Gray
On May 4, 2021, the "Little Mix" singer announced her pregnancy with her fiancé Andre Gray by posting a stunning pregnancy photo on her Instagram account! Both fans and her fellow band members were overjoyed by Leigh-Anne's baby news. She commented on the post with the words "We've dreamed about this moment for so long and we can't believe the dream is finally coming true... we can't wait to meet you."
On 16 August, 2021, Leigh-Anne and her partner welcomed twins into the world!
We wish the couple the best one could possibly imagine.
Ashley Graham's Twins are Here!
Back in July 2021, Graham revealed that she's pregnant again – some time passed until she shared that she's expecting twins with her husband Justin Ervin! On February 10, 2022, the model shared an intimate first picture of her nursing her two sons, Malachi and Roman. They were born on January 7, 2022.
Ashley Graham Shows an "Intimate" Moment of Breastfeeding
The model is known for keeping it real and with her latest Instagram post, she proves just that! On mother's day (in the US), she shared a snap which shows her tandem feed her twins, Malachi and Roman. One woman fittingly comments: "I feel the backache through the photo" while another Instagram user emphasizes "This picture is so powerful. The strength of a woman".
We can't think of a better photo to celebrate the power of women on mother's day!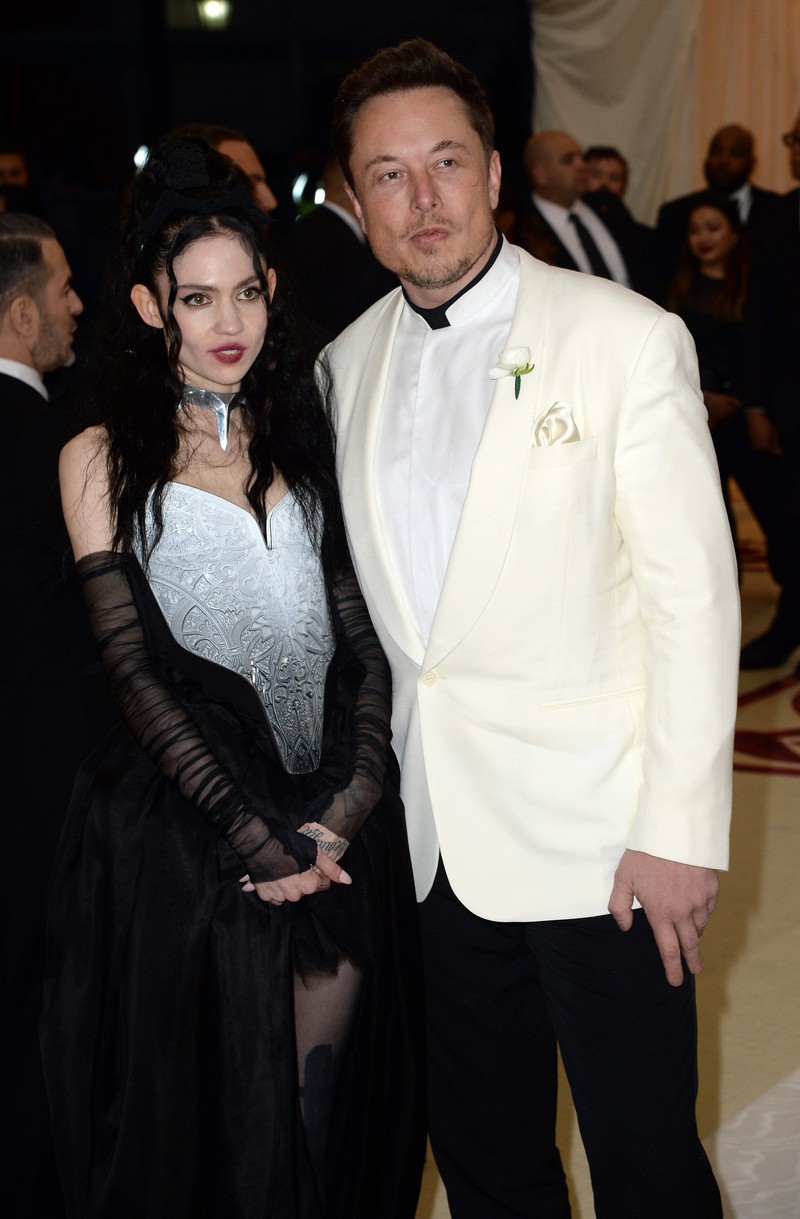 Grimes and Elon Musk Welcomed Their Second Child in December 2021
During an interview with Vanity Fair, singer Grimes unexpectedly revealed that she and Elon Musk are parents of two children now! Their second child, daughter Y (which is only her nickname) started crying during the interview, and apparently Grimes felt forced to admit that she and Musk had indeed welcomed a second child in 2021. After learning their son's name, X AE A-XII, we're not surprised at her daughter's unusual full name: it's Exa Dark Sideræl Musk.
Alec and Hilaria Baldwin
On March 29, 2022, Hilaria Baldwin announced that she and her husband are expecting baby number 7! She shared the news accompanied by a sweet video showing her kids jump around in joy after telling them the happy announcement. "Another Baldwinito is coming this fall," Hilaria writes and continues by saying "Our new baby is a very bright spot in our lives. A blessing and a gift during such uncertain times."
All the best to the big family!
Charlotte Crosby and Boyfriend Jake Ankers Are Expecting Their First Child
After breaking up with her then-boyfriend Liam Beaumont last summer, the Geordie Shore star found love again when she met Jake Ankers. The 31-year-old reportedly moved into her bf's place towards the end of 2021. Now, only a few months later, they've announced the joyous news that the reality star and her boyfriend are expecting a baby! In an emotional video, Crosby shares parts of her pregnancy journey so far, from the moment she found out to the ultrasound showing her baby's heartbeat. After having had an ectopic pregnancy in 2016, the news must have been especially wonderful.
Only the best to Crosby, Ankers and their families!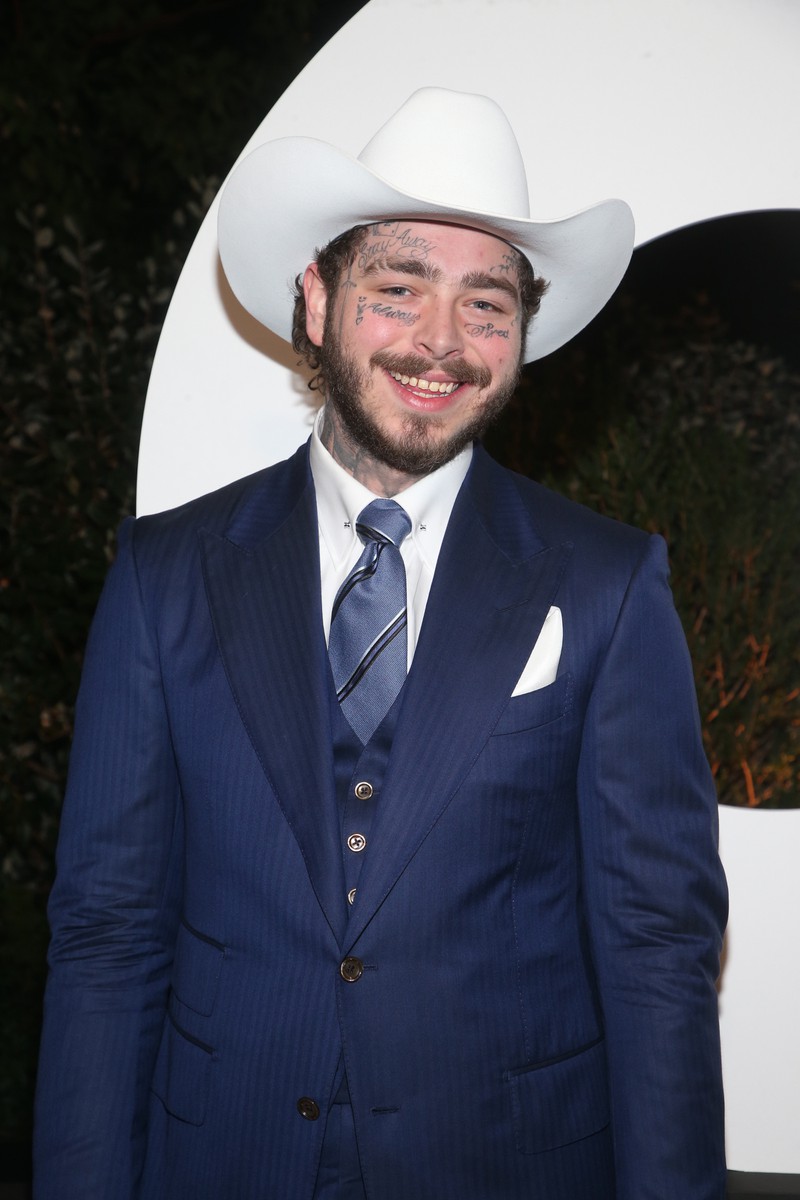 Post Malone and His Mystery Girlfriend
The Better Now rapper has revealed that he is expecting his first child with his girlfriend! He told TMZ that he is "the happiest I've ever been." Other than that, there's only little we know about him and his current relationship since he's very private about it. After splitting up with longtime girlfriend Ashlen Diaz in November 2018, he seems to have focused more on making music. The rapper has yet to (well, he doesn't have to) reveal his girlfriend's name, and it seems that for now he's more focused on his family.
Sam Aston and Wife Briony Welcomed a "Little Sister"
Coronation Street star Sam Aston and his wife Briony have a new addition to the family! Their 20 months year old son Sonny has a little sister now – Briony announced the happy news on her Instagram account by saying: "Our beautiful girl has arrived."
They already shared a first sweet snap of their newborn daughter:
Briony Aston Gives First Glimpse of Her Baby Daughter
Although the couple reportedly weren't planning on having another baby anytime soon, they are now glad their children are of a similar age and can grow up together.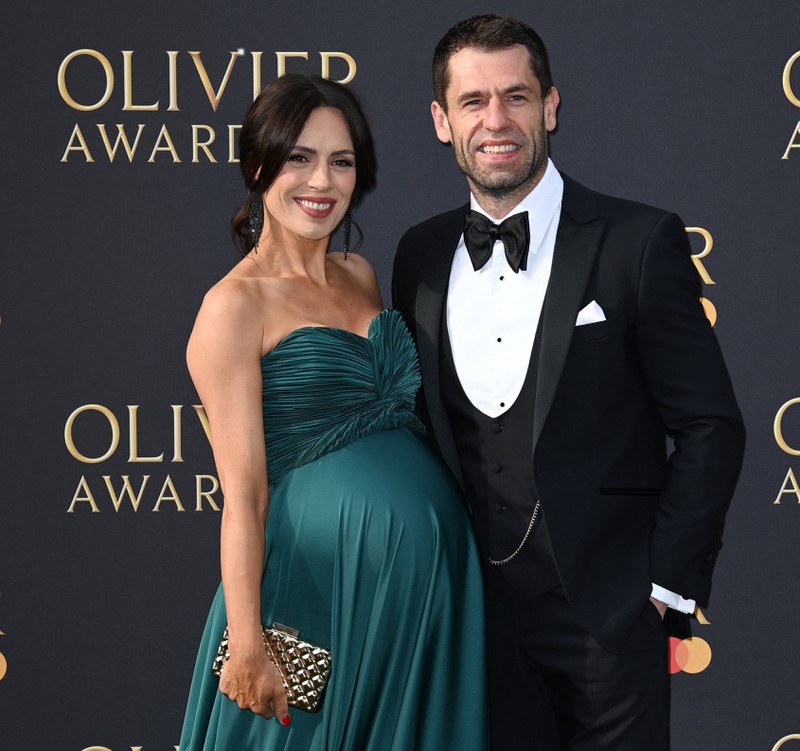 Kelvin Fletcher and His Wife Liz Are Parents of Twins now
Liz Marsland, the wife of former Emmerdale star Kelvin Fletcher, has given birth to twin boys! They themselves announced their sons' birth on social media:
Proud Parents
It's safe to say that Kelvin Fletcher is overjoyed to see his two sons by his side. The Instagram photo shows two pairs of tiny feet in white socks and the caption reads: "A gift from God 🙏🏻 Welcome to the world my little boys ❤️ #ifyoucouldseemysmile" We would actually quite like to see the parents beam with happiness! Their family just keeps on growing.
Marnie Simpsons
The celebrity most people know from "Geordie Shore" gave birth to her baby boy and gives us a first glimpse how beautiful he is. It's her second child with Casey Johnson, after giving birth in 2019 to her son Rox Star. Unfortunately the baby boy's name is still a little secret and we're looking forward to get to know it.
Ed Sheeran Has Become a Father Again

Nobody expected the baby news. On May 19, singer Ed Sheeran announced that his wife had given birth to a second baby girl. Relaxed, the proud dad writes: "Want to let you all know we've had another beautiful baby girl." On display are little baby socks that presumably belong to the new baby in the family.
In August 2020, Ed Sheeran announced the birth of their first daughter, Lyra, with a similar picture.