Instagram Boyfriends Who Do Everything For The Perfect Picture
Behind every successful Instagram post is an Instagram boyfriend who does everything to snap the perfect picture! They strike the funniest poses: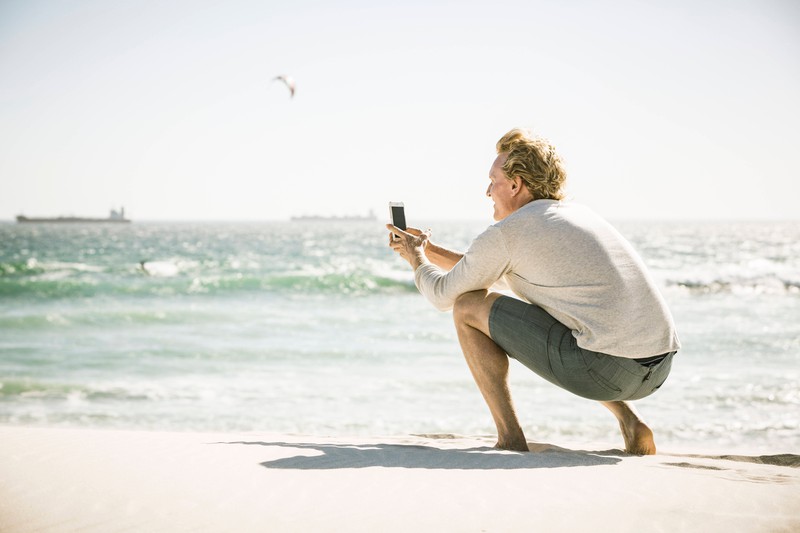 Anything for the Perfect Picture
You know which Instagram posts we're talking about: A blue sky, white sandy beaches, an impressive landscape. A person (often an influencer) strikes the perfect pose in front of the perfect backdrop as if by chance. But most of these pictures were hard work - this work is performed by so-called Instagram boyfriends! They spare no risk when it comes to snapping the perfect picture of their partner and show full commitment. The Instagram account "Boyfriends of Insta" shows us just how funny some of the poses the fully committed boyfriend strike are. We've rounded up some of the best examples for you!
Let's start with a particularly funny photo:
#1 Full Flexibility
It's not just the woman's flexibility that impresses us, but also her loyal Instagram boyfriend's. You gotta get the right angle!
#2 Additional Support
Sometimes, the "random" beach photo isn't that easy to achieve when you're on your own. Sometimes, it takes one person to take the photo and one person to get the right lighting. It's a tough job!
#3 Your Rivals Never Rest
Some spots are particularly popular among Instagram folk, as this photo proves. But who will win the prize for the best picture in the end? Well, unfortunately, nobody will ever find out …
#4 Professional Equipment
Note: If a photo is supposed to look like it happened "just like that", it usually involved a lot of preparation and care! We're especially impressed by the camera guy.
#5 Creative Perspective
Who says that Instagram boyfriends aren't creative is sorely mistaken! It takes a lot to take the perfect picture and this guy gives it his all. It doesn't look comfortable, but it does look like he's doing a good job!
#6 Teamwork
These two photographers have the difficult task to take a snap of not just one but four women! Instagram boyfriends have to stick together, right?
#7 Versatile
Instagram boyfriends don't only have the task of holding the camera and snapping that pic, but sometimes, they're the prop. He definitely supports his partner!
#8 Creative Perspective, Part II
Yeah, you definitely know the picture on the left. What you don't see is the hard work people put into it! There's no other way of achieving this picture of a couple holding hands – prove us wrong!
#9 Using all of Your Physical Strength
Dude, this looks kind of dangerous! As you can see in this clip, it's not just the model who has to strike the right pose, but also the photographer! The perfect Instagram shot always takes a village … almost.