Honest Drawings That Show What It's Really Like To Be Single
What's life like as a single pringle? While being in a relationship is often presented as the way to go, being single has its advantages! Honest drawings: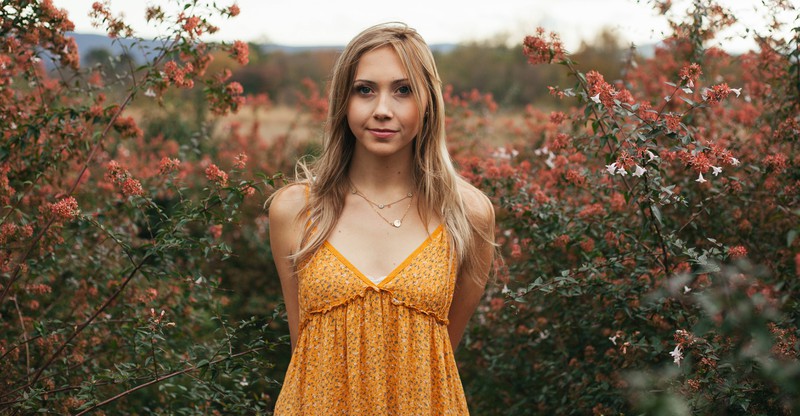 Being in a Relationship Can be Nice, But Being Single Isn't Half-Bad Either!
Amanda Oleander is a well-known artist who regularly expresses exactly what we feel with her drawings. They are raw, honest, and creative – the following drawings will show you the beautiful parts of living the single life! Some of the comics will leave enough room for your own interpretation.
Here we'll show you our "happy single" interpretations:
It Can Be Lonely at Times
If you've been single for a long time or are just coming out of a long-term relationship, it can get lonely sometimes. However, being with the wrong partner can cause you a lot of loneliness too.
Being in a long-term relationship can have many ups, but being in a long-term relationship with yourself is even more precious. What do you think?
Who Needs a Candle-Light Dinner...
...when you can have pizza in bed?! If you feel like company, you can simply FaceTime your best friend or go down your favorite Instagram rabbit hole. Is it puppies? Is it cooking videos? The choice is yours.
How About Some Yoga?
If you have a pet, why not have a yoga session with your little sweetheart? Trying out something new, whether it's a new type of sport, a new recipe, or a new TV show, is what keeps us going – bye-bye pressure of the day. Plus: There's no person who can stress you out by leaving their socks everywhere.
Having the Bed to Yourself
While your sleeping position can say a lot about your relationship to your partner, you don't have to worry about that when you're living the single dream. Is there anything better than collapsing into bed after a long, exhausting day? We doubt it. On top of that, there's no nocturnal fight about who gets the bigger part of the duvet. Admit it, not having to share a bed can be heaven!
All the Good Stuff – Just for You!
Why wait for someone else for breakfast, lunch or dinner, when you can have all the cake, all the pasta, and yes, also all the veggies whenever you want? An additional advantage: You don't have to do the obligatory "No, you have the last piece of pizza!" – "No, you!" – "No, you" until you annoy the hell out of each other.
There's No One There to Hold You When You've Had a Nightmare
Every now and then, you wake up during the night, drenched in sweat, breathing heavily, because you've had a nightmare. In those kinds of situations, we long for a partner who enfolds us in their arms. Sadly, we have to get through it on our own! Why not watch a few funny videos to distract yourself from the dream you've just had?
What Doesn't Kill You Makes You Stronger!
There have been debates about this saying, however, if it's only a cold you're suffering, you will survive it and you will shine even brighter once you emerge on the other side. Also, singles do have friends. Your best girlfriends will gladly equip your nightstand with cough candy, and bring you all the hot-water bottles and love you need.
In a nutshell, both being single and being in a relationship can have advantages and disadvantages. The most important thing is to stay true to yourself and to learn to enjoy the time you have on your own.
Rebuild Your Way of Thinking
When you become an adult and you are alone, it is the best time to build your own personality, opinions, decisions, choices,... without being influenced by any other person. And sometimes rebuilding your way of seeing life implies that you have to "unlearn" the nonsense you have heard all your life.
Enjoying Life With Your Friends
Being single means more time for yourself, but also more time with your friends. A good girls' night, gossip and pizza... Why the hell not?
Ghosts in the Closet
Being single is also knowing how to live and blossom without the ghost of the one we shared our life with. It may seem difficult at first, but you must move on. Sometimes his or her ghost will surface but you are stronger than you think.
Take a Vacation
After a breakup, it's hard to think about anything else. Your whole environment reminds you of your ex: your apartment, his street, the places where you used to live, your common friends... In short, the circumstances are not ideal to move on.
Going on a trip after a breakup could allow you to make a neutral transition. Going to a country or a region where you have no common memories with your ex will allow you to step back, to see things from another angle, to think quietly and to think of yourself first.
Doodle While You're On the Phone
We can't help it. When we are on the phone, the pen is never far away. And here we are, drawing all sorts of shapes, more or less geometric, more or less artistic, while our mother tells us about her day on the other end of the phone.
But why do we tend to doodle when we are on the phone? Theories are lacking on the subject. But one track seems to be favored by psychologists: doodling would allow us to concentrate better.
Not Having to Share a Bed
The biggest advantage of being single is not having to share the bed with your partner. Sometimes you just want to spend the night alone in your bed or you can take up all the space without any second thoughts!
Plus: "Having someone over" – but only when you feel like it – can be super liberating and fun!
Feeling Emotional
As a woman, regardless of our experiences, we feel that there are two parts of us. A strong woman who is not afraid of anything and who is ready to face anything and conquer the world. And another one that is... much more emotional and feels every event in her life. But it is the combination of these two women that makes you unique and extraordinary.
After a Long Work Day...
Admit it, we all recognize ourselves in this drawing. After a long day of work what a great feeling to take off our bra and sit in our panties on our couch without doing anything, without talking... welcome to the snooze zone!
Reliving Your Childhood
Being alone is an opportunity to reminisce about the best moments of our childhood. Spend an evening outside around the fire roasting marshmallows... Isn't it great?
What are your favorite moments from your childhood?
To Finally Be Yourself
Being single means being able to be yourself. You don't need to look the part for your loved one. So you can drop the mask and not act according to someone. But know that when you have found true love, you will also finally be yourself!