Photographer Offers Teenagers the Opportunity to Edit Their Photos
Photographer Rankin lets teenagers edit their own photos for Instagram, showing how young people wish to perceive themselves.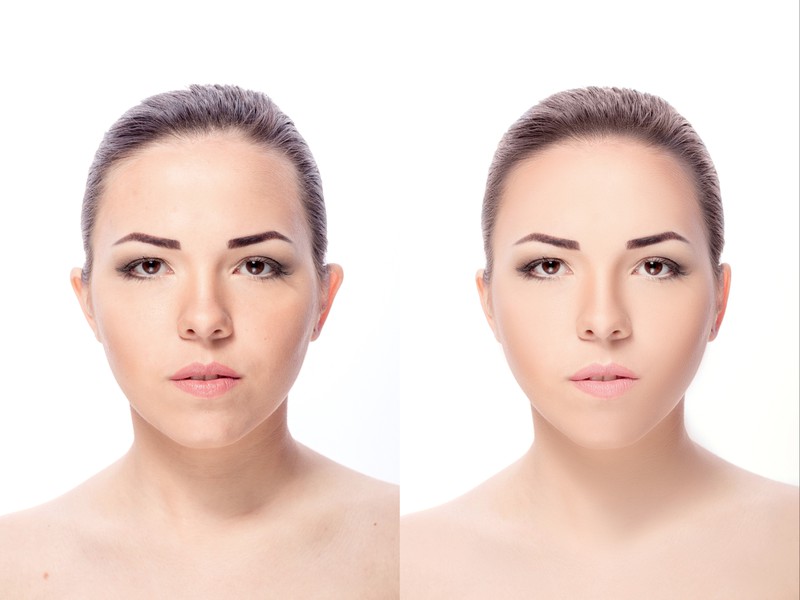 A little of this, a little of that - bang! That's how fast you can edit your own selfie. Even those who have no idea about how Photoshop works can make their eyes shine, remove imperfections, make their face appear thinner, etc. The artistic freedom is nearly unlimited. In his "Selfie Harm" project, British photographer Rankin shows how much teenagers would change their appearance if they could. As part of the "Visual Diet" exhibition in London, the effects of photos on mental health were illustrated.
The photographer calls the pictures "scary" and on the following pages you will see how right he is.
Maisie, 14 Years old

Maisie, who is only 14 years old, not only has a smooth complexion, but also rather heavy makeup on her face. Unfortunately, there is nothing left of the naturalness of the first photo.
Alessandra, 10 Years old
At ten years old, Alessandra should be thinking about all sorts of things, but not about how to make her face look "perfect" and how to change it in the "perfect" way. Unfortunately, she has also changed her appearance a lot and even reshaped her eyes and face.
Felix, 15 Years old
Men aren't immune to the effects of social media, either. As you can see with Felix, men also want to present themselves in the perfect light. In doing so, they change their faces so much that they become almost unrecognizable...
Emma, 16 Years old
This young girl has changed her appearance so much that there is almost nothing left of her natural appearance. The face and neck have shrunk, makeup has been heavily applied and even the eyes have taken on a new shape. The result is truly frightening.
Tomas, 17 Years old
The young man tried to keep the edit discreet, but in direct comparison, his transformation is also slightly disturbing. His face shape has become narrower, his skin smoother and his look more serious somehow.
Isaac, 17 Years old
A follower joked and asked if the photo was of Draco Malfoy in "Harry Potter". Indeed, one could assume so when we observe how much the young man changes visually. He too relies on a narrower face shape, accentuated cheek bones and softly drawn skin. His edited image has absolutely nothing to do with his natural appearance.
Mahalia, 19 Years old
If you look at the first picture of this young woman, you will wonder what she wants to change. Just like her predecessors, she has beautiful skin and an expressive face. But that doesn't stop her from making her face even thinner, changing her eyes and hiding her freckles. Too bad!
Benedicte, 16 Years old
The girl used the most common tricks when people retouch their photos: bright eyes and a flawless complexion. But she also loses her natural beauty with this change and looks almost nothing like her "normal" self.
A Radical Change
Bye-bye dark circles, round face and small wrinkles. This young woman has changed her face so much that she looks like a different person. There is nothing left of her normal appearance.
Men are Also Affected
Although men try to keep the transformation more discreet, it is noticeable that they also want to make their skin look flawless. In the case of women, the change is noticeable simply because of the heavy makeup, but in this example, we can also see that wrinkles disappear, the shape of the face changes and most facial hair is erased.
It's Not Just the Skin That They Change
Of course, we all want to have immaculate, beautiful skin. But these young people go even further and also modify the shape of their face and certain parts like the eyes, the nose, the mouth and even the ears!
The "Frightening" Result
We can only agree with the photographer's verdict: The young people have changed their faces so extensively that in most cases they have nothing in common with reality any more. This probably also why more and more celebrities want to show more reality on the internet by publishing "raw" photos.
The scary thing about these photos is that none of the teenagers needed a makeover at all. They all had clear skin, beautiful facial features and expressive eyes.