Dad Faces Backlash For Posting A Picture Of His Kids Online
Instead of sweet comments or well-meaning advice, this dad had to face a backlash for posting a picture of his kids online.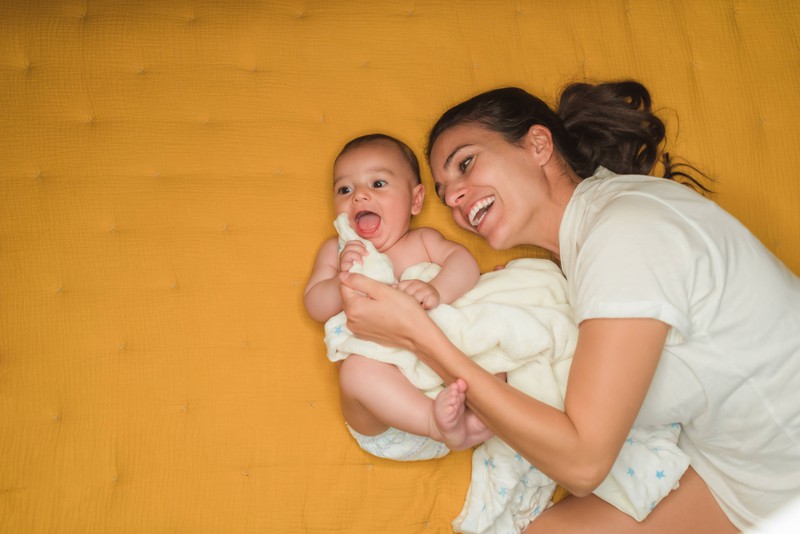 Source: IMAGO / Addictive Stock / Symbolic Image
If you have children yourself, your photo roll is probably full of cute snaps of your kids! We naturally want to share that adorable moment our toddler smears broccoli mash all over their face with the whole world. What's even better: We take pictures of how we've changed since having a toddler in our lives. Today, instead of sending said photos to friends and family only, parents often share the snapshot on their social media account. Sometimes, this can even save a child's life, other times it can have dire consequences – David and Alora Brinkley can attest to that. David posted a seemingly sweet snap of his wife and kids online – soon after, he had to face a backlash online.
What had happened?
David Brinkley, from Oklahoma, US, merely posted a lovely picture of his wife Alora and their two kids on his Facebook account. The photo in question shows them taking a nap together. Surprisingly, the other users' reactions were predominantly negative! Why? His wife Alora co-sleeps with her kids (at least in the picture). Numerous users perceive it as dangerous for their kids.
Comments pointing out how dangerous co-sleeping can be accompanied the post that quickly went viral.
David, however, stood behind his wife and defended her decision to co-sleep. He wrote a beautiful statement about his wife's co-sleeping habit: "Do I have to squeeze into a small corner of the bed sometimes? Yeah? But my God how beautiful does she look holding my children? Making them feel loved and safe? The thing is that our wives only experience these little seasons in motherhood for a short time [...] I would never want to rob her of this time she has or these seasons that are in reality too short to not enjoy."
But what do experts say about co-sleeping?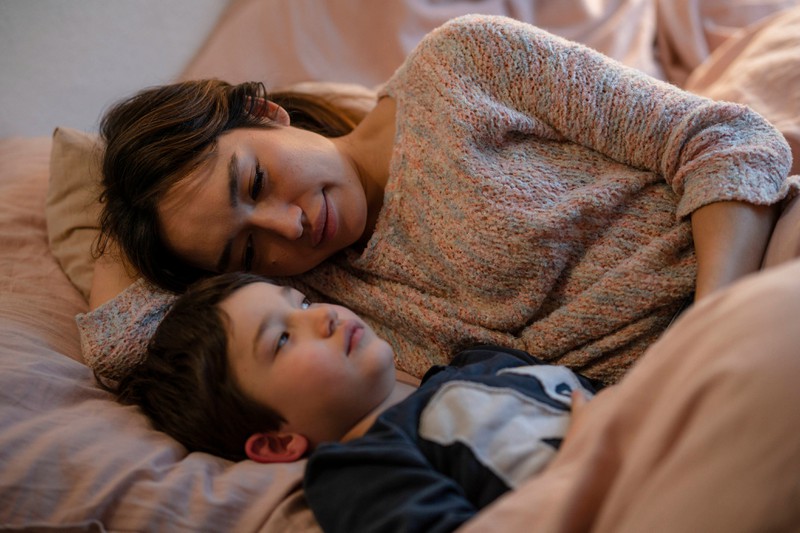 Source: IMAGO / Westend61
Just like any any other topic surrounding parenting, cosleeping is a controversial issue. Experts like James McKenna, Helen Ball, and Lee Gettler are ardent advocates of cosleeping, praising it for its positive psychological effects on both parent and child. Others, however, fear for the safety of kids when they share their bed with their parents. The best way – as always – appears to be a compromise. Bed sharing, but safely. What that means? Putting up a baby cot in your bedroom, right next to your own bed. This way, parents are close to their babies when they need them.
Also: A study found out that fathers benefit from sleeping close to their off-spring. How so? Their testosterone levels drop when their kid is nearby at night, which makes for more "sensitive and responsive parenting". Cosleeping, or at least having your baby sleep next to you in a cot, may positively impact fathers' parenting style.
Source: Mother–Infant Cosleeping, Breastfeeding and Sudden Infant Death Syndrome: What Biological Anthropology Has Discovered About Normal Infant Sleep and Pediatric Sleep Medicine, James J. McKenna, Helen L. Ball, and Lee T. Gettler in "Yearbook of Physical Anthropology", 50:133–161 (2007)