An Artist Shows Disney Princesses With A Realistic Body Shape
Disney princesses are usually particularly slim. An artist now shows us a more realistic picture of them - with a normal body shape !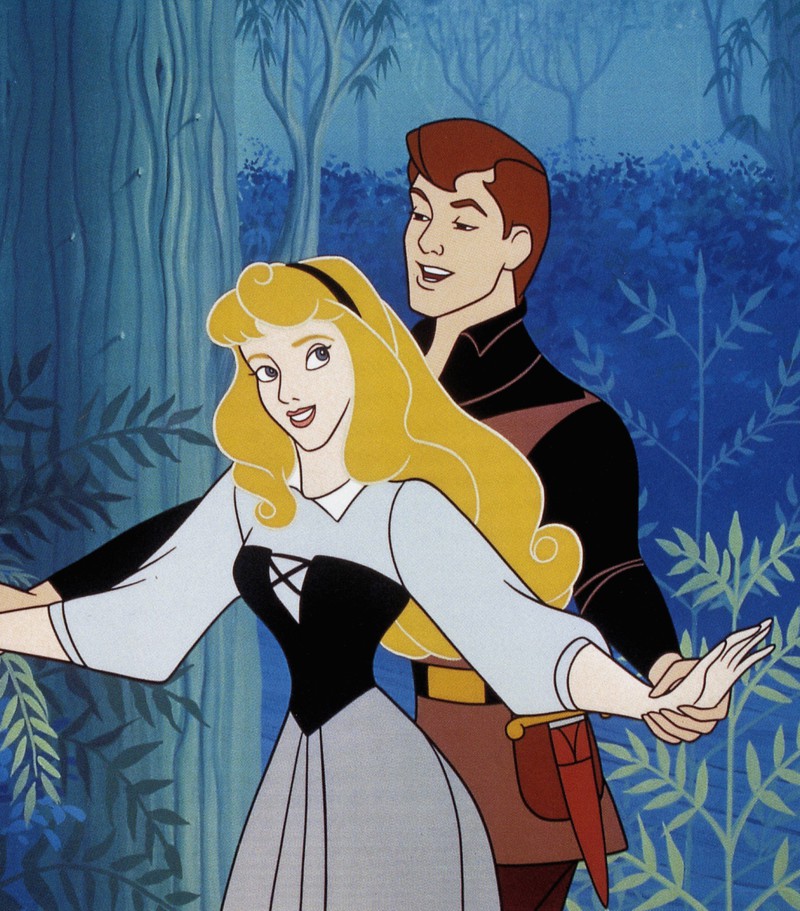 #1 Elsa, "Frozen"
Even though "Frozen" is one of the newer films in the Disney universe, Elsa and her sister Anna still represent the relatively outdated body image that has become established at Disney. When artist Wyethe Smallish works on the Disney princesses, they quickly get a few extra curves, stronger arms, wider hips, like Elsa here. While one TikTok user comments, "It would change so much, but then again it wouldn't," we know: Representation in the media matters! If you see your type, your body type, or your cultural background represented in the media, it gives you a sense of belonging.
Let's continue:
#2 Megara, "Hercules"
Meg is often described as a "fiery" woman, but she simply likes to stand up for herself and does not willingly submit. She prefers to live in solitude until she meets Hercules. Thanks to him, she realizes that good still exists on earth!
In the Disney film, Megara has a very slim figure. Her body is almost childlike, as she was drawn with delicacy. Smallish gives her a figure that looks much more realistic - don't you think?
Let's continue with a favorite among the Disney princesses:
#3 Belle, "Beauty and the Beast."
Like most Disney princesses, Belle's character is shaped by her graceful appearance. She also seems to be goodness incarnate. But that's not the only relatively unrealistic point - we all have "good" and "bad" sides and that's fine - her physical form is also a rather unrealistic goal for many women. One could certainly argue that she, like the other princesses, are just drawn figures and have nothing to do with reality. But it is precisely those who pass on morals and values that have some "claim to truth". We find Belle charming with her alternative figure.
Well, which princess has the longest hair ...
#4 Rapunzel
Smallish reveals that her adaptation of Rapunzel is one of her favorite works in the series! What would we have given to grow up with a Rapunzel with a "completely normal" body? Sure, the Rapunzel pictured here is still very thin, but it's already an evolution in a direction that would probably have helped many girls and boys growing up. Those who think they have to follow an unrealistic body image will come up short, because as advertising would have us believe, there is always something to improve about us. Remember this: you are good the way you are, exactly the way you are.
For the next princess, Smallish points out: It's the little things that count!
#5 Tiana, "The Princess and The Frog "
"Slight adjustments would have left a different imprint on our subconscious," Smallish comments on the video in which she shows us how she conjures up a different body for Tiana. And it's true: Just a few tweaks and Tiana has a much more natural figure than before. A TikTok user appropriately comments, "It's not that hard, Disney!" She's right - it would have been easy to portray Tiana as not quite as slender. It that would have had a big impact on what children and adults think of as the "perfect body."
The next princess will soon enchant us again on the big screen:
#6 Ariel, "Ariel the Little Mermaid"

The new trailer for the live-action film adaptation of "The Little Mermaid" was recently released and it made some little girls very happy because: the new Ariel is Halle Bailey! The African-American singer and actress is making many people cry with joy, but unfortunately, yet not surprisingly, the movie also engendered criticism - or rather racism. The debate was predictable, but it seems to be a bit aimless. Ariel is a fictional character, her skin color is also made-up. Changing her doesn't misrepresent Ariel, because the character itself has no claim to truth.
Smallish shows us in her video what Ariel might look like otherwise - and Bailey will soon show us yet another facet of the Disney princess.
Wait until you see the next Disney Princess:
#7 Jasmin, "Aladdin"
Under this post, Smallish notes that her image edits are not meant to shame women with a thin figure, quite the opposite. Rather, the idea is to add the lack of representation of other body shapes - because for many of her viewers, her edits have positive, soothing effects. There is not just one body, as Smallish shows with her project. And how well Jasmine suits her Disney character as well as the body shape à la Smallish!
Let's move on to the enchanting Cinderella:
#8 Cinderella, "Cinderella"
Imagine if the fairy godmother had not only conjured up a new dress and a carriage for Cinderella, but had also given the princess some curves! Unfortunately, this doesn't happen in the original, so Smallish does the part for us. Again, with only minimal changes, she transforms the figure of the princess into a body that many can more easily identify with.
Let's return to the beginning - to Sleeping Beauty:
#9 Aurora, "Sleeping Beauty"
At the beginning, we already noted Aurora's particularly slender wasp waist. But it's no problem for Smallish to conjure up a new shape for her, one that makes her look like she's treating herself to dessert - and quite rightly so. Life is too short for diets, even Sleeping Beauty 2.0 knows that!
With her TikTok videos, Smallish shows that even a small difference in appearance can make a big difference for viewers. We can only hope that Disney will continue to focus on diversity in the future! In fact, it looks like it does as you'll see on the next page:
Disney Releases Short Film Of Ballet Dancer With Body Dysmorphia
It's 2022 and Disney has finally decided to include a plus-size protagonist in its array of characters. In the new short film "Reflect", a ballet dancer called Bianca experiences what thousands of young people, but also adults face every day: she struggles with her body image. The movie tactfully portrays what such struggles can look like, and lets the protagonist explore how to overcome them by finding her inner strength.
Hillary Bradfield is the genius behind the film, she works as a Disney Animation story artist. She has previously worked on "Frozen 2" and "Encanto". You can stream "Reflect" now on Disney+.