Queen Elizabeth II Grieves The Loss Of Prince Philip: Royal Love Story
Queen Elizabeth II and Prince Philip, the Duke of Edinburgh exchanged wedding vows in 1947 and were married for more than 70 years.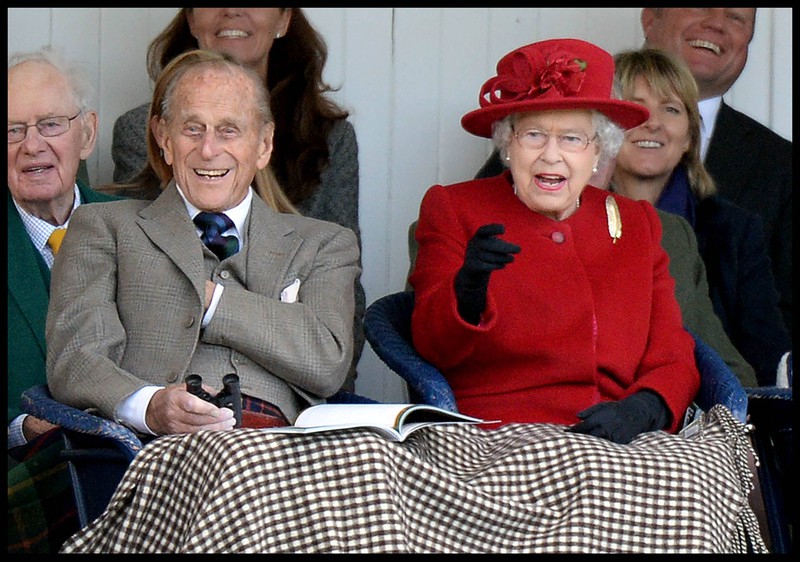 Source: IMAGO / Parsons Media
The love story of Queen Elizabeth II and Prince Philip, Duke of Edinburgh, is like no other: Though an unlikely couple, they were married for 73 years. On Friday, April 9, the Royal Family informed the world that Prince Philip has died at age 99. On Twitter, the Royal Family shared a post announcing the passing of Prince Philip. Our deepest condolences to the Queen and the Royal Family.
For us a reason to look back at Queen Elizabeth II and Prince Philip's royal love story: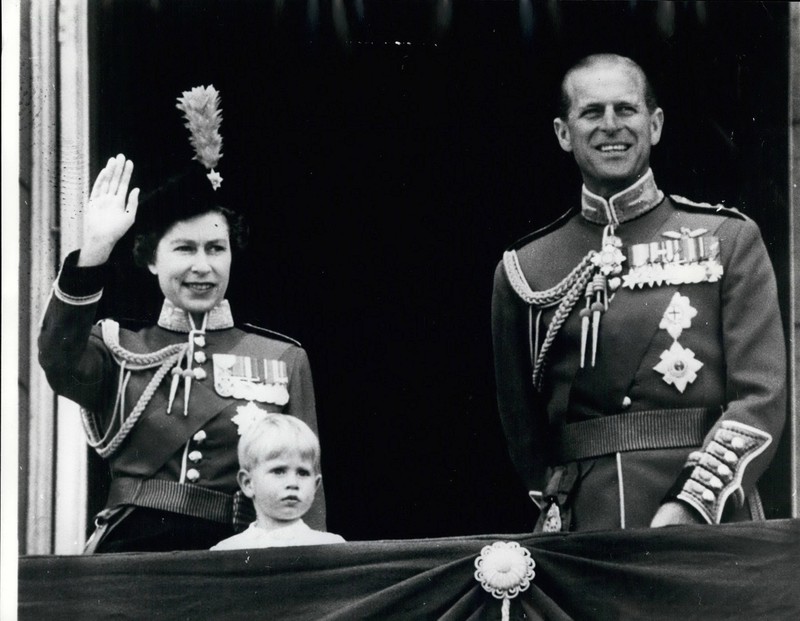 Source: IMAGO / ZUMA/Keystone
How Their Love Story Began
Queen Elizabeth II and Prince Philip met at his cousin Princess Marina's wedding in 1934. At this time, Elizabeth was merely eight years old, and Prince Philip was just a teenager. When the two met again and started to develop feelings for each other, some people were upset about their interest in each other - as the future queen of England, it was important who then Princess Elizabeth married. Prince Philip was born in Greece, not England, and his lack of financial means didn't make him a favored candidate as future husband of the Queen. After years of correspondence, however, Philip asked King George VI for Elizabeth's hand in marriage. Their engagement was announced in July 1947 and only a few months later, in November 1947, the couple got married at Westminster Abbey.
For a few years the couple, who soon became parents lived, a quiet life until...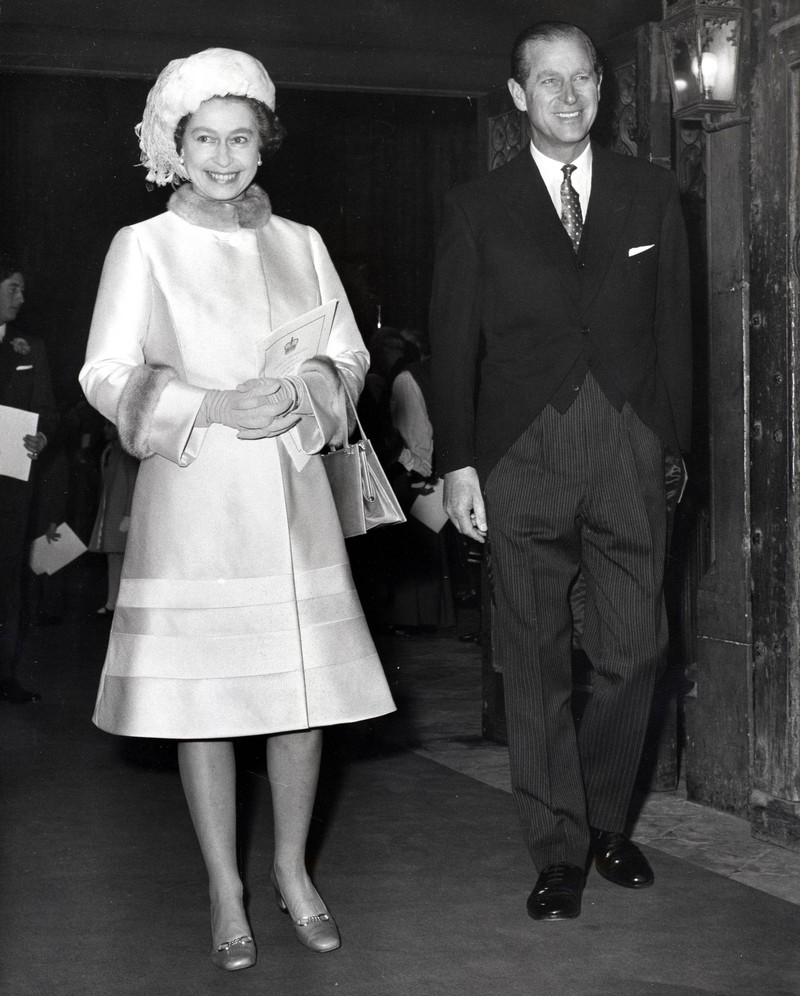 Source: IMAGO / ZUMA/Keystone
Princess Elizabeth Becomes the Queen
Only a year after their wedding, Prince Charles, heir to the British throne, was born. In August 1950, they welcomed their second child, Princess Anne, together. Except for the occasional royal obligation, they lived a rather quiet life at the Clarence House near the Buckingham Palace.
In 1952, when Elizabeth was only about 25 years old, her father King George VI died at the age of 56. This meant she was crowned Queen of England soon after.
Despite increased attention by the media, Queen Elizabeth and Prince Philip managed to stick together, not allowing the press to rip them apart.
It became increasingly clear that they were a love match...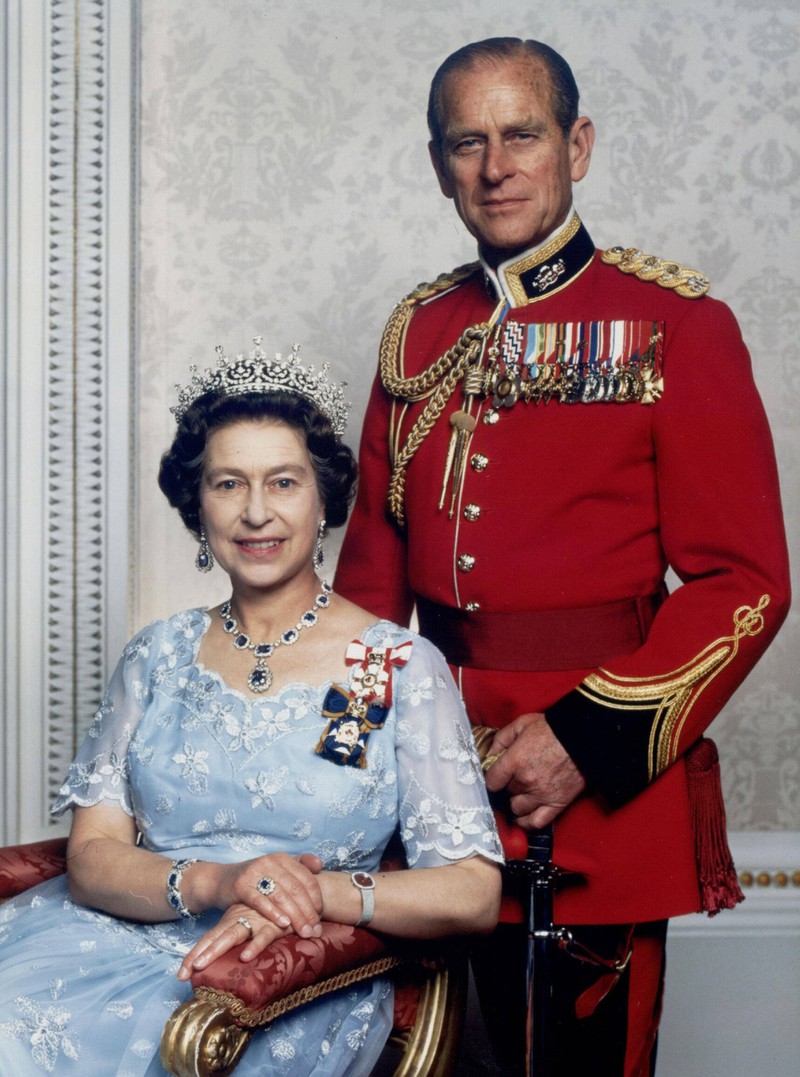 Source: IMAGO / Sven Simon
73 Years of Marriage
Although Prince Philip retired from his official royal duties at the age of 96, he continued to support his wife.
,,𝘏𝘦 𝘩𝘢𝘴, 𝘲𝘶𝘪𝘵𝘦 𝘴𝘪𝘮𝘱𝘭𝘺, 𝘣𝘦𝘦𝘯 𝘮𝘺 𝘴𝘵𝘳𝘦𝘯𝘨𝘵𝘩 𝘢𝘯𝘥 𝘴𝘵𝘢𝘺 𝘢𝘭𝘭 𝘵𝘩𝘦𝘴𝘦 𝘺𝘦𝘢𝘳𝘴, 𝘢𝘯𝘥 𝘐, 𝘢𝘯𝘥 𝘩𝘪𝘴 𝘸𝘩𝘰𝘭𝘦 𝘧𝘢𝘮𝘪𝘭𝘺, 𝘢𝘯𝘥 𝘵𝘩𝘪𝘴 𝘢𝘯𝘥 𝘮𝘢𝘯𝘺 𝘰𝘵𝘩𝘦𝘳 𝘤𝘰𝘶𝘯𝘵𝘳𝘪𝘦𝘴, 𝘰𝘸𝘦 𝘩𝘪𝘮 𝘢 𝘥𝘦𝘣𝘵 𝘨𝘳𝘦𝘢𝘵𝘦𝘳 𝘵𝘩𝘢𝘯 𝘩𝘦 𝘸𝘰𝘶𝘭𝘥 𝘦𝘷𝘦𝘳 𝘤𝘭𝘢𝘪𝘮, 𝘰𝘳 𝘸𝘦 𝘴𝘩𝘢𝘭𝘭 𝘦𝘷𝘦𝘳 𝘬𝘯𝘰𝘸."-Her Majesty The Queen, 1997.
During his tenure, Prince Philip gave more than 5,000 speeches in over 70 countries, had more than 22,000 solo engagements, and was a patron to 785 organizations, as abcnews.com states. On June 10, 2021, he would have celebrated his 100th birthday.
The Royal Family's Statement
In recent months, news about Prince Philip's health had repeatedly unsettled the public. On their Twitter account, the Royal Family now announced the sad news of Prince Philip's passing on April 9, 2021. He is survived by his wife, his four children, eight grandchildren and 10 great-grandchildren.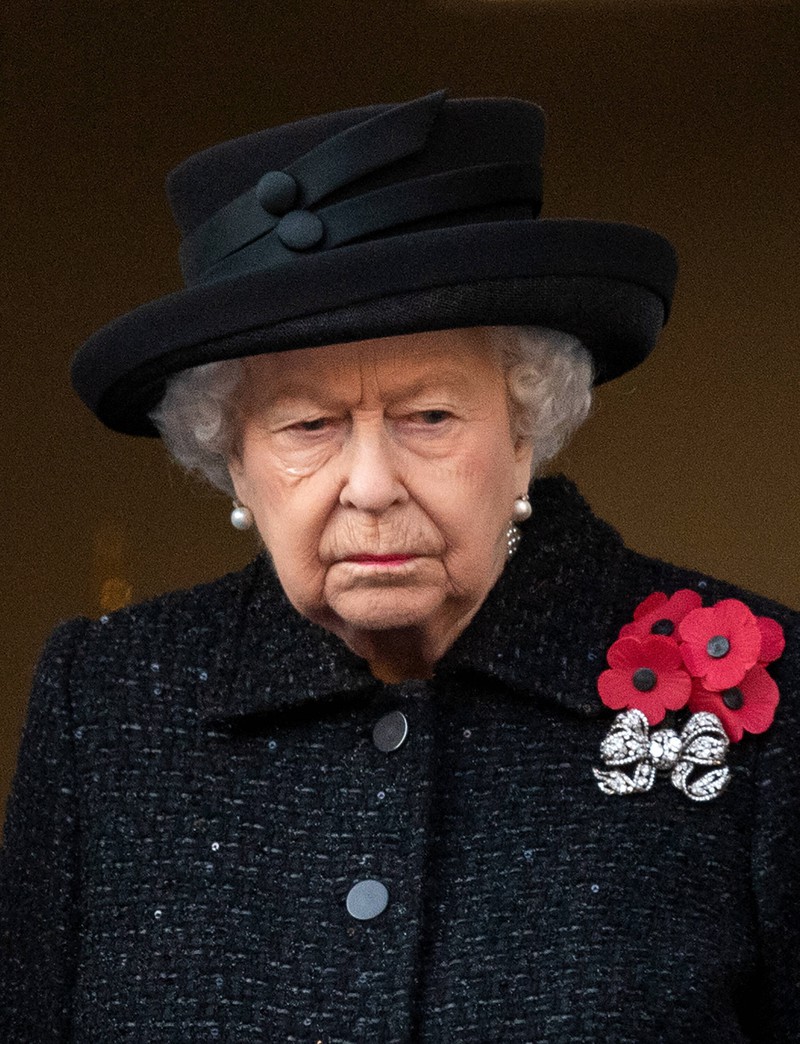 Source: IMAGO / PA Images
Period of Mourning
After Prince Philip's passing, the Queen has now entered an eight-day period of mourning. According to metro.co.uk, the Queen will refrain from carrying out her royal duties during this time, as an expression of respect for her late husband. This mourning period will be followed by 30 days of mourning for the royal family. Within those 30 days, the royal family will be dressed in black.
Will Prince Harry attend his grandfather's funeral despite living in the US?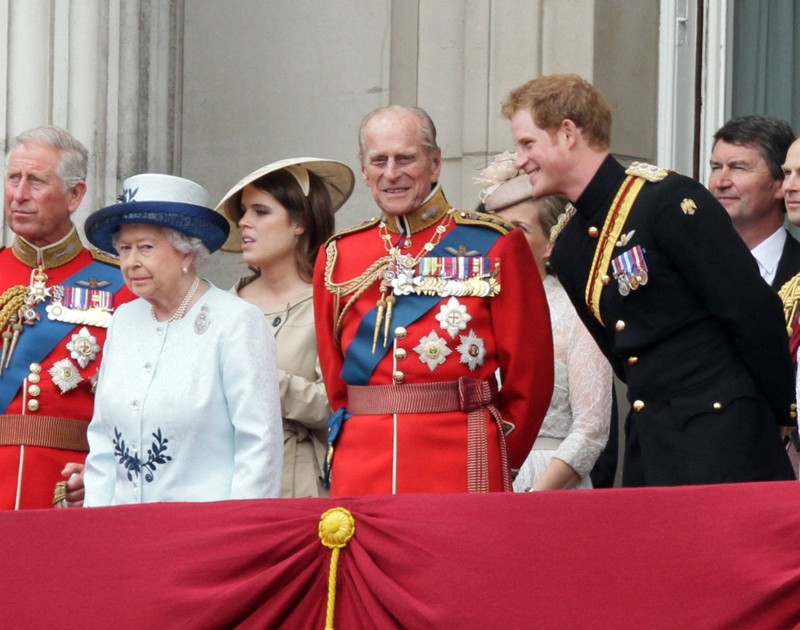 Source: IMAGO / Paul Marriott
Prince Harry Will be Attending Prince Philip's Funeral - but Without His Wife
According to BBC, Prince Harry will fly to the UK in order to attend his grandfather's funeral. However, Meghan will not accompany him, due to her pregnancy and concerns about her health in times of the Corona pandemic. For Harry, it will be the first time returning to Buckingham Palace since he and his wife left for the US.
A date has already been set for the funeral: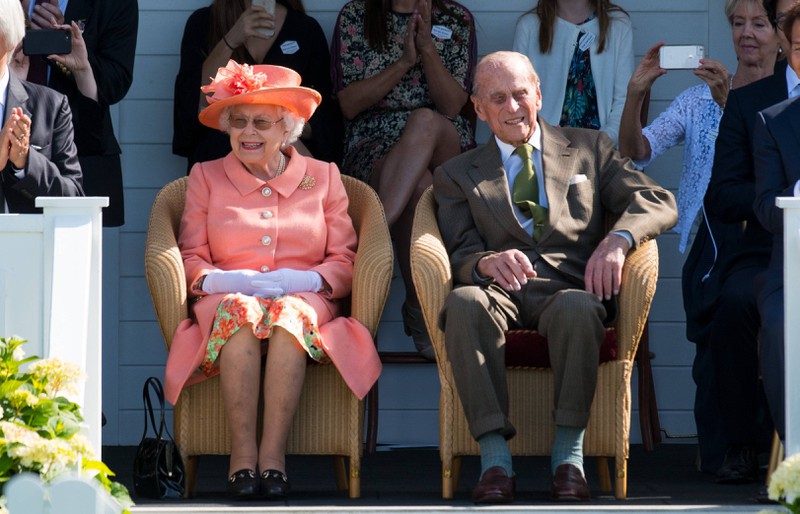 Source: IMAGO / PA Images
The Sweet Picture of Prince Philip and Queen Elizabeth II
BBC News has shared a picture of the Queen and her beloved husband which has gone viral over the past few days. First, people mistakenly thought that the Queen was "giggling" because Prince Philip "pranked" her in his uniform. However, the real reason for her hearty laugh was a swarm of bees, causing turmoil among the guests who attended an event at Windsor Castle in 2003. As BBC.com has shared, Chris Young was the only photographer present at the event to take a picture of the sweet moment between the Queen and her late husband.
The Royal Family Released a Heartwarming Picture
Back in 2018, Catherine, the Duchess of Cambridge, took this adorable image picturing Prince Philip, the Queen and seven of their great-grandchildren. This picture was recently released on the Instagram account of the Royal Family. It is quite rare to get such a personal insight into the life of the Queen and her late husband, the Duke of Edinburgh.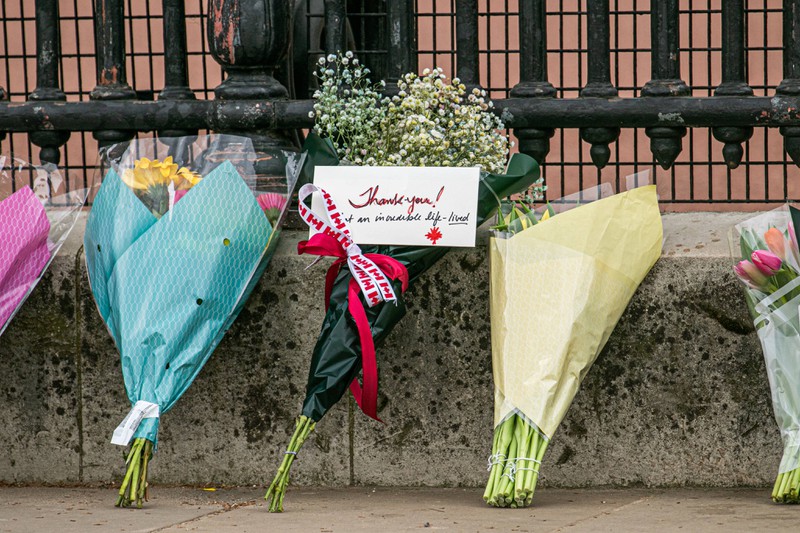 Source: IMAGO / Cover-Images
The Guest List Has Been Released
Initially, the guest list should have included around 800 people. However, due to the Corona virus pandemic, the Queen now had another difficult decision to make: who would be among the 30 guests allowed to attend Prince Philip's funeral on April 17, 20201?
The Queen will attend with her four children, Prince Charles, Prince Andrew, Prince Anne, and Prince Edward. They will each bring their spouses. Prince Philip's grandchildren will be accompanied by their wives and husbands. The only ones attending the funeral on their own are Prince Harry, whose wife Meghan Markle was advised to remain in the US due to her pregnancy; Peter Phillips, who is divorced, Lady Louise Windsor and James, Viscount Severn, who is the youngest grand-child of the late Duke of Edinburgh and Queen Elizabeth II.