Kate Middleton's Outfits: Why Does She Never Wear Orange?
Kate Middleton is known for her colorful outfits, but there's one color we never see her wearing: orange. The real reason she never wears orange clothes: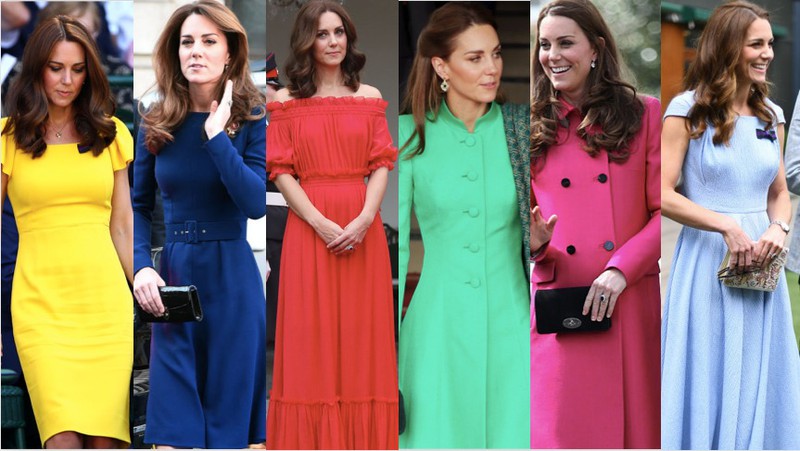 Source: Getty Images/ Clive Brunskill / Eamonn M. McCormack / Matthias Nareyek/ Chris Jackson / WPA Pool
Duchess Kate Middleton is a true style icon. Many of us are enchanted by her fashion picks, and we love that she doesn't shy away from almost every color of the rainbow. We've seen her in a bright yellow dress and in a vibrant pink coat. However, it seems that orange outfits didn't make it into her wardrobe. Is there some mysterious royal rule that prohibits the color? What's it all about?
On the following pages, we'll reveal why the Duchess of Cambridge never wears orange – but first, we'll tell you about Meghan Markle's style choices and you'll get a glimpse at Duchess Kate's traveling style!
Meghan Markle Reveals Why She Didn't Wear Colorful Outfits as a Working Royal
Did you notice that the Duchess of Sussex usually chose an understated color palette for her outfits during her time as a working royal? In the 2022 Netflix documentary "Harry & Meghan", she addresses her style choices and explains the reasoning behind them. On the one hand, she didn't want to stand out. The muted colors were an attempt to blend in with the other royal members.
On the other hand, she didn't want to break royal protocol nor offend other royal members by wearing the same color as them. Here's how she explains it in her own words: "To my understanding, you could never wear the same color as Her Majesty if there's a group event, but then you also shouldn't be wearing the same color as one of the other more senior members of the family."
On the next page, you'll see rare footage of Duchess Kate traveling with her kids:
Duchess Kate Dresses Casually For Economy Flight
Not only her sense of fashion impresses fans, but also how down to earth she is. TikTok user @turbom1k3y shared a video of the Duchess and two of her children disembark an airplane, commenting "On a flight to Scotland, Kate Middleton, both kids, a nanny and security 2 rows in front of me." Another user commented "Kates got three kids. Did she leave one on the plane?" but people were quick to respond: "I think it's some rule that George isn't supposed to fly with all of his siblings in case anything happens then there's still enough heirs??" And indeed, royal protocol says that direct heirs to the throne have to take different flights to make sure that – in the unlikely case that a flight crashes – not all heirs tragically die.
Let's move on to why the Duchess (almost) never wears orange: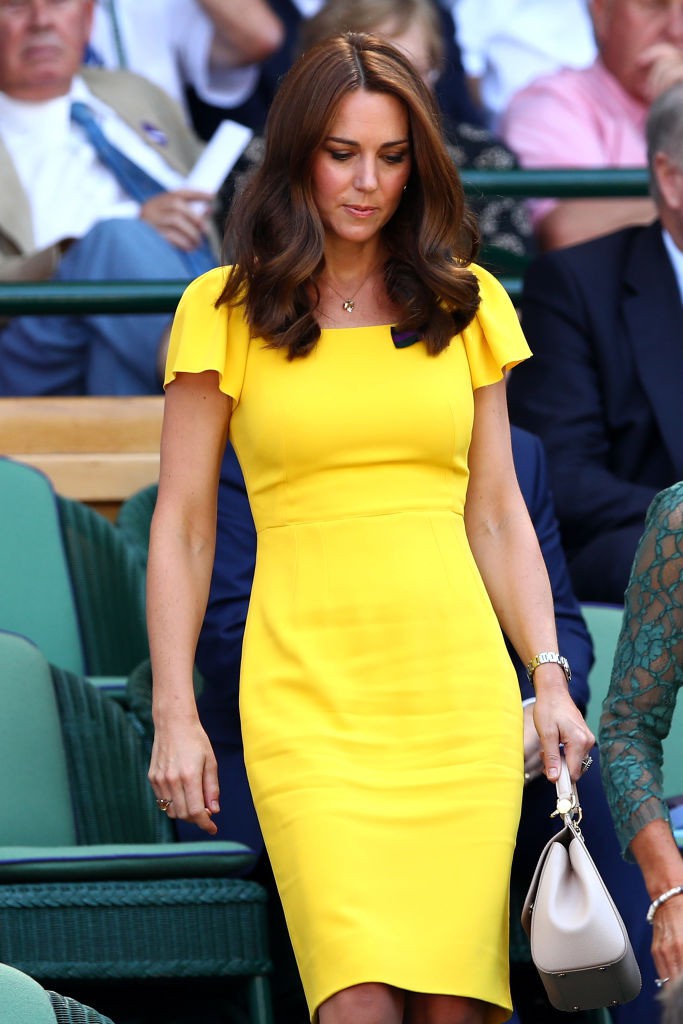 Source: Getty Images/ Clive Brunskill / Staff
Kate's Outfits: She Almost Never Wears Orange Clothes
It's not that she personally dislikes the color, the decision to avoid orange is quite common among fellow public persons.
Orange never looks good in photos. Cameras don't capture the color the way it is - it simply rarely looks good.
On top of that, the color orange doesn't suit Kate's skin tone. She has more of a cool skin tone, which isn't compatible with orange outfits. The color would reflect back onto her face and leave a yellowish cast on it.
Kate Middleton always looks good - and have you noticed that her bra straps never show?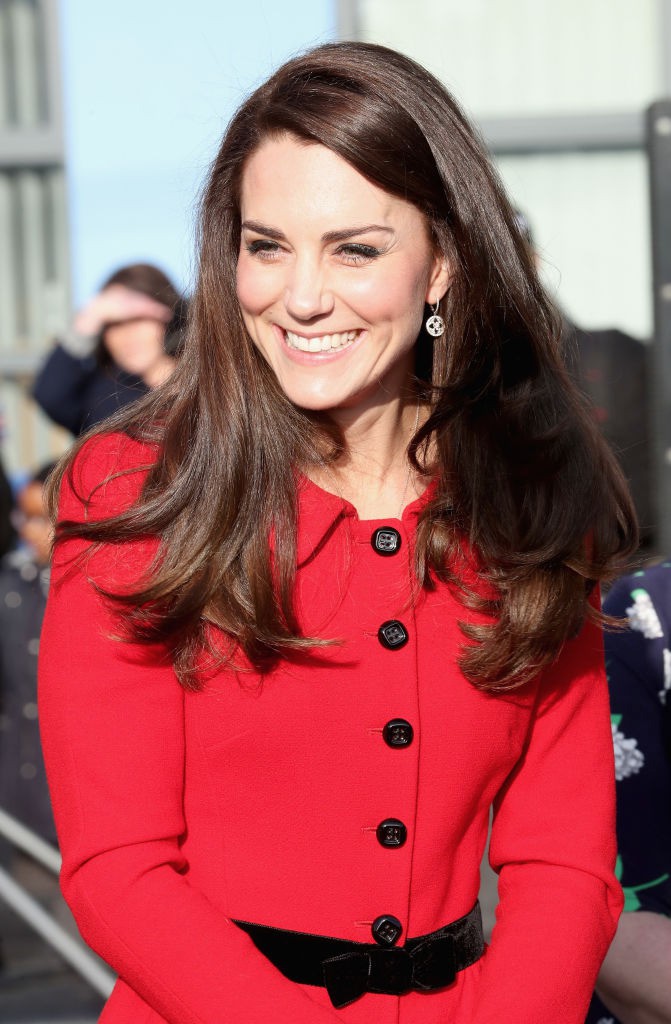 Source: Getty Images/ Chris Jackson / Staff
The Duchess of Cambridge has to Follow the Royal Style Protocol
Kate is a real pro when it comes to fashion, she's always dressed well, her hair and makeup is on fleek and we could never imagine her showing up wearing a fashion disaster.
These are the rules she lives by since being part of the royal family:
1. Never wear orange (salmon-colored clothes are allowed, but she must stay away from bright orange!)
2. No patterns (how sad, they're so much fun)
3. No color-blocking
She clearly enjoys wearing eye-catching colors, but she decides to wear only one color per outfit.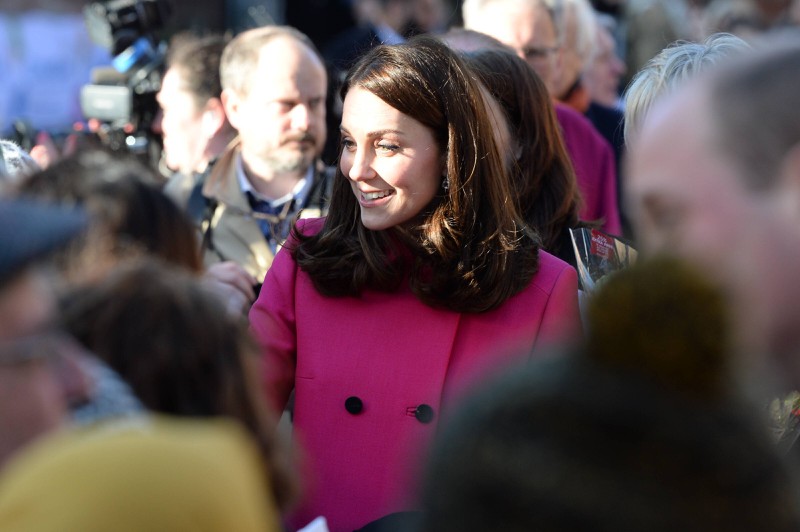 Source: imago images / PA Images
One Dress, two Occasions: Prince William's Wife Commits to Sustainability
Among celebrities, it used to be an absolute taboo to wear a dress more than once. The same applies to the royal family; back in the day, it was unthinkable to wear a clothing item twice. However, Kate stands behind her commitment to sustainable fashion and wears outfits more than once, while also supporting sustainable fashion brands.
She wore this beautiful pink coat both in New York in 2014 and in 2018 while she was visiting Coventry Cathedral.
There are even more outfits she repeatedly wore in the past!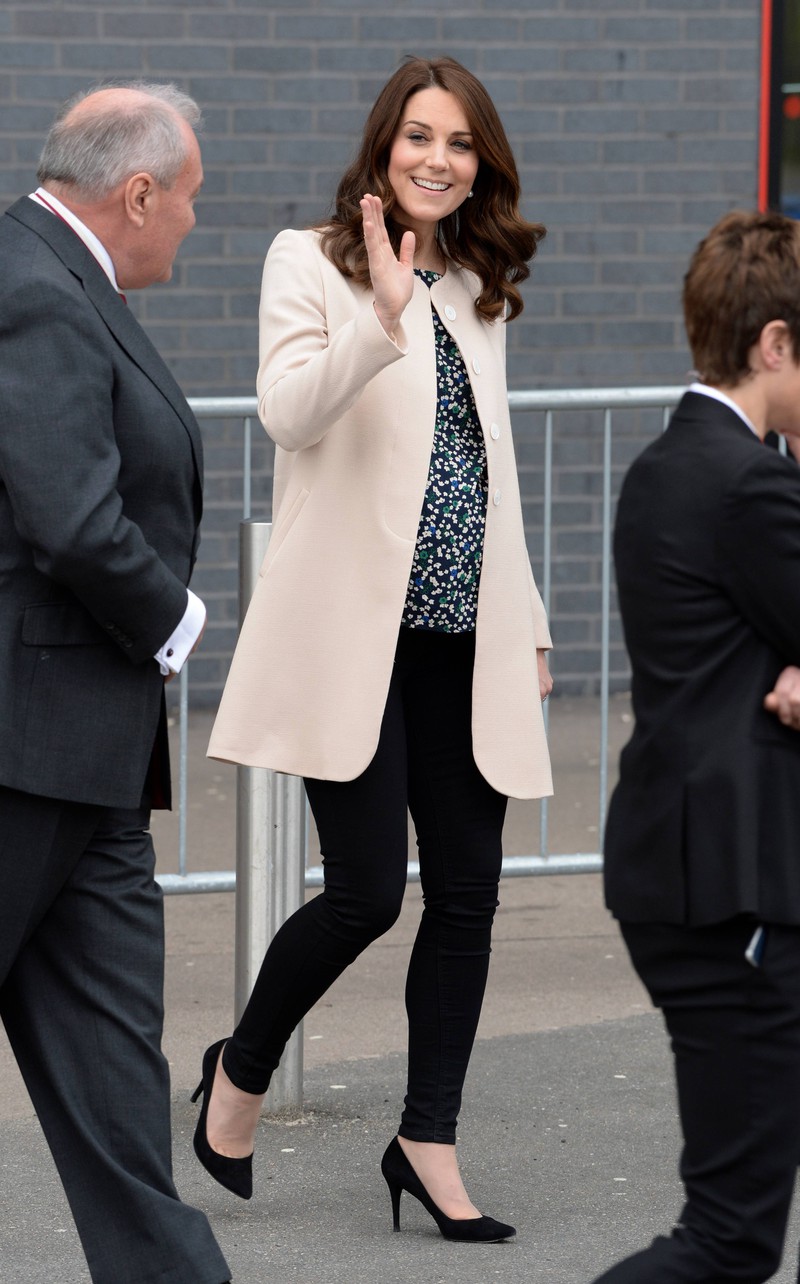 Source: imago images / PA Images
Always a Fashion Role Model, Even When Pregnant
Kate is a devoted mum to her children Prince George, Princess Charlotte, and Prince Louis. Looking good while being pregnant? No problem for her!
This picture shows her back in 2018, when she was pregnant with little Prince Louis. Here, she combined a stylish blouse with polka dots with a pale, 1960s-inspired coat and a pair of tight black pants. Even though her outfit is perfection, her baby bump is the star of the picture!
We also like her next outfit: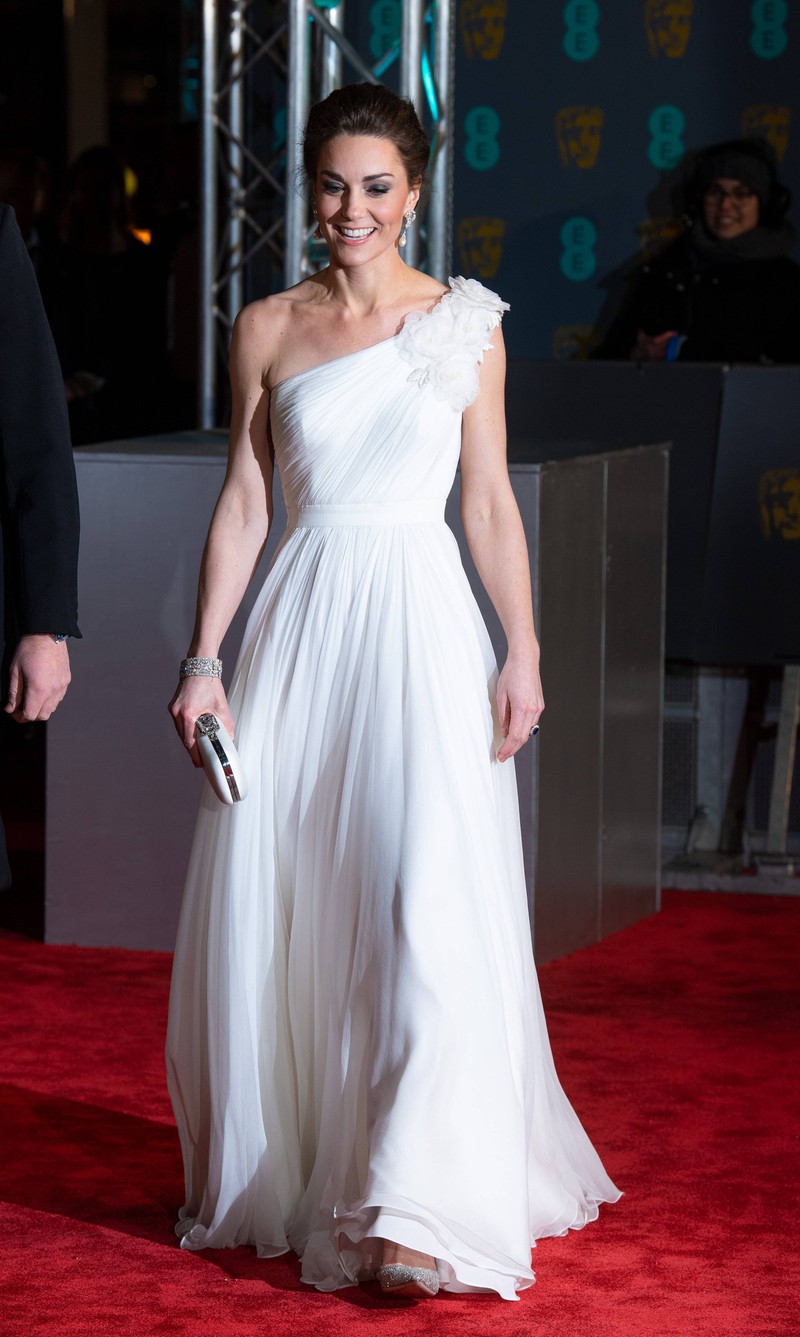 Source: imago images / PA Images
The Queen of Good Taste: Kate Middleton
No matter where the paparazzi take photographs of her - whether at church, at her kid's school, or at charity events - Kate's outfits are always to die for. Here, she floats down the red carpet of the British Academy Awards in 2019. Her beautifully draped white gown elegantly accentuates her figure. Kate looks impeccable in white, right?
There's one essential she always wears: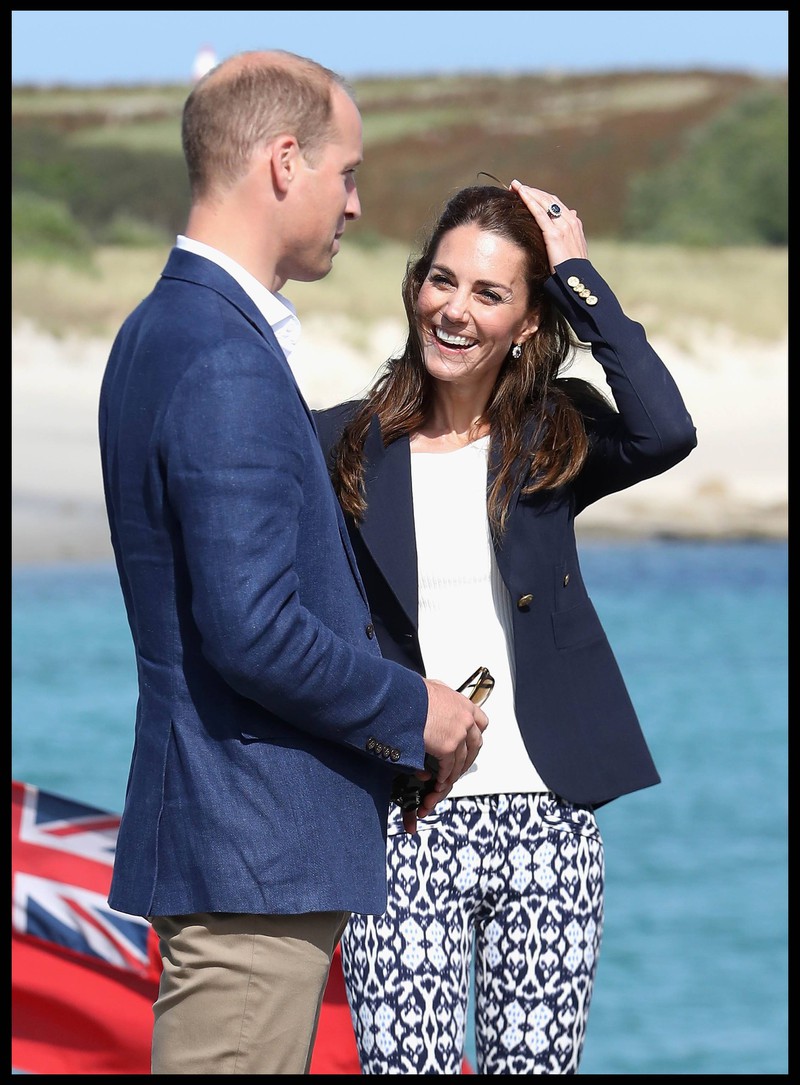 Source: imago images / i Images
This is Catherine's Most Unique Accessory!
No matter what she puts on in the morning, Kate's smile is her most important accessory! It is positively contagious and was her trademark even before she rose to fame and became a royal.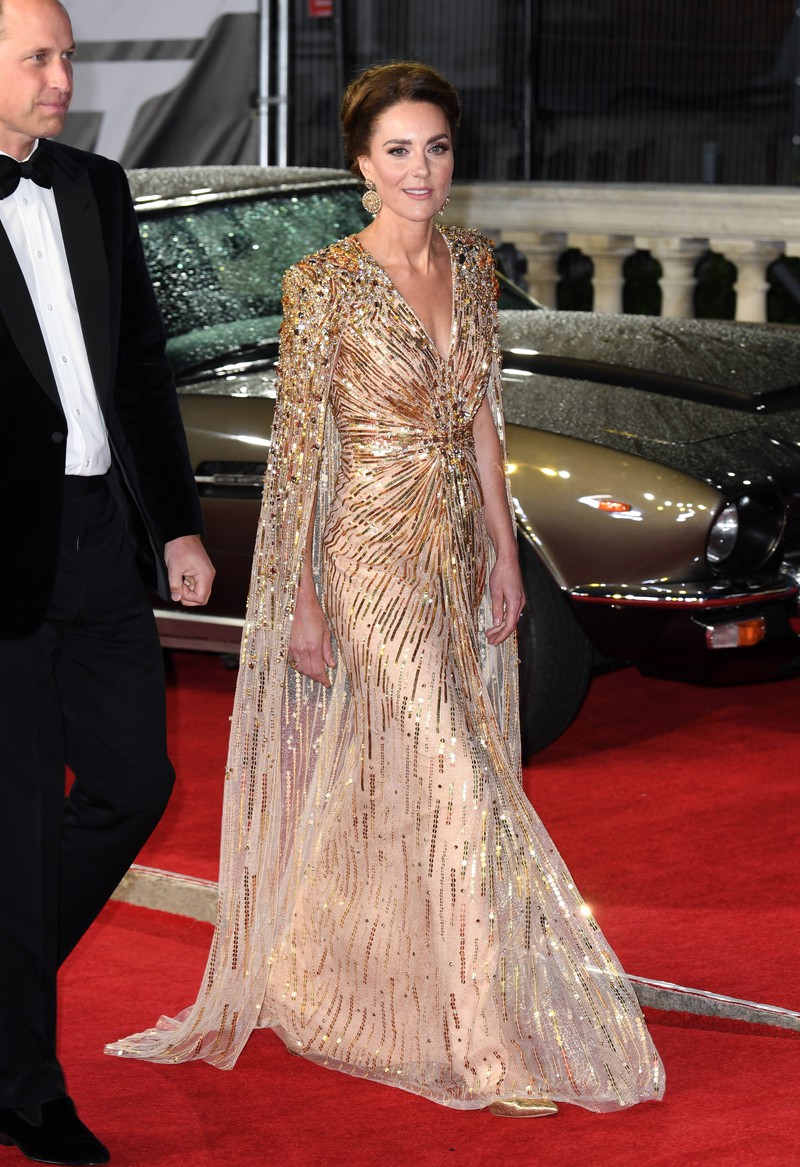 Duchess Kate Enchants us at the "James Bond – No Time to Die" World Premiere
The Duchess of Cambridge attended the James Bond premiere in the most dreamy dress. The golden gown was designed by Jenny Packham and made Kate Middleton look like she's coming from a fairy tale world. Once again, Kate demonstrates her impeccable taste in fashion – and stole the show from everyone else! Also: Wouldn't she be just the best Bond girl?!
A Completely Different Look: Duchess Kate Playing Rugby!
Kate Middleton is now the official patron of English rugby – her brother-in-law Prince Harry previously held the title, yet returned it since he is no longer a working member of the royal family. Who better to now hold the honorary title than Duchess Kate! She looks clearly jovial during a training session on February 2, 2022, with England's rugby team in London.
The team seems to be equally elated, as you'll see on the next picture!
Duchess Kate Makes Playing Rugby Look Easy
Not just Duchess Kate was having a good time while on the field, it seems like England's rugby team similarly enjoyed training with Prince William's wife!
In March 2022, the English rugby team will face Wales' rugby team – and which member of the royal family is the Welsh Rugby Union's patron? It's Prince William! Let's hope there's no bad blood between the duchess and the prince after the play!