Woman Shares Heartbreaking Pictures Of Giving Birth To Stillborn Son
She confronts us with the question: Are we only allowed to share the good moments in life? The pictures of her and her stillborn son are heartbreaking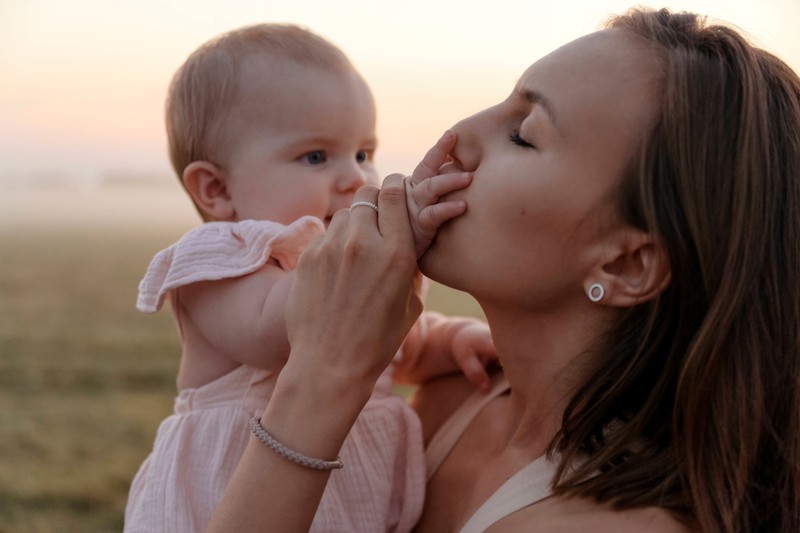 For many of us, there's nothing more magical and meaningful in life than one thing: giving life. Even if pregnancy and giving birth are simultaneously one of the most demanding and painful experiences – the moment you're finally able to hold your tiny baby in your arms lets most moms forget the strain of the previous hours and months. However, sometimes women are robbed of this beautiful moment. In this case, life isn't being given, it's being taken away. Having to give birth to a stillborn baby is like losing a dear friend, a loved family member. Even in the womb, the baby had already become a family member. Sarah Jade had to go through the heartbreaking experience of losing a baby. But she doesn't want to hide. Instead, she decided to share the pictures of her stillborn son on her Facebook and Instagram accounts.
Experts estimate that approximately four out of 1000 children are stillborn. This strong mother documented how she gave birth to a stillborn baby boy and shows people just how dreadful it really is. At the same time, sharing her experience might comfort other mothers who are struggling with having lost a baby.
36-year-old blogger Sarah Jade from Melbourne shared her pregnancy journey on social media. In week 33, she was forced to pen a post no mother should have to write:
"Words can not describe our feelings, our thoughts and our hearts.
Yesterday our little fellas journey came to end, he unfortunately just wasn't strong enough to carry on to be with us earth side. We love you so much and will miss you greatly.
This has been a horrible and taxing journey on us and all hope kept fading over the weeks. Now more than ever we just need to be our little family."
Giving birth to a stillborn child gives the parents the opportunity to hold their baby and to say their goodbyes. It's arguably the most intimate, excruciating and emotional moment some parents have to go through. It's a moment that is burned into their minds.
Sarah and her family will never experience baby Aksel's first steps, his first words, they are robbed of every, seemingly little, moment that is part of life with a toddler.
Most people are happy to share pictures of their healthy, newborn baby with the world. However, very few people decide to let people, especially strangers, take part in their most painful moments. Some people are quick to judge and criticize parents online, which might contribute to it. Sarah had her own way of dealing with the situation:
She contacted photographer Lacey Barratt who's specialized in taking pictures of people giving birth. She asked him to capture the heartbreaking moments.
Sarah remembers thinking: "I wanted a beautiful birth. But when we knew what the outcome of the birth would be, I still wanted to capture those moments.
It was traumatic. The worst part was that I was pushing so hard, and Aksel was halfway out but then went back in, and I had to push all over again.
I just burst out in tears at that moment. It was like my body wanted to push but my heart wanted to keep him inside of me."
She continues by saying:
"Getting to hold him after he was out was such an amazing feeling. It really helped us all to be able to see him and hold him. I just wanted to soak in those moments with Aksel and embrace him forever. I have never experienced that amount of different emotions at one time. I thought I was going to explode.
I'll never regret having those photographs taken. It is something for us to hold onto forever."
"Our three-year-old Arthur came in to say goodbye. We had talked about him having a little baby brother for so long, so we needed him to see Aksel.
I said 'here is your brother'. Arthur looked for a moment and then turned to me and said 'but he's not talking mummy. Why is he sleeping?' He still has that pure childhood innocence that meant he couldn't fully understand the gravity of the situation."
The photos are unspeakably moving, and we're sending loving thoughts Sarah and her family's way. For Sarah, having pictures taken of this most intimate and painful moment was the right way to deal with it, and keep a memory of her son Aksel.
"Aksel will be in our hearts forever." And as we all know, a mother's heart is the safest place on earth.