Both Women Are Pregnant - And Only Four Weeks Apart
How is that possible? These two women are the perfect example of how different pregnancies can be. They are both pregnant - and only four weeks apart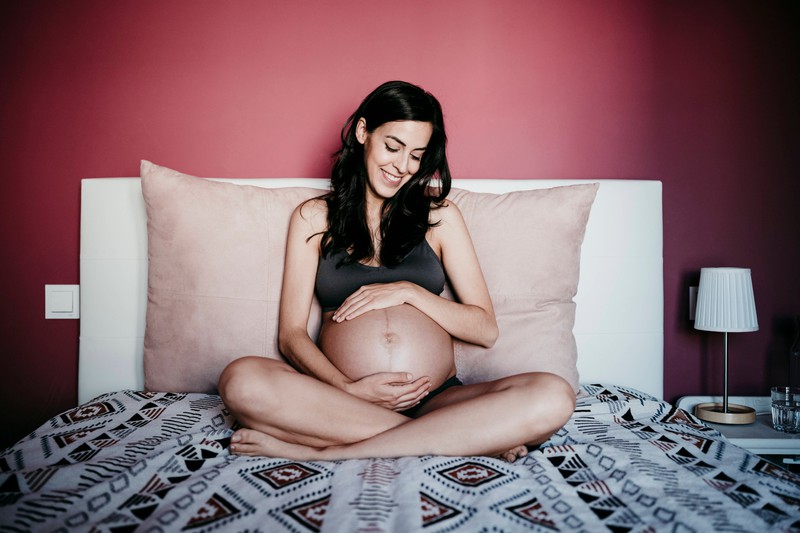 Source: IMAGO / Westend61
Everybody and every body is different. Sometimes, the differences are subtle, sometimes they are strikingly obvious. When it comes to pregnancies, women can experience quite varying changes in their bodies. No baby bump is the same! The "Miss Universe" finalist Chontel Duncan and her friend Nat are the perfect example for that - both women were pregnant at the same time and only four weeks apart. Chontel was in the 21st gestation week, while her friend was the 25th when they posted an adorable mommies-to-be picture. Chontel's baby bump is hardly visible, but it's very obvious that her friend is pregnant!
How's that possible?
Based on this photo only, you'd never guess that Chontel was in the 24th week of her pregnancy, right? By now, the fitness model and coach is a "proud mum of two", as she writes in her Facebook bio. Still, it's absolutely fascinating that she didn't look pregnant at all! She might as well be a little bit bloated in the picture.
It's remarkable how small her "baby bump" looked in comparison to her friend's:
This is what Chontel commented on her posts which shows her with her friend Nat by saying:
"We worked out that we are 4 weeks apart, so our little ones will be the same age, same grade at school and potential best buds hehehehe..... Nat's due start of March & I'm due end of March."
Chontel never really looked like she was pregnant. Her pregnancy didn't stop her from continuing her workout regime - it was important for her to be fit when giving birth to her son.
The post unfortunately triggered some inappropriate comments:
This won't come as a surprise to you, but people had a lot to say about the health condition of both women. We almost can't believe we still need to say this, but a pregnancy is an extremely personal experience, and it is no one's concern but the mother's (and the father's). Society always has a lot to say about health and beauty standards, but it's important to listen to yourself first and stay true to who you are.
Both mothers gave birth to healthy boys - and they look overjoyed in the picture with their cute little beans.