Royal Nostalgia: 5 Times Duchess Kate's Looks Honored Princess Diana
Though destiny had it that Duchess Kate and Princess Diana would never meet, Kate regularly makes sure that she honors her husband's late mother
You might think that a lot of Duchess Kate's style choices aren't about anything more than meets the eye – her personal style is elegant, timeless and always on point. However, many of her outfits draw inspiration from her husband William's late mother, Princess Diana. We've compiled a list of outfits Kate took inspiration from Diana – they're pure nostalgia. Even more importantly, they honor her mother-in-law's legacy.
Introducing Prince George to the World
The day Kate and William stepped out to introduce little George to the world, she wore a light-blue dress with polka dots. Those of you who have been following the royal family for a long time will notice that her outfit is very similar to one of Lady Di's.
She payed tribute to this outfit: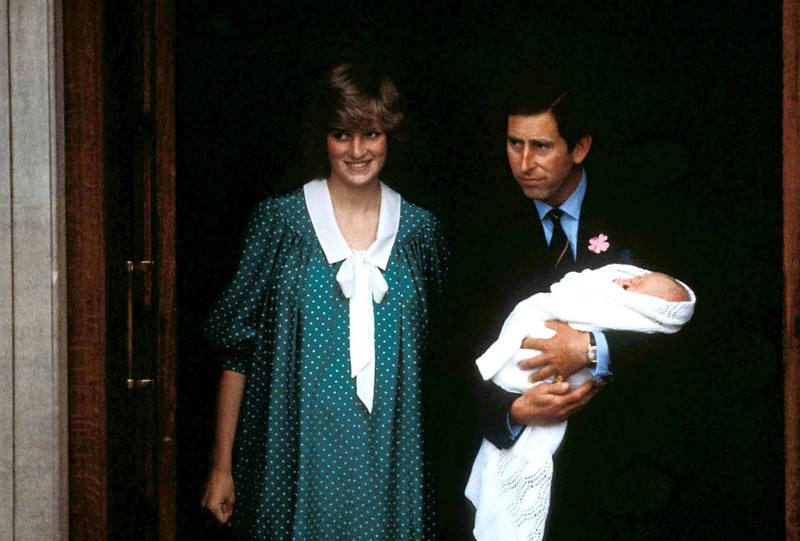 Lady Di and Prince Charles After she Gave Birth to Prince William
It seems more than obvious that the Duchess of Cambridge insisted on paying homage to Diana by wearing a polka dot dress the day she introduced her newborn son, George. The collar of Princess Diana's turquoise-colored dress is from a different era, a nod from the 70s.
Are you ready for the next outfit?
Another Polka Dot Dress
It's safe to say that polka dots were and are, respectively, a staple in both Lady Di and Kate's royal wardrobe. Here, Kate wore a dress in a deep bluish green as she visited the Evelina Children's Hospital in London back in 2018. The fit and, again, the dots seem to be a tribute to Diana's unforgettable fashion style. Though Kate usually doesn't shy away from bold colors, this toned down look probably seemed appropriate for the occasion.
Notice also how they both opted for elegant pearl earrings:
Same Same, but Different
Though the position of the bow-tie is different, Duchess Kate and Princess Diana's dress show only minor differences. The striped details of Diana's dress are a welcome change and add that certain 'je ne sais quoi' to her look. Also: Have you noticed how similar their clutch bags are?
Off to the next look!
The Dress of our Dreams at the BAFTA Awards
You surely remember this pre-Covid-19 evening look Duchess Kate wore to the 2019 British Academy Film Awards in 2019, right? Prince William's wife and mother to George, Charlotte, and Louis, took everybody's breath away in this beautiful robe, designed by Alexander McQueen. The feathery one-shoulder detail might be a modern update to Lady Di's classic look from 1985.
By the way, have you noticed that, no matter the occasion, no matter the look, Kate's bra straps are always invisible? That's because she uses a genius trick to hide them.
Here's Diana in her breathtaking dress:
The Star of Every Social Event
While attending a gala dinner at the National Gallery in Washington DC, Princess Diana is literally glowing. This is arguably one of her most iconic, and thus most unforgettable looks. The crystal-embroidered dress was designed by Japanese designer Hachi, and she wore it to numerous occasions. Anything else would have been a waste of this truly unique look. It is out of this world!
Kate's Homage at the James Bond "No Time to Die" Premiere
Attentive fans, just like @princessdi.1961, have noticed striking similarities between the awe-inspiring dress Kate wore to the James Bond Premiere and a stunning look Lady Di wore in 1985. This doesn't seem to be accidental at all, since the Princess of Whales also attended a James Bond premiere in this phenomenal evening gown. We can only guess what it must have been like for William to see his radiant wife honor a look of his late mother, Princess Diana.
Duchess Kate Honors Both Lady Di and Queen Elizabeth II in Emerald Green Dress
On March 23, 2022, Duchess Kate and Prince William attended a state dinner hosted by the Governor General of Jamaica, Patrick Allen, in a stunning emerald-colored dress. The tributes to Princess Diana and Queen Elizabeth II are in the details; while the cut and color of her dress are reminiscent of a gown Diana wore when her and Prince Charles' engagement pictures were taken back in 1981, it was her jewellery that honored Queen Elizabeth II.
Both her earrings and the bracelet she wore belong to the Queen. On top of that, if you zoom in on the Duchess's bodice, you'll notice the Royal Family Order of Queen Elizabeth which displays a picture of the Queen. Additionally, she attached the Dame Grand Cross of the Royal Victorian Order to her waist.
Doesn't she just look beautiful in this dress?