"Bridgerton" Season 2: 6 Details You Missed In The Netflix Show!
The second season of "Bridgerton" glued viewers all around the world to their TV screen. However, there are several details that you may have missed!
Before you begin to read this article, be aware that it contains spoilers right from the beginning. If you've already watched "Bridgerton" or would rather read about the happenings of the show, however, do continue! The second season of "Bridgerton" introduces several new characters, most notably, though, half-sisters Kate and Edwina Sharma. Edwina, named the "diamond of the season" by the Queen, is the image of perfection, though it isn't her who captures Anthony Bridgerton's heart. Although much of Kate's time and effort goes into finding the perfect husband for Edwina, it is her who truly falls in love with Anthony. However intently you've followed the show, you may have missed some deeply interesting details! The first one upset many a viewer:
#1 Where are all the Steamy Scenes?
If you remember anything from season 1, it's probably the seemingly never-ending scenes between Daphne and Simon, the Duke of Hastings. Towards the end of the show, they seem to have more scenes without wearing their immaculate costumes than with them! What we get in season 2, however, are a lot of longing glances in slow-motion, almost-touches, and a multitude of denial – we knew Kate and Anthony were meant to be from the beginning, right? Even though Anthony wasn't the main focus in season 1, he had more intimate scenes in that season than in the second one – twice as many to be exact. How could you do this to us, Shondaland?
#2 Who do Kate and Edwina Refer to With "Appa"?
You will have noticed that the half-sisters are accompanied by Edwina's mother, but not their father. "Appa" is a Tamil word meaning "father" – Tamil is the official language of the Indian state of Tamil Nadu. This choice could be due to actress Simone Ashley's background. Her full name is Simone Ashwini Pillai and her parents are Indian Tamil.
Btw: You've probably heard Edwina utter the name "Amma". This means mother in Tamil, just like "didi" means older sister!
#3 The Bridgerton Home was Inspired by Lady Di's Home
When Diana was 14 years old, she moved to Althorp House in Northamptonshire. Bridgerton's director Chris Van Dusen revealed on Twitter that a visit to this opulent estate inspired the interiors of the house the Bridgerton family calls home.
#4 The Near-Pinky Touch
You surely remember the intense moment in which Anthony's and Kate's pinkies almost touch as they walk past each other. While most viewers probably saw it as an expression of their desire for each other (and it surely is!), it may also be another nod to Simone Ashley's South Indian background. According to a South Indian wedding ritual, the couple-to-be-wed is supposed to go seven steps south while the bridegroom guides his bride-to-be around a fire by her pinky finger.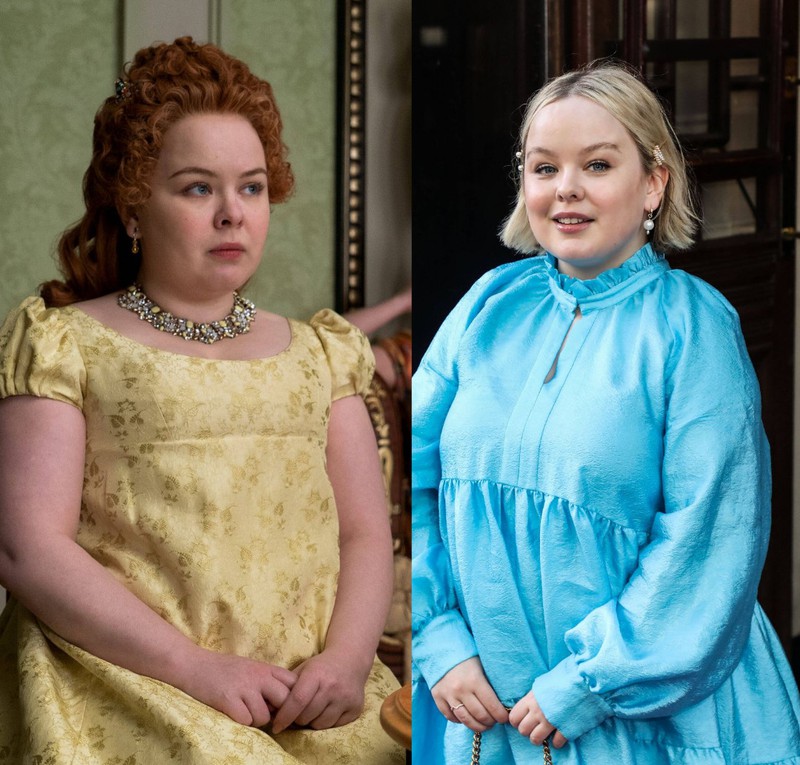 #6 How Old is "Eloise" Actress Claudia Jessie?
Similar to Nicola Coughlan, Claudia Jessie is also a few years older than the character she plays in "Bridgerton". In the series, she plays 18-year-old Eloise Bridgerton, the fifth oldest of the siblings. In real life, the British actress is already 32 years old and by no means single - she is apparently dating a sound engineer called Joseph.
#7 Why's Daphne at the Bridgerton Home all the Time?
Attentive viewers have noticed a major logical contradiction in Season 2. As you may remember from Season 1, Daphne Basset is not supposed to spend as much time at her home in Bridgerton anymore, since she has become the lady of the house at Clyvedon Castle after her marriage to Simon, the Duke of Hastings. So how come she's in her "old" family's house all the time in season 2?
Lastly, we don't want to deprive you of some truly relevant tweets honoring season 2 of "Bridgerton"!
Let's begin with this gem by Olivia Truffaut-Wong!
Anthony really has his very own way of expressing his love!
[hidingfede via Twitter]
When you thought you were a feminist, but then you cross paths with Anthony Bridgerton.
[kanthonysbee via Twitter]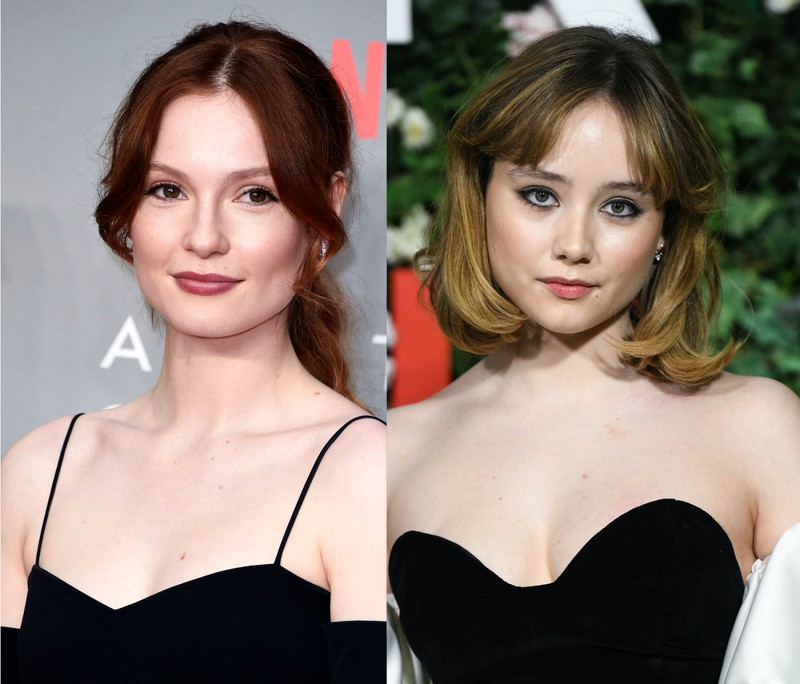 Francesca Bridgerton Actress Will Be Replaced in Season 3
In the first two seasons, Ruby Stokes portrayed the character of Francesca Bridgerton, the second-youngest of the Bridgerton sisters. She didn't have a lot of screentime in either seasons one or two because she was simultaneously shooting the Netflix series Lockwood & Co. Although creator Chris van Dusen had hoped that Stokes' character would play a bigger role in season 3 of the series, Lockwood & Co. "won" over Bridgerton for Stokes. Francesca will now be played by Hannah Dodd – we already know her from the thriller series Anatomy of a Scandal. Let's see what the creator of Bridgerton has in mind for her!
And there's even more we know about the next season:
"Dearest Readers …": Season 3 Will Focus on Penelope and Colin!
On Instagram, the Bridgerton account has now revealed that for the upcoming social season, the series will shift its attention to Penelope Featherington and Colin Bridgerton! Will they or won't they, that's what season three is supposedly all about. Although Penelope overheard Colin saying he would never marry Penelope at the end of season 2, who knows what Shondaland has in store for the two. And we cannot wait to see how their (love) story unfolds!