Dua Lipa's Outfits: Her Best Fashion Moments
Dua Lipa not only serves up badass rhymes, but also delights us with her unconventional fashion choices! Here are some of her best outfits: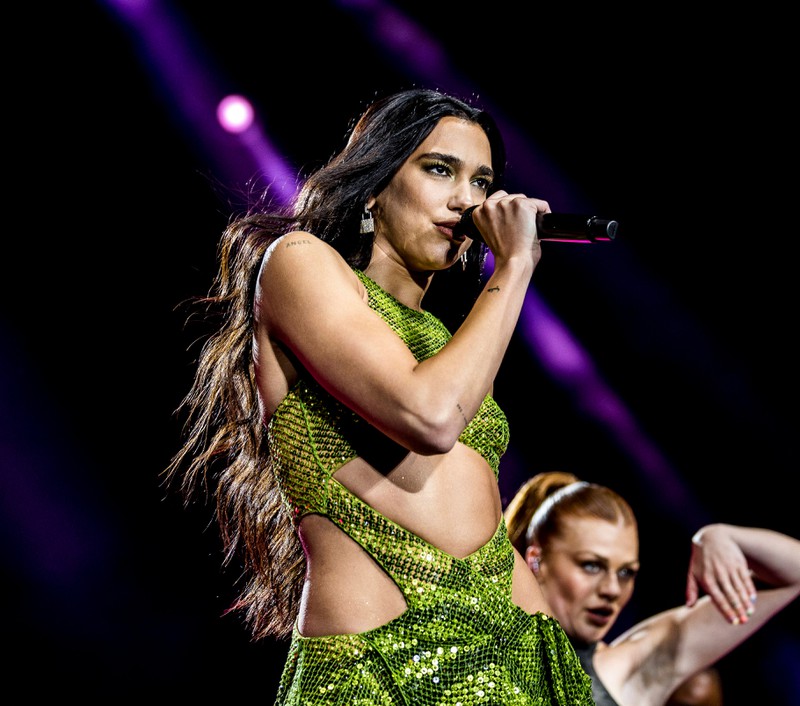 We love to get inspired by celebrities! Every morning, we ask ourselves what to wear, which of our personality traits we want to highlight today, which mood we want to convey. What's the best way to do that? Style icons like Duchess Kate and J.Lo have been inspiring our daily wardrobe choices for years, but there's a new star in the fashion universe: Dua Lipa and her stunning outfits.
When it comes to her outfit, Dua Lipa is not one to hold back. Her fashion is anything but boring, as she's not afraid of unusual color combinations and unexpected styles Cut-outs? Lots of them! A sparkling bikini? She's all here for it! To celebrate the "New Rules" singer, we've compiled some of her best outfits. She definitely inspires us to step out of our comfort zone and try new things. Forget about what people might say!
Let's start with a pink and sliightly see-through dress:
Bubblegum Pink Dress
In between her "Future Nostalgia" tour, Dua Lipa took some well-deserved time off to recharge her batteries. Apart from countless bikini pictures that make us regret not booking another vacation (or already using up most of our vacation time), she also wore spectacular dresses. Dua doesn't do ordinary. A typical example: this gorgeous, slightly sheer dress in a bright pink. The 26-year-old singer posted a picture of herself in the dress, which has a rather dramatic neckline and flowing details, combined with a pair of stunning platform high heels.
Let's see what else she wore!
Pink But Make it Sporty
The top gives us barbie vibes, the bottom screams boxing ring – Dua knows how to play with textiles and colors to create a unique combination of styles! Paired with a pair of metallic silver kicks and a small black handbag, Dua created a fun festival look. Would you wear the outfit to the next concert?
Let's move on to a sparkly beach look:
Sparkly Mermaid Vibes
What do you think when you see Dua's sparkly, skin-tight, strapless bodysuit? Her fans seem to have reached a verdict: Mermaid vibes! The bottom half of her outfit looks like she's on fire, while the top half is a gorgeous deep blue. The back of her outfit reveals a lot of skin - Dua certainly likes to show off what she's got and we're here for it!
The Tiniest Glittering Skirt
Dua Lipa is famous for unexpected fashion combos, but her latest one is one for the books: While in Buenos Aires, she wore a low-cut mini skirt in a sparkling night blue color. What did she pair it with? Cowboy boots, naturally. Another unexpected twist: she combined the already head-turning outfit with a black hoodie showing the bloody crown from the musical "Carrie". Add to that a black leather bag and a black hair band and you have another Dua Lipa signature look!
A 90s Moment
If you thought that even the, well, peculiar trends would never return, you're wrong. Fashion keeps recycling itself over and over again. Of course, Dua Lipa makes every outfit look good, even a dress with an oversized, mauveine colored rose adorning its plunging neckline. It's giving 90s vibes.