We Just Realised That Brad Pitt Always Looks Like Whoever He's Dating
You don't believe us? Here's proof that actor Brad Pitt always looks like the woman he's currently dating! Which look is your favorite one?
It's official, Brad Pitt loves twinning with his girlfriends. One very observant Twitter user, @sarahmcgbeauty, has uncovered Brad's obsession with matching with his girlfriends, and now the internet can't get enough of it. Also: Do you remember how many women he's been dating since the 1980s? Maybe we should ask who he hasn't been in a relationship with! What we can say is that there seemed to have been an effort to look like his partners on Pitt's part.
Just look at this photo of Brad and Gwyneth Paltrow. If you squint your eyes, you almost can't even tell who is who!
More proof! Side note: where has long-haired Brad Pitt been all my life and can he please make a comeback??
Thanks, @gothspiderbitch for this invaluable collection! Do you share their sentiment of not being able to forget about this newfound knowledge? We definitely do! We're especially obsessed with the fact that even his sunglasses match those of his partner's (see Angelina Jolie and Gwyneth Paltrow).
Are you ready for his couple looks?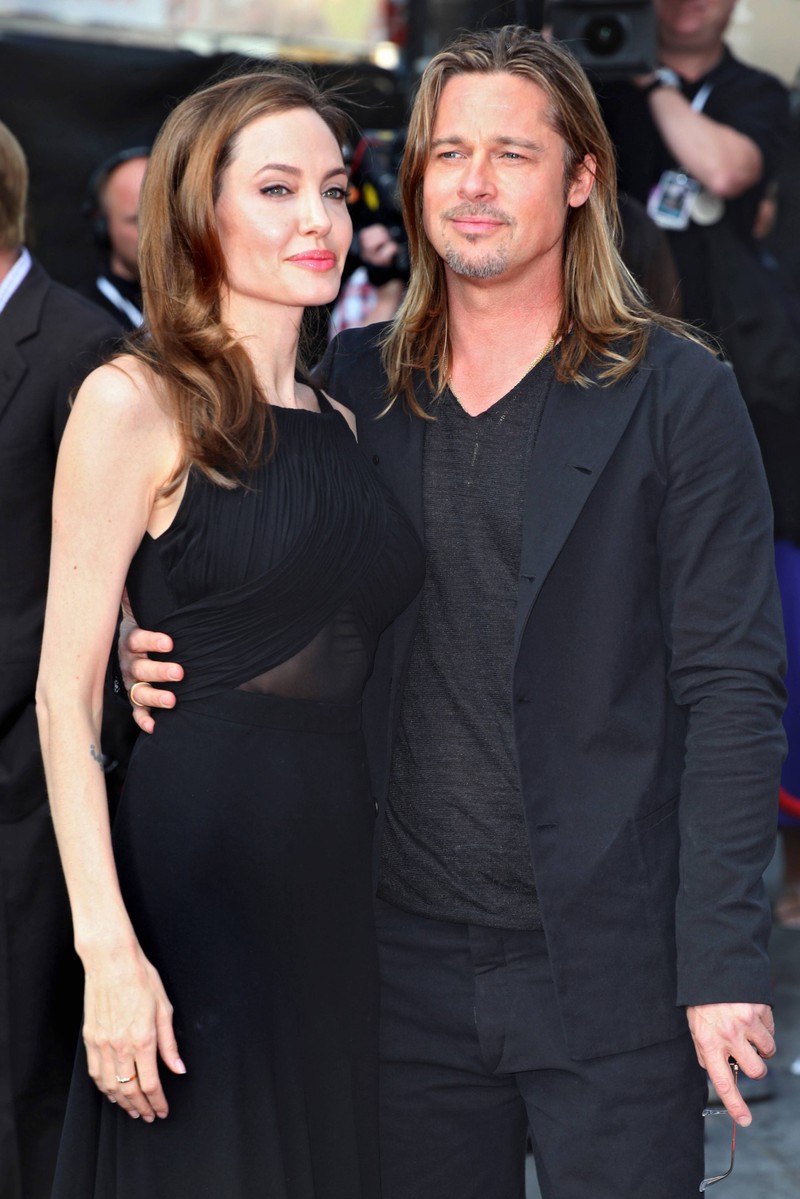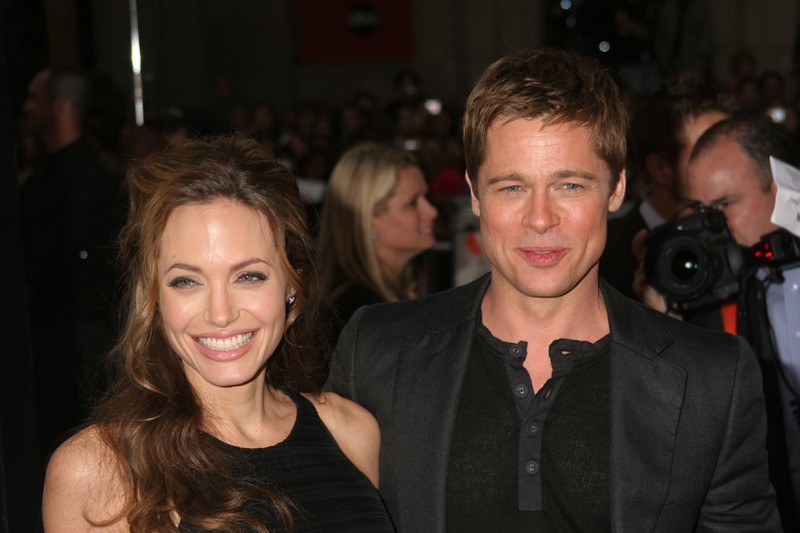 There are various red carpet photos of the former couple that are proof to Pitt's effort to match his ex-partner's hair color!
Do you want to see a blonde Brat Pitt?
It never ends! Which of Pitt's hairstyles is your favorite so far? Back in the 90s he had a relationship with Juliette Lewis, and of course her and his hairstyle are a match!
Same with Jennifer Aniston: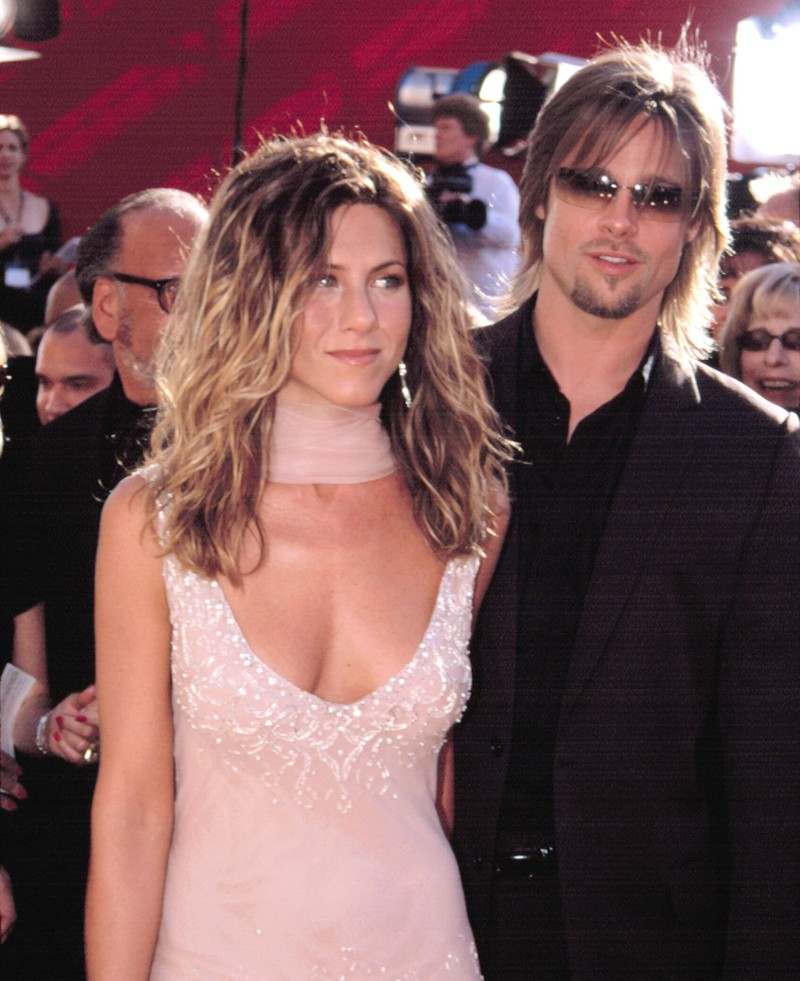 He even dyed his hair to match Jennifer Aniston's – at this point we're not surprised by that anymore. Maybe this is Pitt's personal way of showing his partner that he really loves them! Looking at his sunglasses, we're instantly thrown back to the early 2000s! Who didn't have a pair of these glasses we still need to get used to?
The two met in 1994 through their managers, who'd been friends. They started dating a couple of years later and even got married back in July, 2000. Roughly a year later they were filming the Friends episode "The One with the Rumor" together! Do you remember Pitt's character wholeheartedly despising Rachel Green? It was hilarious!
Let's move on to Gwyneth Paltrow:
Was Gwyneth in on this hair commitment too? In this picture, they even parted their hair in the same way...I mean, are they going a bit too far with this? We must say that this 'do is one of our favorite ones so far! But let's see what the future will bring.
Do you want to see the next twinning moment?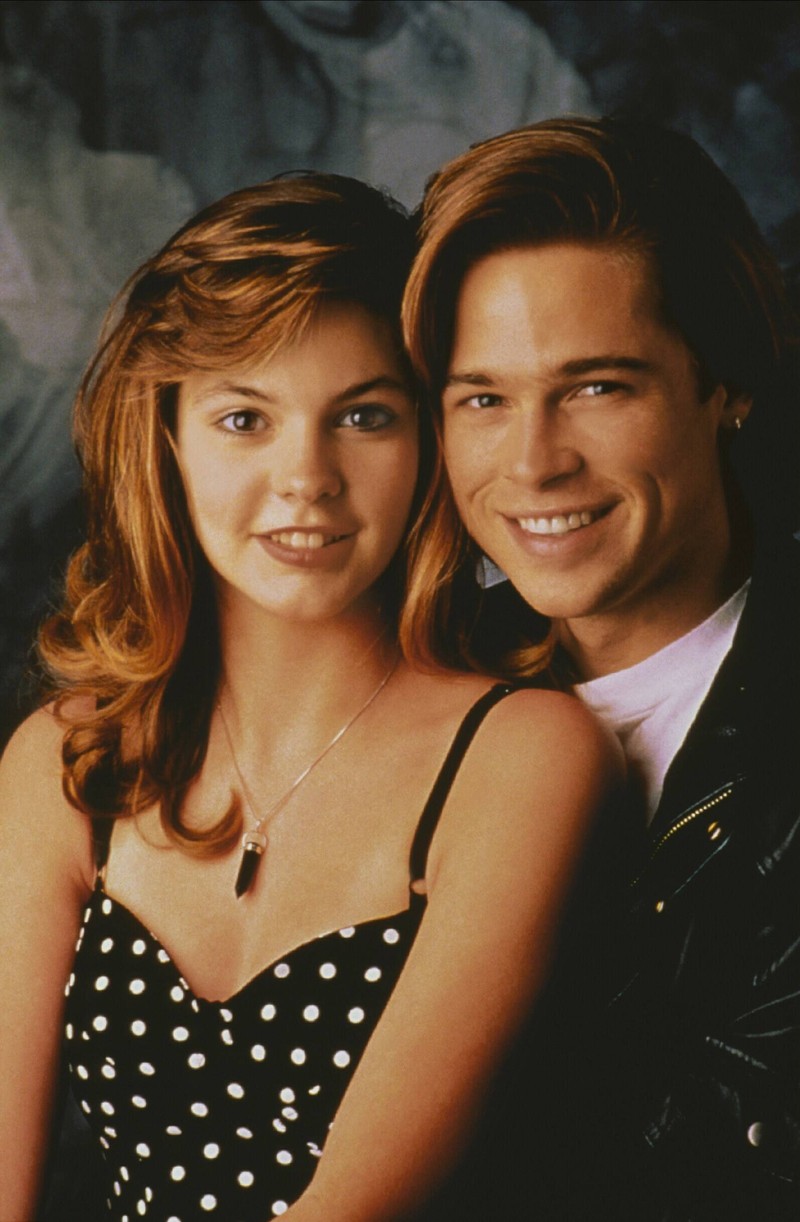 No girlfriend was left un-twinned! Even though their relationship was only rumored, Pitt and Shalane McCall surely managed to have the same hair color at the time they were co-stars in the soap opera "Dallas". Brad Pitt: copying his girlfriends since the 80s!
Which look was your favorite one?