Rare And Beautiful: Baby Names For Girls You Haven't Thought of Yet
We love researching baby names, but most of them are so common – too common! With these rare and beautiful names, you'll set your child apart from others
Finding the right name for our offspring can be a daring task – the choices are seemingly endless! Do we go for a classic name, a modern one, or an extraordinary one? After all, we don't want to pick any of the names that'll put obstacles in our baby's way. We don't want them to be bullied, but still want to give them rare and beautiful names.
Names like Julia and Anne are truly lovely, however, every other girl seems to carry that name. Wouldn't it be nice to find a name that is both pretty and unique – a memorable name?
These 45 beautiful names are one of a kind:
Pretty and Unique Names for Girls (1 - 5)
1. Sanna (derived from Sann, Sanna means true or truthful in Swedish)
2. Liv (the Swedish name means life)
3. Ellie(e) (derived from Elisabeth and Elonora, the name can be translated as shining light)
4. Ava (probably comes from the term aqua, and thus means water)
5. Nila (it's a Sanskrit name meaning dark blue and sapphire)
More Beautiful and Rare Names for Girls (6 - 10)
6. Coco (all we'll say here is Coco Chanel)
7. Florence (a beautiful name meaning flourishing)
8. Anni (a cute name, derived from Anna)
9. Winnie (the name is of Welsh origin and means faire and pure)
10. Lotta (short and snappy, the name means free)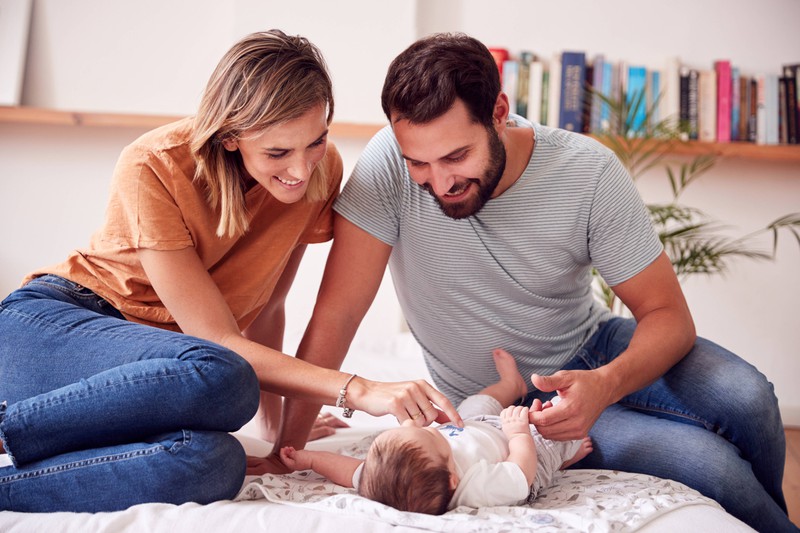 A Fine Selection of Lovely Names for Girls (10 - 15)
11. Edina (from ancient Greek, meaning wealthy friend)
12. Maje (the georgeous Friesian form of Maria)
13. Yara (is Persian and means strenght and courage)
14. Taleja (is an old German name that was particularly popular in the Middle Ages)
15. Elva (sounds like elf and that's exactly what it means)
Names for Girls You'll Fall in Love With (16 - 20)
16. Elara (a lover of Zeus; she represents motherly love)
17. Leyla (an Arabic name that means night, it comes from Persia)
18. Kaia (the name can be derived from the Hawaiian term kai, meaning sea)
19. Fenja (stands for being peaceful)
20. Lynn (a derivation of the Welsh word Liyn, meaning lake)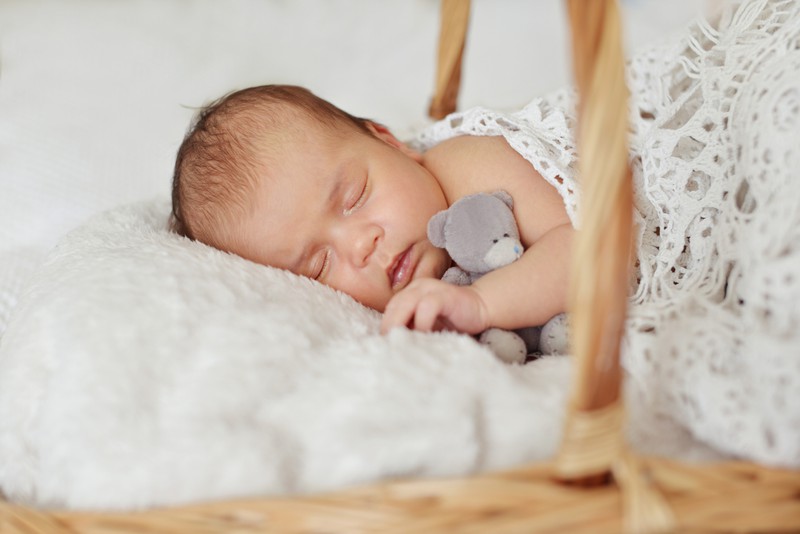 Another Round of Girls' Names You Can't Get Enough of (21 - 25)
21. Anouk (A Hebrew name meaning grace)
22. Malou (the name is Hawaiian and means peace)
23. Imogen (derived from the Old Irish name "ingen", which means daughter or girl, respectively)
24. Smilla (based on the Danish word "smil" which means smile)
25. Ruby (this should be self-explanatory, right?)
Even More Name Inspiration (26 - 30)
26. Lana (want to give you kid a celebrity name? Lana del Rey is definitely a good one, and means sunshine)
27. Aurora (the Latin word means dawn)
28. Novalee (an Anglo-American name meaning the wise one and butterfly)
29. Eleni (meaning shining, light, bright, beautiful)
30. Teelke (this unique name has its origins in Low German)
Another Round of Gorgeous Names for Girls (31 - 35)
31. Philine (the name is of Greek derivation and stands for lover or friend)
32. Tia (diminutive of Laetitia, meaning joy)
33. Nelia, Nela (diminutive of Helen or Eleonore, meaning God is my light)
34. Naemi (pleasantness)
35. Minna (diminutive of the German name Wilmhelmina, meaning courtly love)
You'll Want to Give Your Daughter one of These Names (36 - 40)
36. Hilda (derived from Old High German, meaning the fighter)
37. Enja (a Celtic name standing for water of life)
38. Linnea (very popular name in Sweden, meaning lime or linden tree)
39. Alenia (derived from Helena, meaning light, bright, shining)
40. Rosalie (obviously, the meaning of this name derives from the word rose)
Last but not Least (41 - 45)
41. Carline (a name with two meanings: the free one or the hardworking one)
42. Ylvi/Ylvalie (little she-wolf)
43. Luana (the Albanian name means lioness)
44. Minou (in French, Minou means little kitten, in Persian it means paradise and heaven, respectively)
45. Namika (the Indian name means the writer)
You think picking one name is hard enough? Sue Radford had to pick 22 names for her little rascals!
German Rapper and Wife Choose Unusual Names for Triplets
On November 11, 2021 German rapper Bushido shared the news that his wife had given birth to three perfect babies! Apparently being all excited about their offspring, Bushido decided to reveal the extraordinary names of their triplets. He writes:
"I'm completely overwhelmed and today, more than ever, I feel that family is the single most important thing in life. I'm lost for words to describe how brave my wife was. I love you more than anything, Anna Maria Ferchichi and a huge thank you to the whole team at Charité. You've made me the happiest person on earth today."
The rare names of their three little girls: Naima, Leonora and Amaya!
All the best to their family!